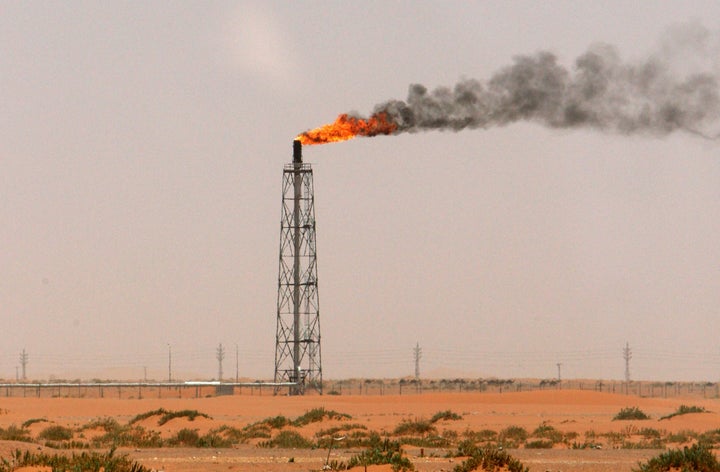 Every week, The WorldPost asks an expert to shed light on a topic driving headlines around the world. In this edition, we speak with Dr. Muhammad Sahimi about Saudi Arabia's new plan to diversify its economy.
Saudi Arabia launched an ambitious 14-year strategy to reshape its economy amid plummeting global oil prices on Monday, the same day the International Monetary Fund revealed grim prospects for Middle Eastern oil exporters.
Titled "Vision 2030," the blueprint seeks to increase Saudi Arabia's non-oil revenue from $43.6 billion in 2015 to $267 billion by 2030. The plan offered few specific details on how this would be achieved, Reuters observed.
The strategy outlines three key pillars: a "vibrant society," "thriving economy" and "ambitious nation." It aims to transform Saudi Arabia's national oil company, Saudi Aramco -- estimated to be worth as much as $2.5 trillion -- into a "global industrial conglomerate."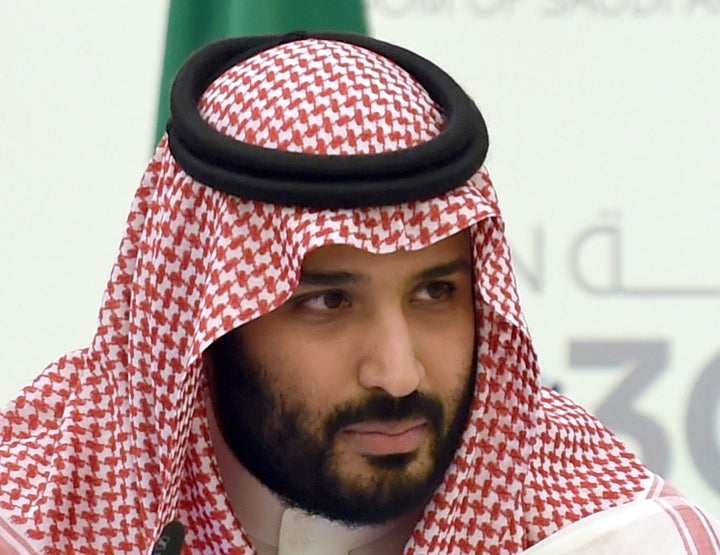 In its 2016 Middle East and Central Asia report, the IMF warned that oil exporters are "facing another year of heavily reduced oil export revenues, and require ongoing fiscal consolidation and reforms to cope with these losses and to diversify their economies away from oil."
Weaning itself from its oil dependency may prove to be an exceptionally challenging task for Saudi Arabia. With one-quarter of all known oil reserves, it is the world's largest crude oil exporter and has long dominated the market. But the country's net export surplus has decreased by 51.8 percent since 2011, according to data from World's Top Exports. Experts project that the slow growth will continue.
In a televised interview with Al Arabiya on Monday, Deputy Crown Prince Mohammed bin Salman, who oversees the country's economy and announced the Cabinet-approved Vision 2030 blueprint, admitted his nation has an "addiction to oil."
"That issue is serious. It disrupted the development of many sectors in the past years," he said. "Oil should be treated as an investment, nothing more, nothing less."
The strategy, which the prince described as "ambitious yet achievable," will include selling up to 5 percent of Aramco to the public market to raise hundreds of billions of dollars that will be used in part for an enormous global investment fund.
The process of Aramco's partial privatization will represent the largest initial public offering "in the history of the globe," he noted.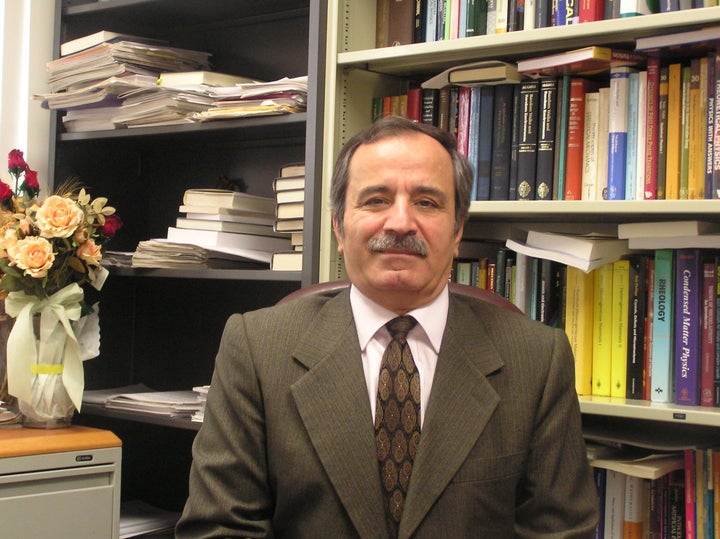 The WorldPost spoke to Dr. Muhammad Sahimi, an expert in Middle Eastern oil politics and a petroleum engineering professor at the University of Southern California, about Saudi Arabia's economic reform plan.
This week, Saudi Arabia launched a set of reforms to diversify its economy and reduce its dependence on oil. What are the main reasons the country's leaders are launching Vision 2030 right now?
The main reason seems to be that the world is moving away from fossil fuels. Climate change is worsening; more and more people are convinced that if the world does not move away from fossil fuels, we will experience a lot of destruction of nature, vast droughts and eventually, a huge migration of people from drought-stricken areas toward more fertile lands, wreaking havoc on all aspects of life.
Moving away from fossil fuels means that those nations that rely on oil income must also move away from an oil-dominant economy toward a diversified one.
At the same time, though, even if fossil fuels continue to play a major role in meeting our energy needs, fracking and production of fossil fuels from such reservoirs have moved Western powers, including the United States, toward energy self-sufficiency. Thus, as oil imports from the Persian Gulf area and other oil-exporting countries decline, these nations must also diversify their economy to rely less on selling oil.
The plan sets an ambitious goal to increase the country's non-oil revenues from about $43.6 billion in 2015 to $267 billion by 2030. What does Saudi Arabia need to do in order to wean itself off its "addiction" to oil?
First and foremost, Saudi Arabia needs the technological base and the manpower for the alternative industries that it supposedly wants to develop. This does not currently exist to a large extent in Saudi Arabia, and I doubt that it can be developed over the next decade or so.
Despite having a major oil industry for many decades, many sectors of Saudi Arabia's oil industry are still dependent on foreign expertise, manpower, etc. So, how is the country going to develop so rapidly the required technological base in a non-oil sector?
At the same time, Saudi Arabia has been a sort of welfare state in which the government has kept the population under control and more or less content with huge handouts. How is the culture going to change so rapidly without causing political instability?
One also needs to have a diversification plan that not only addresses the needs of the nation and its future, but that also puts the nation in a position to be able to export technologically significant products.
And how realistic is the plan's goal?
I do not believe it is realistic, for the reasons that I outlined above. Even under the best circumstances, increasing the non-oil revenues by a factor of over 6 in only 14 years is difficult -- let alone in a nation like Saudi Arabia that is still dependent on foreign expertise for its oil industry and that also faces a lot of dissatisfaction among the population.
Add to this the facts that Saudi Arabia is in one of the most turbulent regions in the world, that it has major commitments to its allies in the region (Egypt, Jordan, Bahrain, etc.), that it spends lavishly on buying weapons, that it spends huge sums in religious schools to advocate Wahhabism, and that it has demonstrated utter incompetence in its war in Yemen. I highly doubt that the plan will go forward as intended.
How realistic and wise do you rate the other economic proposals in the plan, like creating a domestic defense industry?
Consider Iran in the same region. Since the end of its war with Iraq in 1988, Iran has tried to develop its own arms industry. Except for missiles and a few other related weapons, Iran has not succeeded to produce weapons that can compete in the international arena.
Of course, Iran has been under a Western military embargo, but Iran has advantages that Saudi Arabia does not: It has a dynamic and young population of nearly 80 million, extremely well-connected with the outside world and highly educated and innovative.
So, unless Western weapon makers agree to transfer their technology to Saudi Arabia and also supply the expertise and manpower there so that the Saudi government can set up a domestic weapon industry, I doubt that it can actually implement the plan.
Were there any surprises in the plan's social and educational reform proposals?
The main surprise to me its timing. Why now? What has changed? At the same time, the Saudi political system acquires its legitimacy by making a pact with the religious authorities of the nation, who advocate "pure" and backward-looking interpretations of Islamic teachings -- which explains why the society is so conservative.
So, how can a major plan such as this be implemented without any fundamental change in the cultural fabric of society? And, if such changes do occur, what would happen to the pact between the government and the Wahhabi religious authorities? Will that not bring political instability?
Remember that the Shah of Iran tried to do the same in the 1970s, and the Shah's regime was fully supported by the West. Yet poor planning, unrealistic ambitions, and the lack of infrastructure, a technological base and manpower not only derailed the plans, but also contributed significantly to starting the 1979 Revolution.
How did ordinary Saudis react to the plan? What about the Saudi religious establishment?
What are the risks for Saudi Arabia if it fails to implement the plan?
Saudi Arabia is already in deep trouble. It has supported Islamic fundamentalism for decades, it has been involved deeply in the wars in Syria and Iraq, it started an illegal war in Yemen that was not even necessary for its true national interests and national security. And it has been obsessed with Iran in the region, while it has also contributed significantly to the drop in the price of oil by flooding the market with overproduction just to hurt Iran.
So, if deep changes envisioned by the plan do not materialize, or even if they do materialize but cause major upheaval in the society (which I believe they will), we will have a bloody revolution with consequences that will be far-reaching, not only for Saudi Arabia itself, but for the entire region and beyond.
This interview has been edited for clarity.
Daily Life In Saudi Arabia