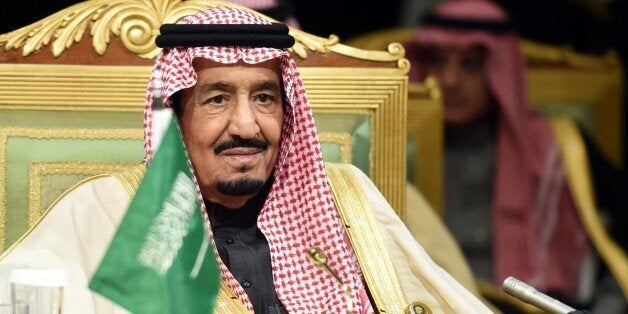 Saudi Arabia started 2016 shamefully by carrying out its largest mass execution since 1980, putting 47 men to death on Jan. 2. Among them were at least four prominent Shia activists, including a leader of the kingdom's Shia minority, Sheikh Nimr al-Nimr. The killings have spurred a new round of tensions between Saudi Arabia and Iran, the two regional powers. The senseless executions were enough to provoke a group of Iranian protesters to storm the Saudi Embassy in Tehran. Shia Iran's supreme leader, Ayatollah Ali Khamenei, predicted there would be "divine vengeance" for the execution of al-Nimr. Iran's President Hassan Rouhani declared that "one does not respond to criticism by cutting off heads." However, in a letter to Judiciary Chief Ayatollah Sadeq Larijani, Rouhani called for the urgent punishment of the Saudi Embassy attackers.
After the attack on the Saudi Embassy, Saudi Arabia, along with Sudan, Bahrain and Djibouti broke off diplomatic relations with Iran. The U.N. Security Council issued a statement condemning the embassy attack and urged all sides to take steps to reduce tensions in the region. Unfortunately, it made no mention of the event that set off the crisis -- Saudi Arabia's execution of Sheikh Nimr, a peaceful cleric whose death sparked widespread protests not just in Iran but around the world.
It is clear that world powers fear that the rising tension between the two powerhouses in the Middle East will increase sectarian divisions, escalate proxy wars and have disastrous repercussions across the region. It is important, however, to understand the root causes of Saudi Arabia's recently more aggressive regional policies. I believe that the shortcomings and failures of Saudi Arabia in the past four decades play a fundamental role in guiding Saudi policies today, which are aimed at compensating for perceived losses and a fear of total regime collapse. Let's review some of these failures: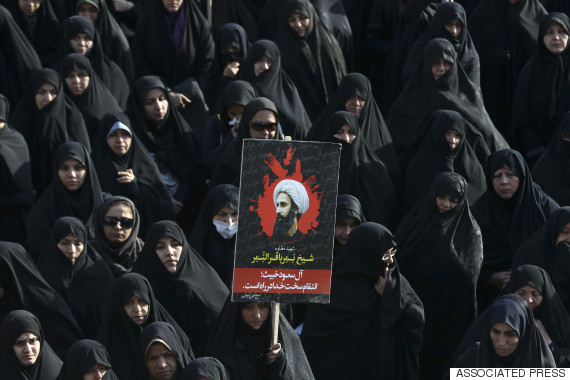 An Iranian woman holds up a poster showing Sheikh Nimr al-Nimr, a prominent opposition Saudi Shiite cleric who was executed by Saudi Arabia. AP/Vahid Salemi, File.
A Bahraini anti-government protester carries a national flag. AP/Hasan Jamali.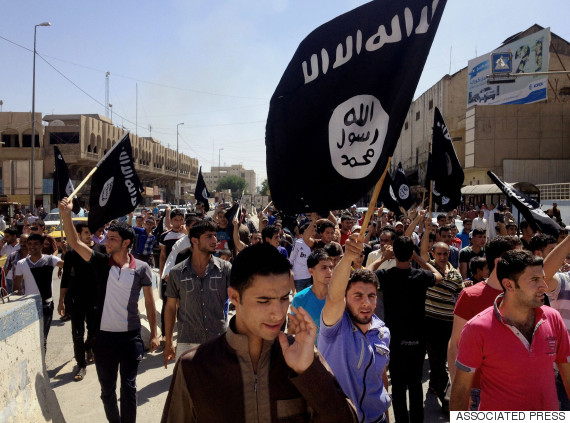 Demonstrators chant pro-ISIS slogans as they wave the group's flags in Iraq. AP, File.
What is the end state? Riyadh needs to understand that these real problems need real solutions. Since the Iranian revolution in 1979, Saudi Arabia's top geopolitical goal has been to maximize its power at Iran's expense. To address all of its self-created problems, the House of Saud has pursued one solution: blaming Iran. But the reality is that Saudi Arabia has overstretched itself in Yemen, Bahrain and Syria, supporting terrorist groups and totally breaking down its ties with Iran. Saudi Arabia needs substantial reforms in its domestic and foreign policies. The fact is that Saudi Arabia is a failed regional power, and if it continues with its traditional policies, sooner or later it will collapse.
Ambassador Seyed Hossein Mousavian is a scholar at Princeton University and a former Iranian diplomat. His latest book, "Iran and the United States: An Insider's view on the Failed Past and the Road to Peace" was released in May 2014.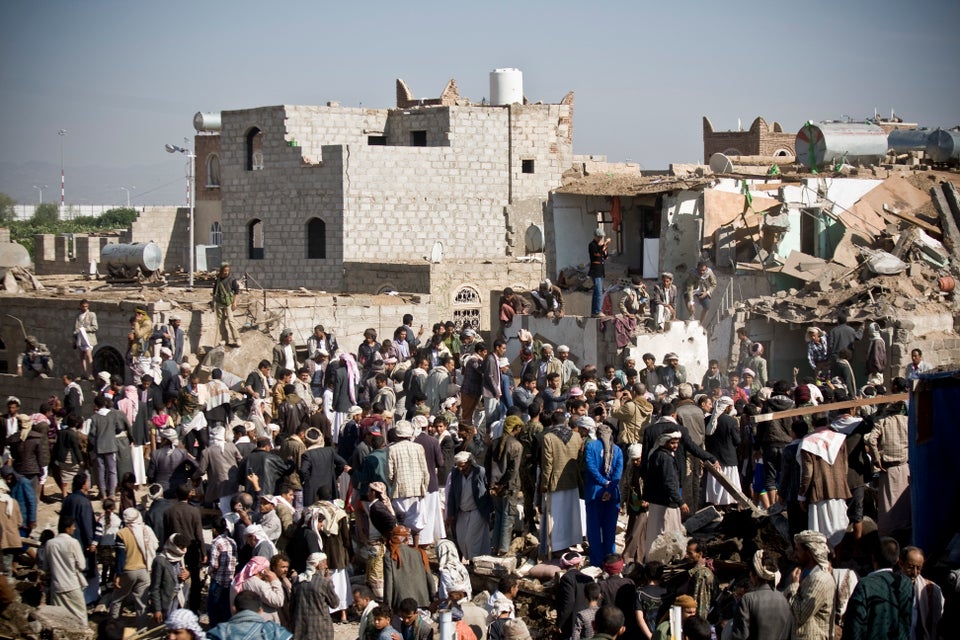 Saudi Airstrikes Yemen
Related
Popular in the Community