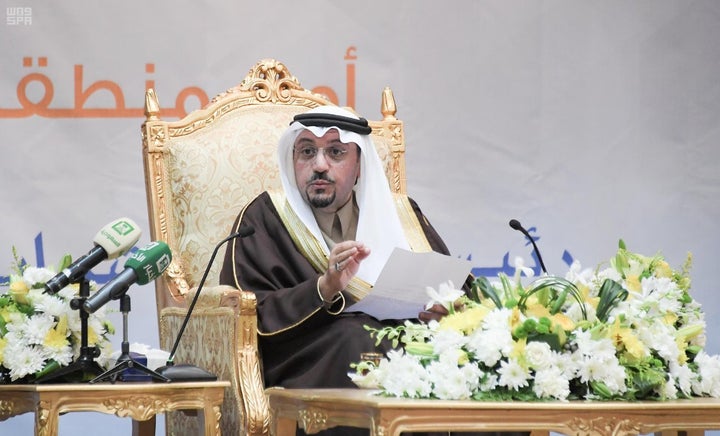 How useful is a platform if you're not allowed to stand on it?
It sounds like a hypothetical question, but in Saudi Arabia's Qassim province on Saturday, it was all too real. After the province assembled a "Girls Council" ― a first for the country ― it kept women off the stage at its first meeting.
A photo of the inaugural Qassim Girls Council meeting, featuring 13 men on a stage and exactly zero women, has since gone viral for all the wrong reasons:
The BBC notes that women do, in fact, sit on the council. Due to Saudi Arabia's strict gender segregation policies, however, they were forced to participate via a video stream from another room.
The council was spearheaded by Qassim Governor Prince Faisal bin Mishal bin Saud, who said the group represents an important step toward greater gender equity in the country.
"In the Qassim region, we look at women as sisters to men, and we feel a responsibility to open up more and more opportunities that will serve the work of women and girls," he said in comments translated by the BBC.
"In the Qassim region, we look at women as sisters to men."
Saudi Arabia has recently pledged to increase women's rights. On Tuesday, the country's Ministry of Labor and Social Development announced a program to boost the number of women working in Saudi Arabia, with a goal of 28 percent by 2020.
The World Economic Forum's 2016 Global Gender Gap Report ranks Saudi Arabia 141st in the world for gender equality out of 144 countries. (The United States ranks 45th.)
Of course, the exclusion of women from prestigious panels, meetings and executive positions isn't unique to Saudi Arabia, and extends to countries that don't have such restrictive segregation policies. For instance, just three days after taking office, U.S. President Donald Trump signed an anti-abortion executive order while surrounded entirely by men.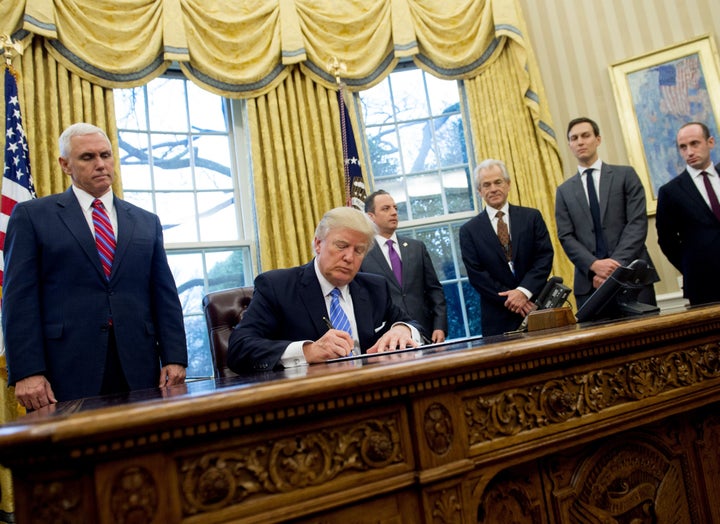 Popular in the Community