An entrepreneur says he hopes to open the first "halal" sex shop in the holy city of Mecca, Saudi Arabia.
In comments reported by Arabic news channel Alyaoum24, Abdelaziz Aouragh explained the store will not stock sex toys or pornographic DVDs but those which "increase feelings of sensuality and to improve the atmosphere between the couple."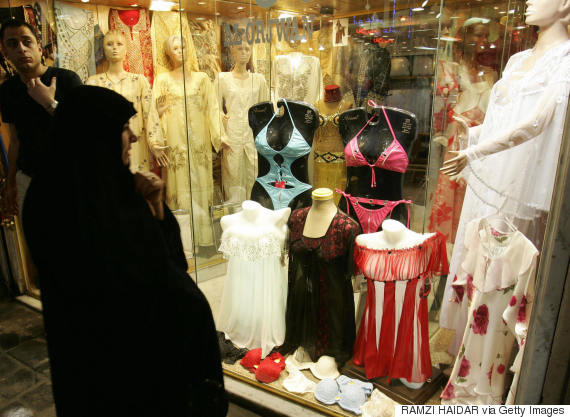 Abdelaziz Aouragh hopes to sell Islamic-approved love aids at the store. Pictured is a Muslim woman browsing lingerie in Damascus, Syria in 2005
He said: "It is not true that Muslim women are seen only in the kitchen and seen only wearing the veil. We should also highlight love."
The Moroccan-Dutch store owner claims the shop will be fully Sharia compliant and that his plans have been approved by a Saudi Arabian cleric.
The El Asira site bills itself as "a unique Arabic collection for a sensual love life" and includes products such as scented candles, creams and oils.
It defines Sharia compliance as products which are "halal."
It adds: "In our case, this has nothing to do with food. It has to do with the fact that our products are permissible by Islamic law and the Islamic religion. Therefore all our products are maintaining the integrity, pure humanity and ethics inherent with the Sharia."
The Gulf Kingdom of Saudi Arabia is governed by Sharia Law and is deeply conservative in its treatment of women.
It is illegal for Saudi women to travel abroad without male accompaniment. They may only do so if their guardian agrees by signing a document know as a 'yellow sheet' at an airport or border crossing.
In November 2012 it emerged women were being electronically monitored with authorities using SMS to track them and inform their husbands of their whereabouts.
It was only in 2011 that women were given the right to vote and run for office in municipal elections in 2015.
Despite these restrictions, the country is home to thousands of lingerie shops, which until 2012 were staffed exclusively by men.
Related
Before You Go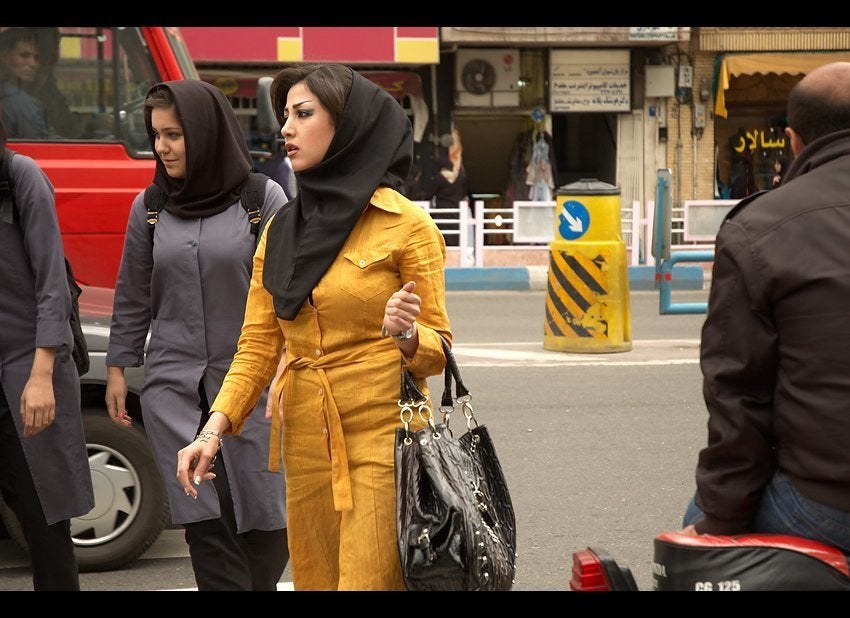 Hijabs, Niqabs, Burqas: Know Your Muslim Veils
Popular in the Community