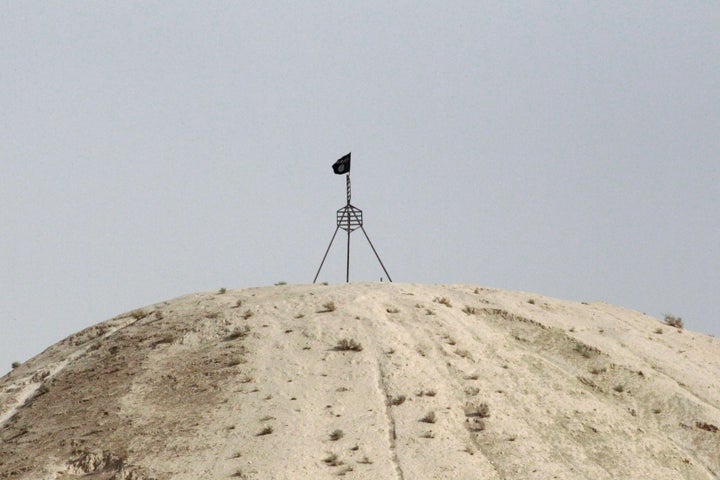 DUBAI/PARIS, Dec 15 (Reuters) - A new Saudi-led Islamic coalition will share information and train, equip and provide forces if necessary for the fight against militants such as Islamic State and al Qaeda, Saudi Foreign Minister Adel al-Jubeir said on Tuesday.
Saudi Arabia announced earlier in the day the formation of the 34-nation military alliance, a move welcomed by the United States which has been urging a greater regional involvement in the campaign against the Islamic State militants who control swathes of territory in Iraq and Syria.
Islamic State has threatened to overthrow the monarchies of the Gulf and mounted a series of attacks on Shi'ite Muslim mosques and security forces in Kuwait and Saudi Arabia.
"Nothing is off the table," al-Jubeir said when asked whether the initiative could include troops on the ground.
"It depends on the requests that come, it depends on the need and it depends on the willingness of countries to provide the support necessary," he told a news briefing in Paris.
Jubeir said the new coalition would have a joint operations center based in Riyadh with a twin track of military, security and intelligence on the one hand and ideology on the other. The details would be completed in the coming weeks.
States in the list included Qatar, the United Arab Emirates, Turkey, Egypt, Malaysia, Pakistan and several African nations, including Nigeria, which is fighting Islamist group Boko Haram.
The list did not include Shi'ite Muslim Iran, the arch-rival of Sunni Saudi Arabia for influence across the Arab world. Tehran and Riyadh are ranged on opposite sides in proxy conflicts in Syria and Yemen.
"The objective of this coalition is to bring all these countries together and say we recognize there is a problem and that action is required," Jubeir said after attending a meeting in Paris to discuss the Syrian crisis.
Jubeir said that the coalition would not have a stand-alone army, as such.
"If countries need help they can come and request that assistance and countries that can provide that assistance can provide that assistance and it will depend on a case by case basis," Jubeir said. "There is no limit."
Citing the example of Libya, where Islamic State has been able to take advantage of political rivalries, he added that neighbors of countries that had power vacuums could also request for help if needed.
An earlier Saudi statement cited "a duty to protect the Islamic nation from the evils of all terrorist groups and organizations, whatever their sect and name, which wreak death and corruption on earth and aim to terrorize the innocent."
U.S. Defense Secretary Ash Carter welcomed the announcement after arriving at Incirlik airbase in Turkey on Tuesday at the start of a regional tour designed to drum up support for the U.S.-led campaign against Islamic State.
"... it appears it is very much in line with something we've been urging for quite some time, which is greater involvement in the campaign to combat ISIL (Islamic State) by Sunni Arab countries," Carter told reporters.
In a rare press conference on Tuesday in Riyadh, Saudi Arabia's 30-year-old deputy crown prince and Defence Minister Mohammed bin Salman said the new coalition aimed to "coordinate" efforts to fight terrorism in Iraq, Syria, Libya, Egypt and Afghanistan.
"There will be international coordination with major powers and international organizations ... In terms of operations in Syria and Iraq, we can't undertake these operations without coordinating with legitimacy in this place and the international community," bin Salman said, without elaborating.
He offered few concrete indications of how the new coalition's military efforts might proceed.
(Additional reporting by Ali Abdelaty and Yeganeh Torbati; Editing by Alison Williams)
Popular in the Community