Human rights groups have sharply condemned Saudi Arabia in the days since it executed 47 prisoners, including the reported beheading of an influential Shiite cleric.
Such brutal executions, which in Saudi Arabia can include beheading, firing squad and even crucifixion, often follow dubious trials and arbitrary charges, according to Geoffrey Mock, the Middle East country specialist for Amnesty International USA.
"The Saudi judicial system simply fails to meet international standards," Mock said, citing unfair trials, confessions extracted under torture, arbitrariness, and restricted access to defense attorneys.
"They're defining opposition to the government as terrorist activity. While the Saudis are saying they're doing [executions] to protect the nation, it's clear that at least the sheikh was not guilty," Mock said, "The death penalty in the name of counter-terrorism is bing used to squash political opposition in Muslim civil society."
Saudi Arabia generally ranks third in the world for the most executions, following China and Iran. Last year, it executed at least 151 people -- a figure Mock said was the kingdom's largest in recent years -- mostly for non-violent drug offenses.
Saudi Arabia imposes capital punishment on juveniles, and inflicts the penalty disproportionately on the poor, migrants and foreigners, according to Amnesty International. Death penalty crimes include blasphemy, drug use and sorcery.
The execution of Sheikh Nimr al-Nimr has been the catalyst for a diplomatic breakdown between Saudi Arabia and Iran, where Shiites like Nimr are the Muslim majority. Mock called the source of conflict between the two countries a "great irony."
"They're two of the world leaders of the death penalty and executions," Mock said.
Saturday's mass execution was Saudi Arabia's largest since the 1980s, punctuating decades of high-profile deaths.
2016: 47 Prisoners Executed, Including Anti-Government Cleric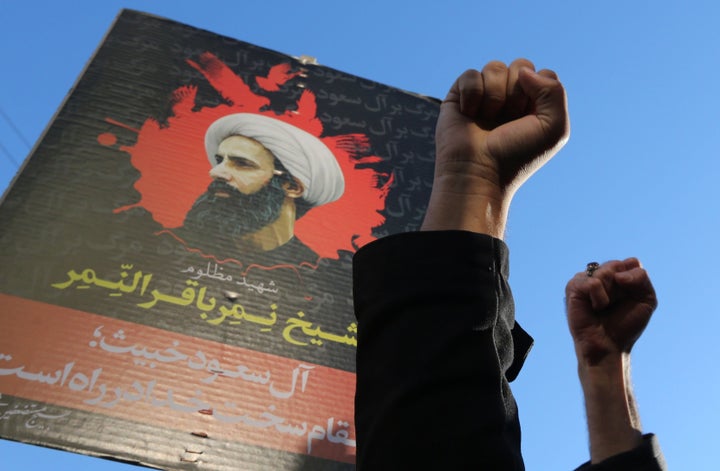 Shiekh Nimr was executed Jan. 2, less than two years after he was convicted in a closed trial on vague charges that included being disloyal to the ruling family. The Shiite cleric was critical of the Saudi government for its marginalization of the minority Shiite population.
2015: Burmese Woman Beheaded In Mecca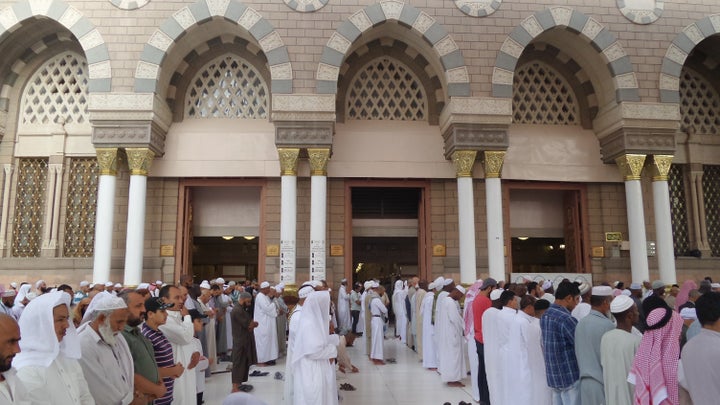 Burma native Laila Bint Abdul Muttalib Basim was publicly beheaded in the holy city of Mecca for sexually abusing and murdering her young step-daughter.
Basim was reportedly dragged through the street screaming and held down by four police officers. In a video of the execution, since removed from YouTube, Basim is heard yelling, "I did not kill! I did not kill!" She was reportedly not sedated, as is common practice, and was struck with three blows before she was beheaded.
2012: Man Executed For 'Witchcraft And Sorcery'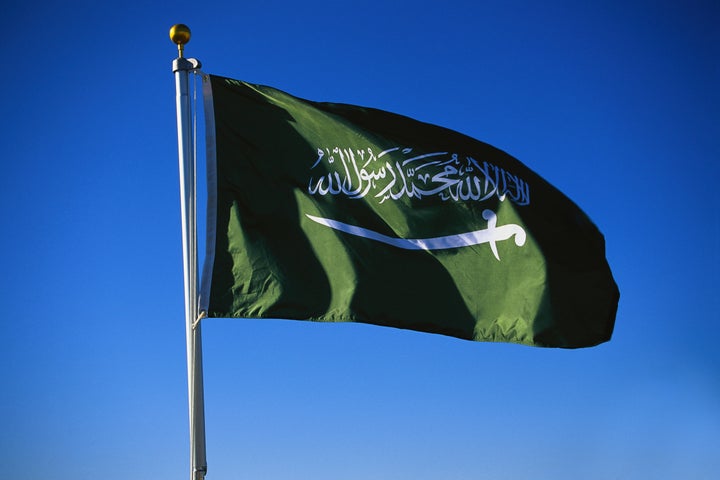 Muree bin Ali bin Issa al-Asiri was beheaded in the southern province of Najran after being convicted of "witchcraft and sorcery" in 2012 — one of many executions carried each year on charges of purported witchcraft.
Saudi officials said al-Asiri was "found in possession of books and talismans."
Police in the theocratic country have been cracking down on people who purport to practice magic in recent years, according to human rights groups.
Earlier, in 2010, a former host of a popular Lebanese call-in show was sentenced to death for sorcery. Ali Hussain Sibat performed as a kind of psychic on his show, by claiming to predict the future and giving his audience advice, according to CNN. Sibat was lured into an undercover sting operation and arrested by Saudi religious police during a visit to the kingdom on a religious pilgrimage.
His execution was ultimately stayed.
2011: Migrant Maid Beheaded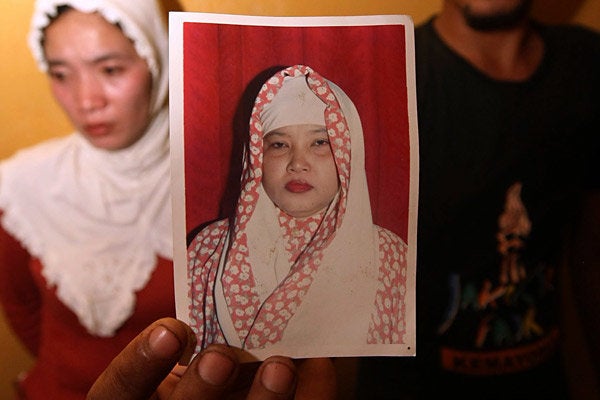 Ruyati binti Satubi, an Indonesian maid, was beheaded in June 2011 after she confessed to fatally stabbing her employer. Family said the 54-year-old grandmother was repeatedly abused by her boss, while human rights groups argued that her own government had failed to provide a legal defense to spare her the death penalty. Indonesia enacted a national ban on domestic workers working in Saudi Arabia in response.
2008: Syrians Beheaded For Drug Smuggling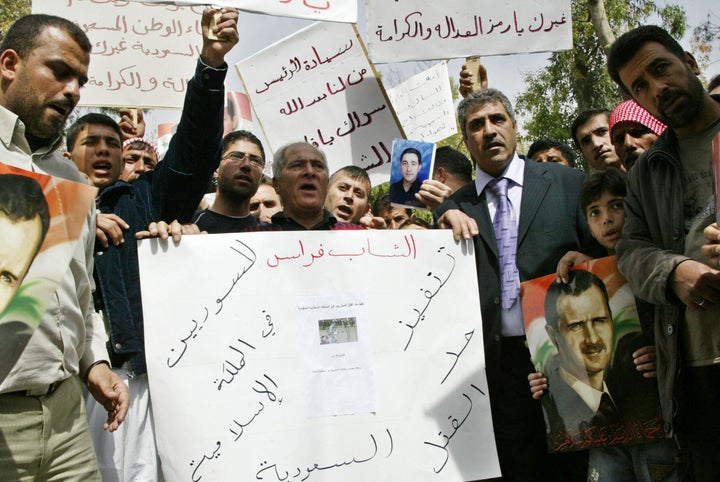 Firas Faisal al-Aghbar and Firas Hussein Maktabi, both Syrian men, were beheaded in 2008 for smuggling hallucinogenic drugs into the ultra-conservative country. Though the execution and circumstances are not in themselves exceptional in Saudi Arabia, they represented a trend of executing people, particularly foreigners, for non-violent drug offenses.
Last year, 43 percent of those executed had been convicted of smuggling drugs, ranging from heroin to marijuana, according to an analysis by British news site, Middle East Eye. Three-quarters of the drug offenders who were executed were non-nationals.
Correction: A previous version of this story reported that TV host Ali Hussain Sibat had been executed in 2010. However, Sibat's execution was stayed and the execution did not proceed.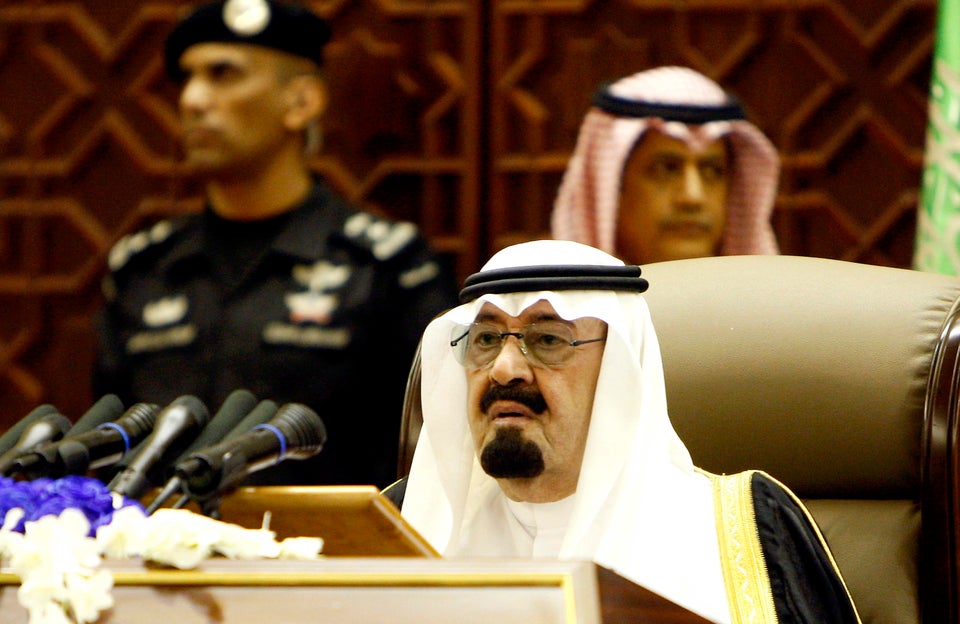 Saudi Women's Struggle For Equal Rights
Related
Popular in the Community