The world will soon have a new division, as Saudi Arabia is building a wall at its border with Yemen.
According to the BBC, the wall will be 1118 miles long, extending from the Red Sea to the east all the way to the Omani border in the west. The barrier has to protect one of the richest Gulf countries from infiltrating militant terrorist groups, such as al-Qaeda in the Arabian Peninsula (AQAP), and drug traffickers, especially Yemeni hashish traders.
After the fall of the regime or former president Saleh and the country's own version of the Arab Spring, Yemen is going through a period of uncertainty. Local militants did not hesitate to take advantage of the situation, and strengthened their control over parts of the country.
Saudi Arabia's wall is the latest addition to a long list of existing barriers. In an interconnected world, where it is possible to communicate past oceans and continents and travel around the globe in less than a day, it seems we are not ready to abandon the old linchpin of security and defense: walls.
A barrier that became for many a symbol of division and racism, imagined infinitely by artists and analyzed by numerous specialists and anthropologists is the wall that divides Palestinians and Israelis. The barbed wire separating North and South Korea has made headlines recently as tensions on the peninsula rise. Others examples, however, are less well known. In the Western Sahara, a 1690-miles long wall dubbed "The Great Wall of Morocco" hides six different walls and separates the Kingdom from the Polisario Front.
Other walls are built inside countries, such as the concrete plates built in 2009 in Rio de Janeiro to contain the expansion of the favelas. Many barriers signal a division between wealth and poverty, like the wall in Saudi Arabia or the one that divides the United States from Mexico. And there are unknown ones, like the electrical fence that prevents citizens fleeing Botswana's poverty and violence to enter neighboring Zimbabwe.
Take a look at some of the walls that divide the world in the slideshow below.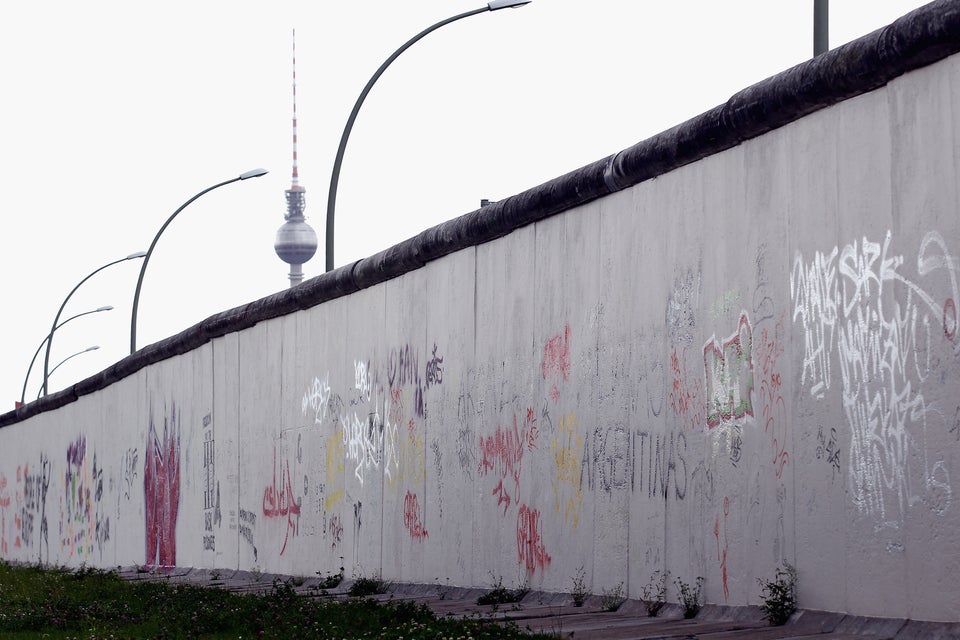 Dividing Walls
This article was translated from Italian and originally appeared on HuffPost Italy.
Related
Popular in the Community