As a journalist specialising in the Middle East, I can't help but reflect on how phenomenal a year 2011 has proved to be so far; we have witnessed a wave of serious changes, unexpected in both size and rapidness, thanks to what is now referred to as the "Arab Spring."
Although much of this change has been celebrated, there is no question that there is inevitably a downside -- a bulk of political and economic uncertainty surrounding the future of the region. However, when it comes to Saudi Arabia, it seems that this oil-rich kingdom is defying any sense of trepidation, as more ambitious projects and construction contracts are announced.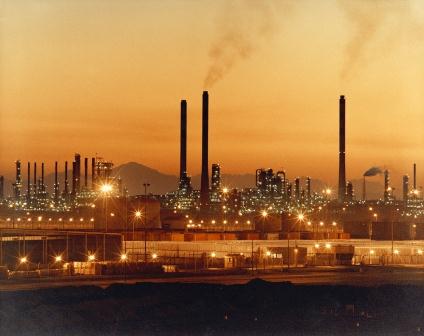 An oil refinery in Saudi Arabia (image courtesy of the Royal Commission of Jubail and Yanbu)
According to recent findings from the country's National Commercial Bank (NCB) Construction Index, the value of awarded contracts by the end of the first half of 2011 has exceeded SAR84.2 billion (U.S. $22.5 billion), an indication that the 2010 total value of awarded contracts is likely to be surpassed this year.
As the country prepares to celebrate its National Day on Sept. 23, it now is clear that its biggest challenge isn't coming from abroad, but from within!
Saudis are just waking up to present-day demographical realities, having seen population grow at a staggering rate of333 percent between 1975 and 2009 -- set for further exponential growth in the coming years.
As a result, King Abdullah bin Abdulaziz recently ordered the construction of 500,000 housing units. Building so many homes will require the consumption of a significant amount of energy, which perhaps explains why the residential real estate and power sectors garnered the highest percentage of the value of awarded contracts, accounting for 26 percent and 23 percent of the total contracts, respectively, in the second quarter of this year.
While we export nearly 2 billion barrels of crude oil per year (our main source of economic income), a substantial amount of the country's oil must also be burnt to generate electricity used to sustain our essentials of everyday life: air-conditioning (consuming approximately 70 percent of total electricity produced at peak times) and water desalination (our main source of water supply).
Keen on preserving the country's wealth of fossil fuels for future generations, King Abdullah also announced major initiatives in atomic and renewable energy to help deliver a more diversified energy mix for the kingdom.
In parallel, Saudi Arabia is actively seeking to diversify its economy and a notable success story is our burgeoning petrochemicals industry. This is one of the focus points that were brought up in an exclusive interview I conducted with His Highness Prince Saud bin Abdullah bin Thunayan Al-Saud for the upcoming "Saudi National Day Supplement," produced by the London-based International Resource Journal.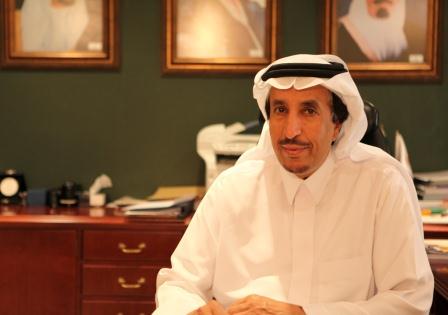 HH Prince Saud bin Abdullah bin Thunayan (photo courtesy of the International Resource Journal)
Prince Saud is the Chairman of the Royal Commission of Jubail and Yanbu (a government body that manages and promotes the industry), and according to him, the government's focus on diversification has resulted in Saudi Arabia becoming the 10th largest petrochemicals producer in the world.
With Saudi oil production still thriving, huge construction contracts awarded to build the infrastructure needed for future generations, intensive investment in renewable and atomic energy, Saudi Arabia continues to emerge as a true "kingdom of opportunities." However, to be successful it must also continue to open up to the investment opportunities of today's competitive global markets.
This blog post is an extended version of the opening article written by Faisal J. Abbas for the International Resource Journal's "Kingdom of Opportunities," a special supplement marking the Saudi National Day, which goes live on Sept. 23.
Calling all HuffPost superfans!
Sign up for membership to become a founding member and help shape HuffPost's next chapter