The crown prince was expressing frustration at Khashoggi's criticism of the Saudi government and reluctance to return to his native country from the United States, where he had been living in self-imposed exile, the Times reported, citing current and former U.S. and foreign officials with knowledge of intelligence reports. 
The intelligence reports offer some of the most direct evidence of the role the crown prince may have played in Khashoggi's slaying, which sparked weeks of international outrage and protest. 
The Washington Post, for which Khashoggi had been a columnist, reported on Oct. 10 that Mohammed had personally ordered an effort to lure the journalist back to Saudi Arabia. 
The kingdom has denied Mohammed had prior knowledge of the killing at a Saudi consulate in Turkey and said in January it would seek the death penalty for five people allegedly involved.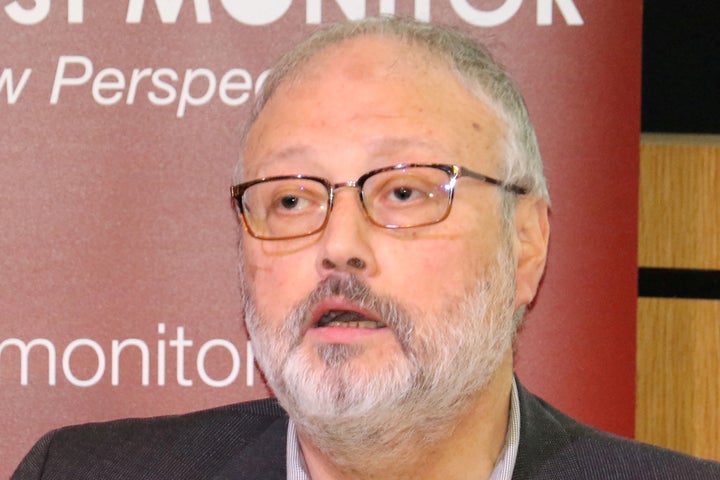 Khashoggi, 59, was once close to the Saudi royal family but had become critical of the repression of human rights activists under the crown prince. He was last seen entering the consulate in Istanbul on Oct. 2 to obtain a marriage document. A team of Saudi operatives seen arriving in the country that day are believed to have strangled him once he entered the consulate and then dismembered his body using a bone saw. 
Saudi Arabia for weeks denied Khashoggi had been killed, even claiming he walked out of the consulate shortly after entering, even providing misleading video footage to back up its claim.  But the kingdom later changed its story and acknowledged the journalist had been killed.
They also at one point claimed the assailants were "rogue" killers. The kingdom eventually said the killing was likely "premeditated." The evolving explanations sparked speculation of a cover-up.
President Donald Trump initially accepted the Saudi denials but later said the killing "was carried out poorly, and the cover-up was one of the worst cover-ups in the history of cover-ups."
Nonetheless, Secretary of State Mike Pompeo met with Mohammed, as well as with Saudi King Salman, in January and said he expected that the kingdom would hold the responsible parties accountable.
"We spoke about the accountability and the expectations that we have," Pompeo told reporters after visiting Riyadh. "The Saudis are friends, and when friends have conversations, you tell them what your expectations are."
The White House did not immediately respond to a request for comment on the new intelligence.
Calling all HuffPost superfans!
Sign up for membership to become a founding member and help shape HuffPost's next chapter