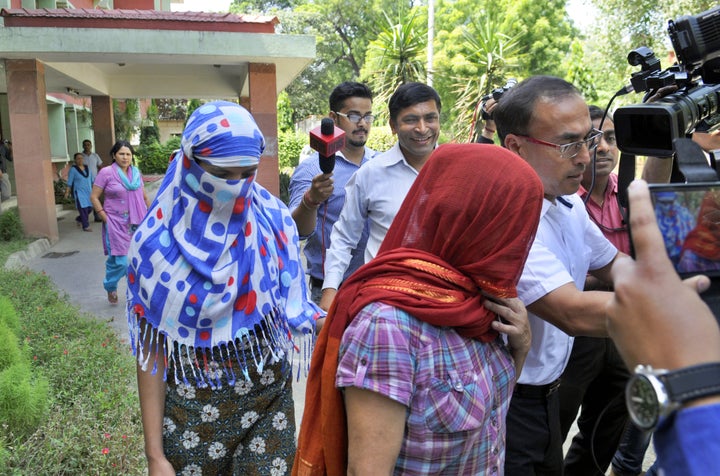 "The last four months were a curse for us. It was so ugly," one of the women told the Indian Express. "We thought we were going to die in that house and our families would never even find our bodies." 
The women, who are Nepali, claim they were starved and assaulted by the diplomat and his wife. They say they were also raped on a daily basis, either by the diplomat or one of his many guests.  
The accused have not been identified.
"They used to keep us in locked rooms and did not let us make any sound. They showed knives and threatened to kill us otherwise," one of the maids told India Today.
Local police rescued the women Monday after receiving a complaint from the anti-sex trafficking aid group Maiti Nepal, according to CNN. Police in Gurgaon, where the abuse allegedly occurred, told The Huffington Post that a medical examiner inspected the women on Wednesday and confirmed evidence of sexual assault. The police referred the case to the Ministry of External Affairs in New Delhi. 
"The finer details of investigation cannot be revealed at this stage as the matter is sensitive and may affect the relations between two nations," Gurgaon Police Commissioner Navdeep Singh Virk said in a statement. 
According to the AP, the accused has diplomatic immunity from criminal charges, but as The New York Times points out, he could still be forced to leave India if the ministry's investigation finds him guilty. The Saudi Embassy in India did not respond to a request for comment but has denied the allegations in other statements to the press.
Calling all HuffPost superfans!
Sign up for membership to become a founding member and help shape HuffPost's next chapter