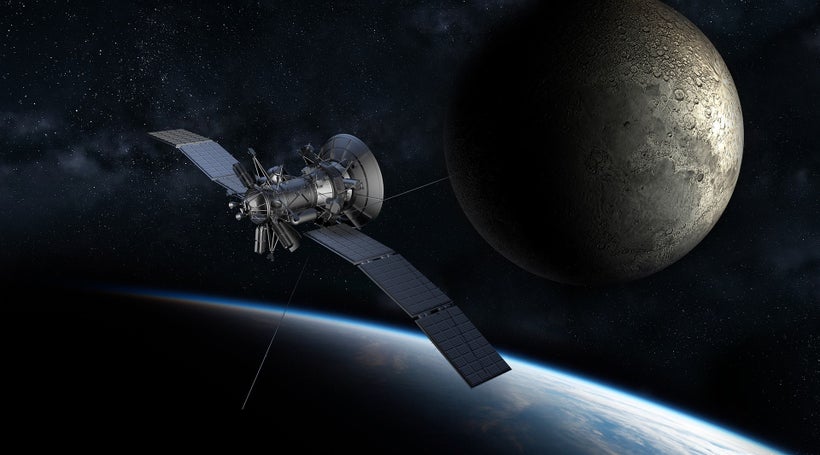 Ever since Astrobotic has announced the much awaited mission of the "Moon Mail", there has been a lot of buzz all over the world. This commercial lunar landing has received a massive response globally but that is not the only interesting thing relevant to it. In Fact, it is one man's dream that has become the real talk of the town. Famous social media personality and entrepreneur, Mohammad Bahareth, is all set to make the Holy Quran the first official book to be sent on the planet Moon. Not only will this be the first literary step of mankind, but this mission is all set to enter as a World Record in itself.
The Holy Quran carries the message of peace and unity, and serves as the binding force for all the Muslims. Mohammad Bahareth, inspired by the same unity, came up with this idea of sending a miniature version of the Holy Quran to the Moon, so that the future Muslim generations could relate to this legacy. Not only this, this mission of his aims to generate positive attention for the Muslims and Islam itself, and to create awareness among Muslims to take part in space technology and initiatives. Being a die-hard space technology fan himself, Mohammad Bahareth has directly participated in several projects such as the Mars One Program, The Mars lander parachute and lunar Lion Project, with courtesy of Pennsylvania State University.
Originating from Saudi Arabia, Mohammad Bahareth has always been known for his creativity and great wisdom. His visionary instincts have helped him achieve a lot from the very beginning, whether it was in the form of over-coming dyslexia as a child, or emerging as one of the most influential authors of Jeddah. His willpower and passion has always given him the confidence to initiate campaigns and turn them into successful ventures.
His journey as a social entrepreneur and activist begin after his social media debut, with the highly followed YouTube shows " The Fifth Power" and "iTek". In addition to this , Mohammad Bahareth motivational speech at TEDx Jeddah Talks empowered thousands and now with more than 13 publications in Arabic, 7 in English, and 300 articles circulating in the Saudi local media, he is regarded as one of the most influential thought leaders, authors and social media personality of Saudi Arabia.
Like this mission, some of his great ideas include the social enterprise, Help Nation, and the world's first crowd sourced Bank, The Meem Bank. With due hard work from his side, this man was able to give them the shape of reality.
The following project will include crowd funding, and for the contributors it will consists of perks like formal mentions in the press releases and on the website, along with certificates of Appreciations and a once in a life-time chance to be affiliated with such a massive lunar project. For more information, or to be a part of this active campaign, one can visit the following link: https://www.indiegogo.com/projects/sending-the-first-book-to-the-moon-space#/
Calling all HuffPost superfans!
Sign up for membership to become a founding member and help shape HuffPost's next chapter
This post was published on the now-closed HuffPost Contributor platform. Contributors control their own work and posted freely to our site. If you need to flag this entry as abusive,
send us an email
.