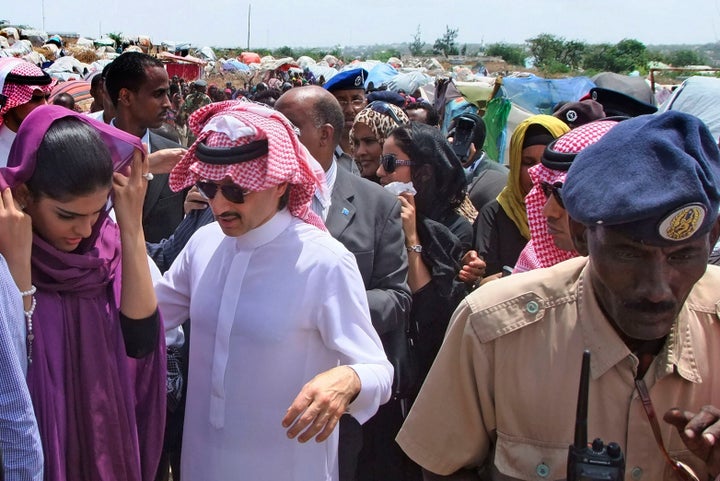 It seems that 2012 will be the year when Arab viewers may finally see the break up of the dominance currently imposed over the Arabic satellite news channel market by the Qatari-owned Al-Jazeera and Saudi-backed Al-Arabiya.
Whereas preparations and staffing continues for the highly anticipated launch of Sky News Arabia from Abu Dhabi, Saudi Prince Alwaleed bin Talal announced that Alarab will be the name of his new international news channel, also scheduled to be launched in 2012. (though no exact date has been announced for either channel).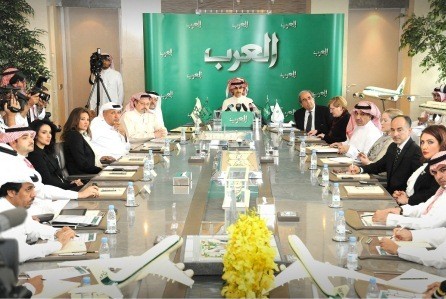 Image courtesy of Alarab News Channel
A press release issued by the channel (the first carrying its new brand identity) also revealed that an agreement has been made with Bloomberg LP,
in which Bloomberg will support the creation of five-hours of financial and economic news programing throughout the day on the channel.

Bloomberg-branded business reports will air within Alarab's daily coverage with reports from the MENA markets as well as a weekly roundup of global financial news. Moving beyond the news headlines, it will also feature regular segments on Arab business leaders from the Kingdom, the Gulf region and the international Arabic speaking world.
Following the announcement, Alarab's managing director (and former editor of Saudi Arabia's Al-Watan daily newspaper) Jamal Khashoggi, answered some questions relating to the channel on Twitter.
"Alarab is going to be to the left of Al-Arabiya and to the right of Al-Jazeera," Khashoggi Tweeted in response to a question about Alarab's editorial line.
He also claimed that contrary to what was widely-rumored, the channel was never meant to partner with America's Fox News, owned by media tycoon Rupert Murdoch's News Corp.
Prince Alwaleed has a long-standing relationship with Murdoch, being the second largest investor in Newscorp. The close relation was clearly evident as the prince voiced his solid support to his business partner during this summer's phone-hacking scandal of the News of The World (also part of Newscorp's portfolio through its British subsidy, News International).
One of the questions which were left unanswered by Khashoggi was why Abu Dhabi Media Investment Corp was launching Sky News Arabia and not Prince Alwaleed. Being also part of News Corp through its stake in BSKYB, Sky News Arabia may have been a perfect fit.
Alarab's headquarters and main broadcast center has not yet been announced, although according to Saudi-owned daily Al-Hayat, Prince Alwaleed has stated that the channel will "not take orders" from the Saudi Minister of Information and its priority will not be "Saudization" as it is a "Arab, Muslim channel before being Saudi."
Showing his commitment, Prince Alwaleed said that he is willing to cover the costs of broadcasting for the next ten years, according to Al-Hayat.
However, like the eternal dilemma Al-Jazeera has when it comes to its questionable coverage of its homeland, Qatar, it will remain to be seen how Alarab will cover Saudi Arabia. After all, editorial integrity can't be promised, it must be proven.
Related
Popular in the Community