Alwaleed bin Talal bin Abdul-Aziz Al Saud, an investor and business magnate who is also a member of the Saudi royal family, announced Wednesday that he will donate all of his $32 billion fortune to charity in the coming years.
"It is a commitment without boundaries. A commitment to all humankind," Alwaleed, 60, said in a press release announcing his intentions.
Alwaleed, who holds degrees from Menlo College and Syracuse University, is CEO of the Saudi investment conglomerate Kingdom Holding Company and has large stakes in Citigroup, Apple, Twitter, General Motors, 21st Century Fox, Euro Disney and other companies. He also heads Alwaleed Philanthropies, which has already donated $3.5 billion to charity.
The $32 billion commitment will reportedly be funneled to Alwaleed Philanthropies to be used for a wide variety of causes, including intercultural understanding, disease and poverty eradication, rural electrification, empowering women and disaster relief. The prince and his team will develop a "well-devised plan" to allocate the gift, Alwaleed said.
"It will be based on a strategy that is supervised and managed by a board of trustees headed by me to ensure that it will be used after my death for humanitarian projects and initiatives," he said. He said philanthropy is an intrinsic part of his Islamic faith.
Gender, race or religious affiliation will not factor into which humanitarian issues are addressed, the announcement stated.
Alwaleed is part of the Saudi royal family, but he does not hold an official position in the government. He gives frank interviews on political matters and employs many women in his organization, according to The New York Times, contributing to his image as an outsider.
In the immediate aftermath of 9/11, Alwaleed offered $10 million to a charity for families of uniformed workers killed in the terrorist attacks. But then-New York City Mayor Rudy Giuliani rejected the money because of a press release accompanying the gift that explicitly criticized Israel and U.S. foreign policy in the Middle East. "At times like this one, we must address some of the issues that led to such a criminal attack," the statement, attributed to the prince, read. "Our Palestinian brethren continue to be slaughtered at the hands of Israelis while the world turns the other cheek."
After Guiliani rejected the funds, the prince told a Saudi newspaper, "The whole issue is that I spoke about their position [on the Middle East conflict] and they didn't like it because there are Jewish pressures and they were afraid of them."
To take action on pressing poverty issues, check out the Global Citizen's widget below.
Related
Before You Go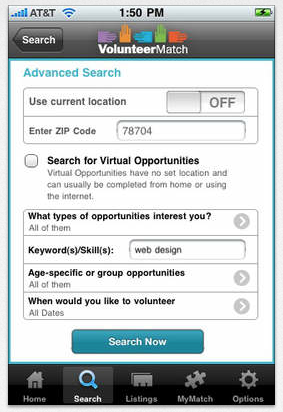 10 Charity Apps That Make Giving Part of Living