With more than 50 acres of "lavishly landscaped" gardens, nearly 500 "spacious and sumptuous" rooms, a "world-class" spa and a "stunning" indoor pool, the Ritz-Carlton in the Saudi capital of Riyadh is among the country's "most majestic five-star hotels," according to its website.
Booking a one-bedroom accommodation there in January 2018 would set you back around 1,165 to 3,899 Saudi riyal ― about $311 to $1,039 ― per night, before taxes.
Unless, of course, you are among the group of more than 30 arrested Saudi royals and elites detained in this "elegant oasis," which now doubles as the world's most extravagant prison.
Beginning on Saturday, Saudi Crown Prince Mohammed bin Salman carried out a massive, multiday crackdown, ostensibly to target corruption, under decree from his father, King Salman. The crown prince arrested dozens of rich, powerful and prominent men, including several Saudi princes and ministers, without formal charges. As The New York Times notes, the purge has been viewed by some as an attempt on Prince Salman's part to consolidate power.
Holding such high-ranking figures in an actual jail cell while they are investigated would have been viewed as deeply insulting ― so other arrangements were made.
"He couldn't have put them in the jail," a senior official said, per The Guardian. "And he would have known that. So this was the most dignified solution he could find."
Paying guests were expelled Saturday night and sent to other hotels to make room for the reluctant new occupants, The Guardian reports. The detainees are prohibited from leaving the country. It's not clear how long they will be held at the lavish hotel, or what exactly will happen if they are found guilty.
According to its website, Riyadh's Ritz-Carlton boasts "a tempting array of amenities," including:
492 guest rooms and suites, including two-bedroom Royal suites and one-bedroom Executive suites
62,000 square feet of event space, including state-of-the-art conference rooms and two grand ballrooms
Gentlemen's-only spa offering signature rituals and treatments catering to business travelers
Majestic indoor heated pool offering garden views from its floor-to-ceiling windows
Collection of dining experiences highlighting international and local cuisine
Each room features a television, DVD player and refreshment bar, among other amenities.
A message posted on the site reads: "Due to unforeseen circumstances, the hotel's internet and telephone lines are currently disconnected until further notice."
Before You Go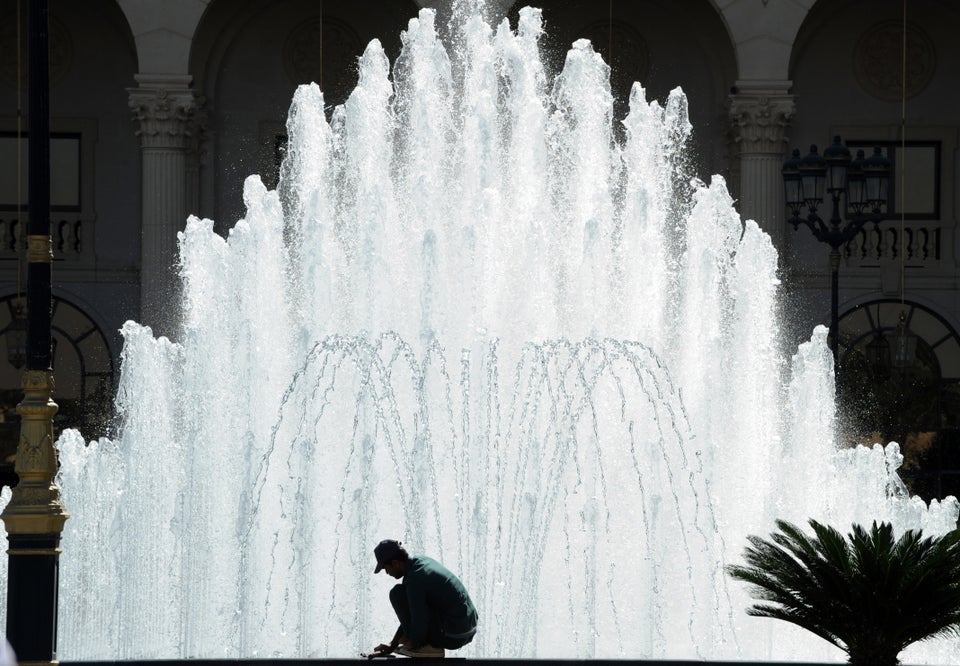 Saudi Princes Detained In Riyadh Ritz-Carlton
Popular in the Community