The two Saudi Arabian sisters who were found dead on the shores of the Hudson River in New York are not believed to be victims of foul play, authorities said on Friday.
The bodies of Tala Farea, 16, and Rotana Farea, 22, were discovered duct-taped together at the waist and feet on Oct. 24. 
At a press conference on Friday, New York City Police Chief of Detectives Dermot Shea said the sisters were seen praying in a playground near the river hours before their bodies were found. He added that detectives were told by sources that the sisters said they would rather die than return to Saudi Arabia.
"At this point in time, we have no credible information that any crime took place," Shea said. "It is entirely credible that the girls entered the water alive."
The medical examiner has not yet made a determination on the cause or manner of death.
The Farea sisters moved to the U.S. two or three years ago and lived in Fairfax, Virginia. They were reported missing on a few occasions, and were last seen by family in November 2017. In December, they were placed in a shelter in Virginia after reporting that they had been physically abused by family members. They stayed there until August of this year.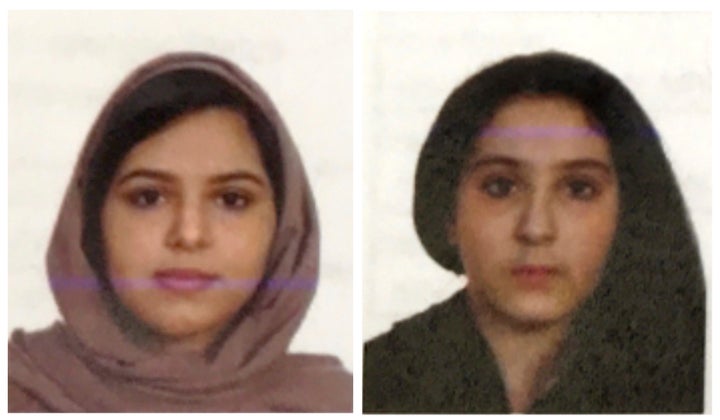 Police believe the sisters arrived in New York City on Sept. 1. Shea said they used Rotana's credit card to pay for hotel rooms, order food and go shopping. By the time of their deaths, Rotana's credit card was maxed out.
Shea said the sisters may have applied for asylum, citing family abuse. HuffPost could not independently confirm this, and the Department of Homeland Security did not immediately respond to a request for comment.
A Saudi official disputed that to HuffPost, stating that the phone call was about the mother's expired immigration status. The official added that the embassy was still confirming if, in fact, the sisters had applied for asylum, and said the family did not know about it if so. 
The NYPD confirmed the family was fearful over the possibility of deportation but did not elaborate further whether the concerns came from the Saudi Arabian consulate or U.S. Immigration and Customs.
ICE did not immediately respond to HuffPost's request for comment.
REAL LIFE. REAL NEWS. REAL VOICES.
Help us tell more of the stories that matter from voices that too often remain unheard.