Saudi Arabia has announced plans to allow women to enter sports stadiums starting next year, in the latest incremental advance for women's rights in the conservative Muslim country.
Women were allowed to enter the King Fahd International Stadium in Riyadh for the first time last month, for a one-off event celebrating the anniversary of the country's founding, reports Reuters. They entered the stadium through a separate gate.
"It is the first time I have come to the stadium and I feel like more of a Saudi citizen," 25-year-old Sultana, who did not provide her last name, told Reuters at the event. "God willing, tomorrow women will be permitted bigger and better things like driving and travel."
"I'm just trying to hold back the tears," 26-year-old Sara Althari told HuffPost last month after the announcement. "It's been a long time coming. ... I'm full of hope and optimism and joy and very proud today to be a Saudi woman."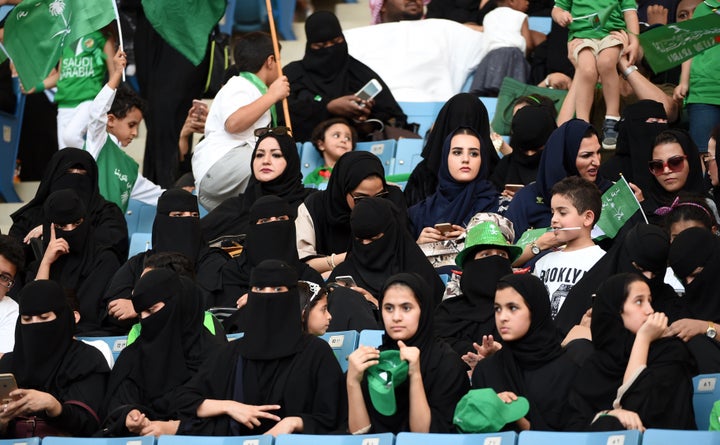 Under Saudi law, women still cannot mix freely with men, obtain a passport or leave the country without a male guardian's permission. They also have to wear an abaya that covers their bodies down to their feet, among other rules.
Prince Muhammed bin Salman has recently pushed to modernize Saudi Arabia and improve its image abroad, reports HuffPost's Akbar Shahid Ahmed.
"Saudi law doesn't allow non-Muslims to get citizenship. Did Sophia convert to Islam?" Ali Al-Ahmed, director of the Institute for Gulf Affairs, told Newsweek of the robot. "What is the religion of this Sophia and why isn't she wearing hijab? If she applied for citizenship as a human she wouldn't get it."
Related
Before You Go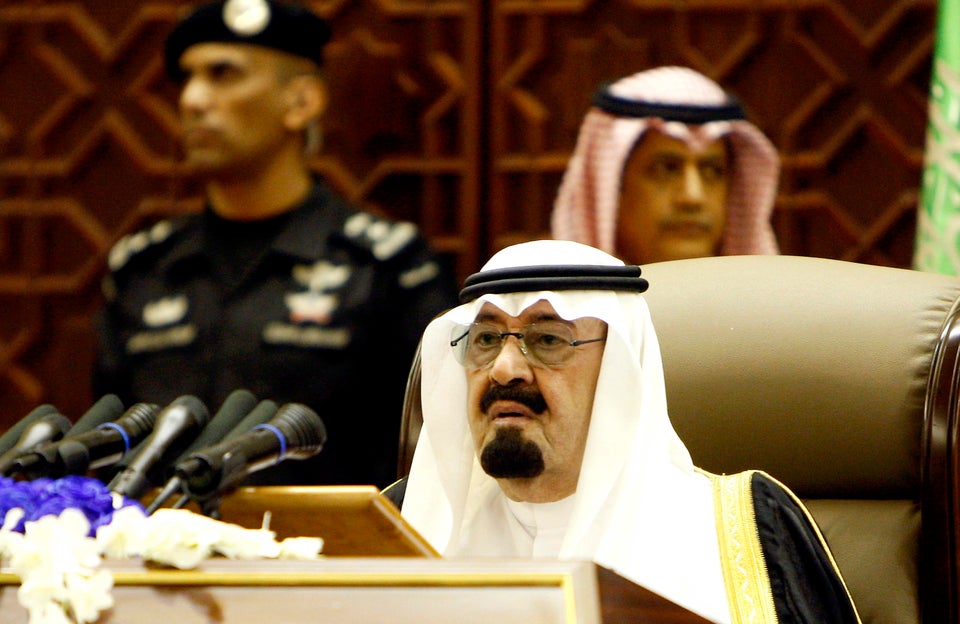 Saudi Women's Struggle For Equal Rights
Popular in the Community