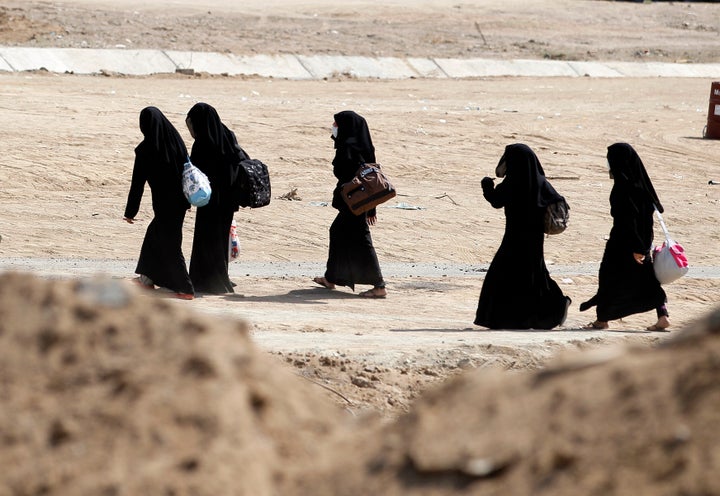 RIYADH (Reuters) - Women in Saudi Arabia will not be allowed to vote in the long-delayed municipal elections to be held in September, the election commission said on Monday.
Saudi Arabia announced last week it will hold the elections, in the first political concession since protests sweeping the region reached the kingdom.
"There is nothing to stop the participation of the woman but this needs some preparations and we cannot make these preparations in all regions of the kingdom," the commission said in a statement.
Voter registration opens on April 23 and the elections will be held on September 22, an official at the commission told Reuters.
The Gulf Arab state is a monarchy ruled by the al-Saud family in alliance with clerics from the strict Wahhabi school of Islam. Women must be covered from head to toe in public and are not allowed to drive.
Saudi women are also subject to a male "guardianship" system which requires they show permission from their guardian -- father, brother or husband -- to travel or, sometimes, work.
Religious police patrol the streets regularly to ensure gender segregation and that women are dressed modestly.
Saudi Arabia held phased elections for half the seats on municipal councils in 2005 for the first time in over 40 years. They were held then in several stages and excluded women from voting or running as candidates.
Another round was due in 2009 but the government announced a delay of two years.
Since 2005 an already glacial reform process has slowed, although the king has continued to liberalize parts of the economy and outflank hardline clerics seen as sympathetic to al Qaeda.
Political parties are banned in Saudi Arabia and there is no elected parliament. The municipal councils, which have little power, are half filled by appointees of Saudi princes serving as provincial governors.
Minority Shi'ites have staged demonstrations in the Eastern Province, where most of Saudi Arabia's oil fields are located, but few Sunnis in major cities answered a Facebook call for protests on March 11.
(Reporting by Jason Benham; Editing by Diana Abdallah)