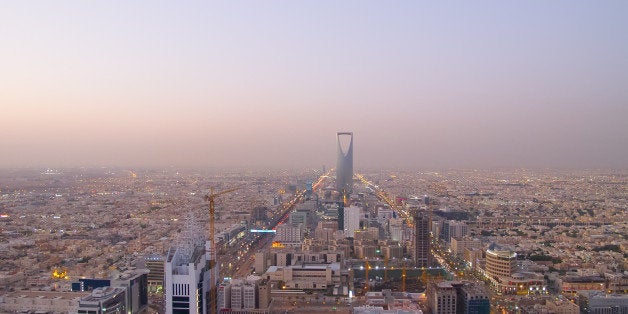 Saudi Arabia's engagement with the UN climate talks has always been patchy. As an oil producing nation that has profited massively from its fossil reserves, discussions on keeping fossil fuels in the ground were always going to be tricky.

But as global momentum built for a strong international agreement in Paris, even Saudi's Minister of Oil publicly stated at a preparatory conference that "in Saudi Arabia, we recognize that eventually, one of these days, we are not going to need fossil fuels. I don't know when, in 2040, 2050 or thereafter." The oil minister even recognized the huge opportunities for generating clean power from Saudi Arabia's vast renewable resources, describing plans for the kingdom to become "a global power in solar and wind energy".

However, in the first week of COP21 we've seen Saudi negotiators track back on their government's statements - and deploy some seriously nasty tactics.

Silencing the vulnerable and shirking responsibility

After Saudi Arabia's leader neglected to join the 150 heads of state and government who opened the COP on Monday, Saudi negotiators have made their presence felt - in increasingly disruptive and negative ways.

Firstly, Saudi negotiators have attempted to silence the plight of the most vulnerable countries to climate impacts - especially low-lying islands whose very existence is threatened by rising sea levels. Having attempted to delay discussions of a UN scientific review, which shows that the '2°C limit' for global temperature rise is not a safety threshold in June, this week Saudi Arabia has actively blocked efforts for the Paris Agreement to recognize 1.5°C as the temperature limit necessary to ensure the survival of several island nations, and the prosperity and security of communities worldwide.

Secondly, Saudi Arabia has been the ring leader in pushing back against contributing support for the poorest nations to be able to participate in the Paris Agreement and protect their own citizens from climate impacts. Finance and technology transfer are critical for the least developed countries to be able to choose low-carbon development and build resilience to extreme weather.

The international community has accepted that the countries that have become rich and industrialised using fossil fuels should take the lead in contributing adequate support to the nations who have contributed least to climate change but will suffer the worst impacts. Let's not forget Saudi Arabia is the 13th richest country on the planet - and the lion's share of this has come from exploiting its climate-wrecking oil reserves. To add insult to injury, Saudi negotiators have not only shirked any responsibility to provide finance, but they are demanding financial support themselves for access to technology.

Finally, Saudi has joined forces with other countries to try and water down language in the draft Paris agreement which would align broader financial flows to be compatible with climate objectives. Ensuring that revenues raised by oil do not go back into polluting investments will be essential if there is to be a managed and orderly transition To get track for a safe climate, the Paris Agreement must send a clear signal that days are numbered for all high-carbon investments.

Political cynicism over international solidarity

This kind of behaviour suggests Saudi Arabia made a cynical political calculation to make bold statements about the end of fossil fuels in order to protect its market share and international image, as the political risks of failing to take action on climate change have increased.

This is no longer going unnoticed. The drama Saudi negotiators have caused this week is sending signals internationally that Saudi Arabia has no real interest in rethinking either its economic strategy or its obstructive behavior in the negotiating room.

It doesn't have to be this way. Other oil-rich nations like Norway and Mexico come to these talks in good faith, ready to use their resource wealth wisely and embracing the need for an orderly exit strategy off fossil fuels.

Ignoring this global shift, Saudi Arabia's negotiators are not acting in their country's interest and are actively shaming their nation and the royal family. Moral calls from the most climate-vulnerable nations have gained global media coverage this week, sending a powerful message on the urgency and severity of the climate threat. But Saudi's efforts inside the conference centre to pursue a narrow self-interest will punish the poorest and most vulnerable communities across the world. As ministers take over tomorrow, will Saudi Arabia bring its negotiators into line and stand for international solidarity - or will it stand on the wrong side of history?