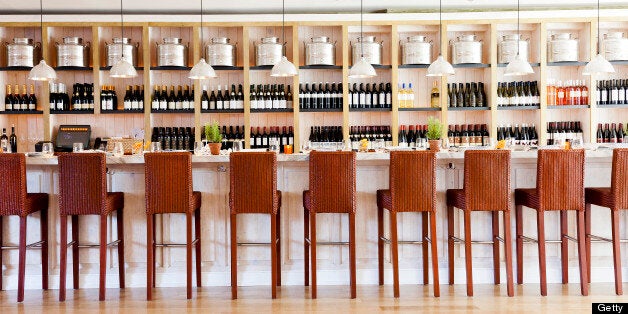 Brewer's Cabinet, a bar in Reno, Nev., outed an alleged serial dine-and-dasher with a photo posted to its Facebook page on Tuesday. The man, Saul Zelaznog, is accused of skipping out on tabs across the Reno area:
According to the Reno Gazette-Journal, Zelaznog left the bar before paying his $100 bill. Zelaznog defended himself to the publication, chalking the incidents up to a series of misunderstandings.
"They're acting like I ran out of there; I was going to be back to take care of my tab," he said, adding that he is asking his family to wire him money to pay his Brewer's Cabinet bill. Zelaznog admitted that he'd been unable to pay his tab at another bar, but left a "nice watch" as collateral.
Brewer's Cabinet has filed a police report against Zelaznog, but has yet to be compensated.
Below, the local NBC affiliate interviews local businesses affected by Zelaznog: