Paleontologists have announced the discovery of a meat-eating dinosaur—as big as a Tyrannosaurus rex—that roamed North Africa 95 million years ago.
Why that particular villain? It all has to do with a fossilized eye socket.
"The idea of a predator that is physically known only as its fierce eye reminded me of Sauron, in particular as depicted in Peter Jackson's movies," the paper's lead author Andrea Cau, of the Museo Geologico Giovanni Capellini in Bologna, Italy, told National Geographic.
Wondering how scientists can identify a new species with nothing but an eye socket to work with? It just so happens that Saurionops had a prominent dome above its eye, a feature that distinguishes this dino from similar species.
So what was daily life like for this massive meat-eater?
For one thing, it had a lot of competition. The authors note that Sauroniops coexisted with three other huge two-legged meat eating dinosaurs known to have inhabited ithe same region of Africa.
"Sauroniops lived along the banks of a large delta, under a hot and warm climate, very rich of fishes and crocodiles," Dr. Cau said. "The abundance of food may explain the abundance of predatory dinosaurs."
And boy, could Sauronops eat. As a carcharodontosaur—the biggest type of theropod—Sauroniops probably had "a long and deep skull bearing dozens of bladelike teeth," Cau told National Geographic. With a body that the researchers estimated at 40 feet long, it would have been the worst nightmare of many smaller dinosaurs.
LOOK: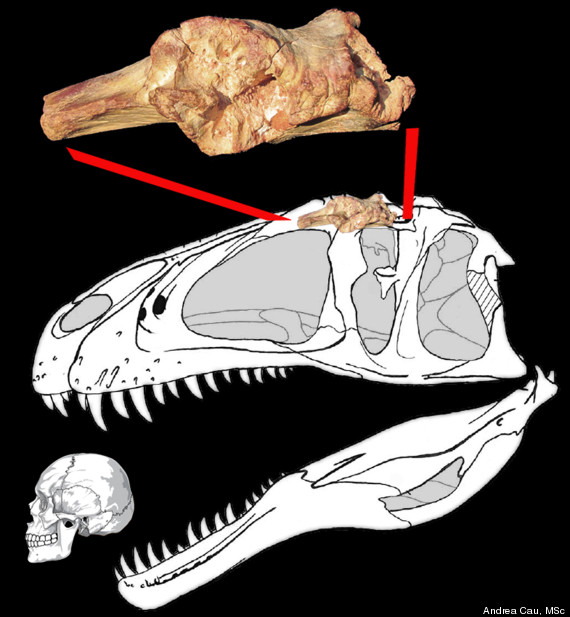 Related
Before You Go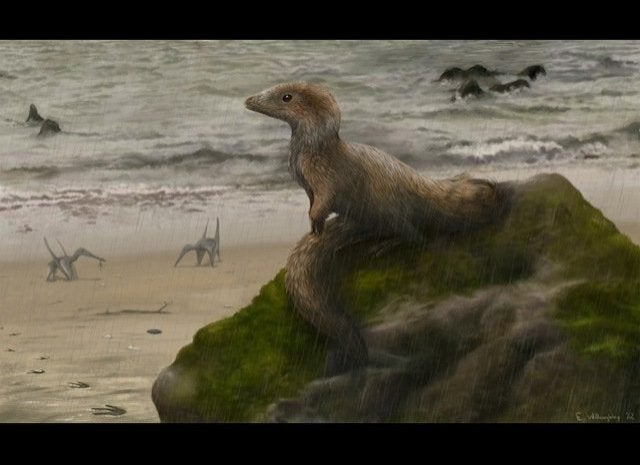 Feathered Dinos
Popular in the Community