A Florida family was jolted awake in the wee hours Saturday morning, startled to find that 15 pounds of frozen meat had crashed onto their roof.
When family members went outside to investigate, they found two packages of frozen Italian pork sausage in the side yard of their Deerfield Beach home, and three more on the roof. Adair told The Associated Press that the meat sacks must have fallen from above, since they were too heavy to have been thrown onto the roof from the ground. His' wife, Jennie Adair, speculated the meat fell from a plane, and may have related to a "drug deal."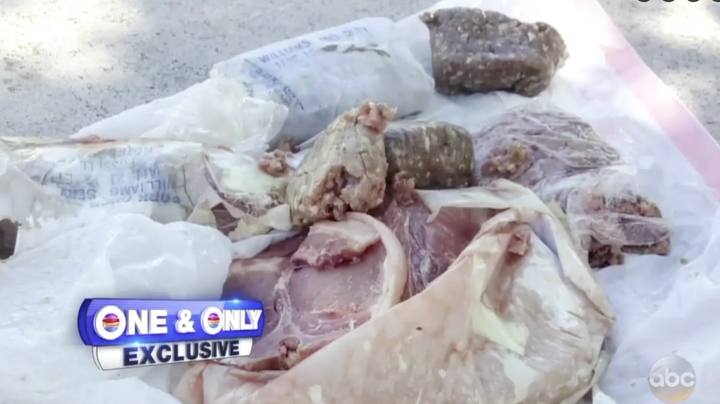 The packages were marked "Williams Land Service," a land management company in Alabama. But the company had no answers. Son Austin Adair told WPLG he called the company, and the person he spoke with had no clue what he was talking about and "probably thought I was crazy."
Kimmel's team did some sleuthing of their own, and contacted another company printed on the meat label — Fussell's Meats in Arcadia, Florida.
"We spoke to the owner of Fussell Meats — his name is Jimmy," said Kimmel. "He personally packaged the meat back in January for a guy named Jimbo Williams, who is the owner of Williams Land Service."
The team then spoke with Jimbo Williams, who apparently "remembers picking the meat up from Fussell" six months ago, but has "no idea how it got on [the] roof."
Related
Popular in the Community