What do two 5-year-old girls who have never met and live over 2,000 miles apart have in common? A kick-butt attitude and one Good Samaritan who wants to help them fund their treatments.
Cairns' niece, Seattle, has a condition called transverse myelitis, which inflames the spinal cord and causes weakness of the muscles. At just 15 months old, she became completely paralyzed. Although Seattle has taught herself how to walk, Cairns told The Huffington Post in an email that the little girl suffers from a severe spinal twist and has no feeling from the knees down.
Savannah also has a long-term disability, one caused by mitochondrial disease. As her mother explained in an email, "In a person with mitochondrial disease, the mitochondria, which are in every cell in the body are failing and cannot convert food and oxygen into life-sustaining energy. It's like trying to power an entire house on a single battery."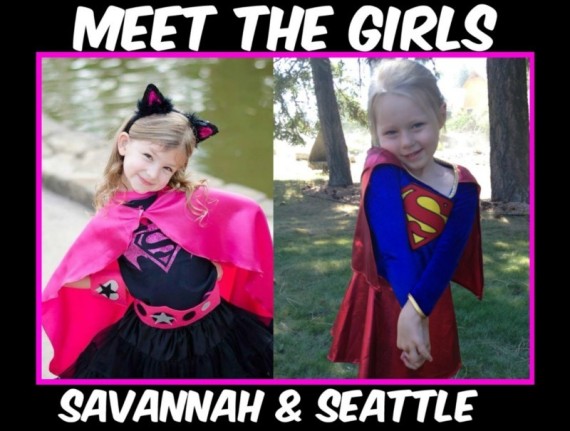 Cairns met Savannah's mother, Amber, at a "Battlestar Galactica" convention in May and says they instantly connected. That's how she found out about Savannah's fight.
"I immediately saw the similarities between the two girls," Cairns explained. Since their meeting, she's raffled off a few of her show items to raise money for the girls' ongoing treatments. But it wasn't until yet another Battlestar Galactica convention this September that Seattle's aunt realized she could make an even larger impact in these girls' lives by crowdfunding resources for their treatments.
She explained the GoFundMe page's conception:
The fans at the con were extremely generous and a few of them contacted me afterwards offering help with future fundraisers. Through conversations with three other women -- Lacey Harrison, Tammy Shepherd and Jo Sharples -- the idea of a Go Fund Me page was born and we've been working on it ever since.
The page launched December 6, 2013 and so far, over $9,500 has been raised out of the $20,000 combined goal for the girls. And every bit counts.
"The 10,000 dollar goal for each girl is only a fraction of what they will need but at least it's a place to start," says Cairns.
Savannah will need a portable oxygen tank and oxygen refills for the rest of her life -- and her family has already spent $35,000. Seattle needs a wheelchair and long-term physiotherapy, along with diapers and leg braces as she grows.
Cairns says that despite everything she's already done, she wishes she could do more.
"If only I had a magic wand and could instantly make this all better," she said.
But if anyone has enough moxie to keep fighting in the face of hardship, these two girls do. Savannah, a huge fan of Cairns' show, loves to dress up as TV heroines, including Starbuck from the Battlestar series.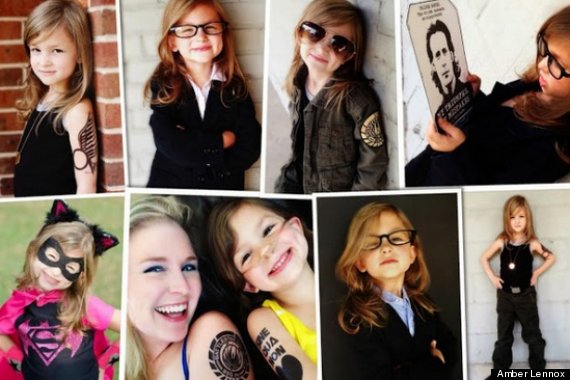 And "try, try, try" is what these girls -- and their "Battlestar" hero -- continue to do.