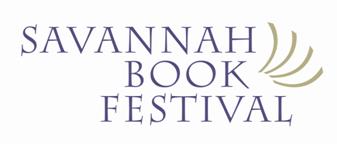 Has it occurred to you that social networking is really not very social at all? We Twitter, cultivate relationships with hundreds of "friends" we have never met on Facebook, blog until we are emotionally blue, lovingly attend to our websites and never really "interact" with anyone. Discussions are limited to the Twitter character count and the one or two sentences you can ft into those tiny blue boxes on Facebook. This is dangerous territory for writers who 1) are always looking for an excuse NOT to write and 2) are prone to social isolation while we work on excuses not to write.
My New Year's resolution is that I will abandon virtual networking for authentic, human contact. It's time to venture into the heady world of writers and meet artists who excel at their craft. No mere dream-like avatars of the internet, these are verifiable, living, breathing originals, and you can find them at mostly unheralded literary events. So, the challenge is to locate them in a celebrity-soaked media environment. Let's face it. Most good writers are not rock stars, with a few exceptions, and we will get to that later.
Like a balm from storybook gods, the perfect opportunity just crossed my desk. The Savannah Book Festival is coming up on February 5-7. It's free--that's good because most writers are not making any money these days -- and I really like the Festival theme of "promoting reading, writing and civil conversation." Electronic communication has all but spelled the death of civil conversation. Talk radio, television, and especially the Internet have managed to dehumanize opponents in discourse. It's time to unplug, get off the grid and meet talented, successful wordsmiths, inhale new ideas, embrace our similarities and respect our differences.
Savannah is the perfect venue. A beautiful southern city, it offers a temperate climate as respite from this brutal winter, and convenient access to the Georgia Sea Islands as well. The festival is scheduled to take place in Savannah's Telfair Square in the midst of understated architectural beauty. If you have never visited the historic district and strolled past Telfair Academy, Trinity Church and Jepson Center for the Arts, be prepared to fall in love with a city. Combine the setting with southern hospitality and a world class list of writers, and there is no better venue to build genuine relationships with kindred souls and feed writers' and book lovers' hungry souls.
There is something about the South that is achingly beautiful. It's touch is like a lover's hand.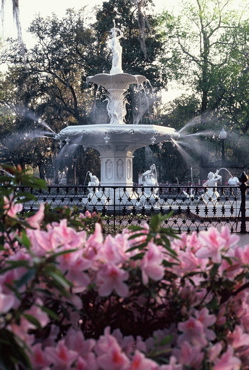 Image: Forsyth Park © www.VisitSavannah.com
The media landscapes of television and radio have been a minefield of hate spewed by all elements of the political continuum. It goes far beyond the talking heads of the political left and right. You can find virtual hate speech on Twitter and Facebook as well, and if you are not absolutely "politically correct" in your chatter there and read the "wrong" book or compliment the "wrong" author, the attacks just might show up on your Facebook Wall.
No matter what our political or social leanings, we are all kindred souls by virtue of our shared humanity. We cannot lean, we cannot expand our understanding of the world by clinging to narrow ideologies. Literary events are the perfect opportunity to examine our similarities as we grapple with more universal themes. Words are the way we do this. And in this contentious world, it would do us all well to learn to choose words more carefully.
In Savannah, I am looking forward to hearing and hopefully meeting fellow "conservative" Minnesota writer Vince Flynn. I want to learn more about the way he uses words so carefully and eloquently to spin his stories. How in the world does he construct such complicated plots? Does it take him forever to come up with the exact word, or is it easy for him? When it comes to creating art, labels mean nothing. I know I could learn from the man. Flynn will kick-off the 2010 Festival with a Keynote Speech on Friday, February 5th, 2010 at 5:30pm. The speech is free and open to the public. Flynn's biography has a very interesting and surprising element that was tucked deep within the paragraphs of the press release.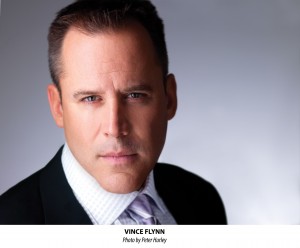 Mr. Flynn will talk about his life in letters and his eleven novels, several of which are a part of the beloved Mitch Rapp series. Mr. Flynn, who overcame dyslexia and went on to fame and fortune as a writer, supports many worthy charities, including Tee it Up for the Troops and the Marine Corps-Law Enforcement Foundation.
Who knew that Flynn overcame dyslexia along the way? That really hit me. Heck, I feel dyslexic most of the time when I try to string words, thoughts and emotions together. I cannot wait to talk with him about that. What inspired him to overcome one of the greatest challenges that could possibly face a writer? And win? What can I learn from him?
West cost literary fans will want to know that Los Angeles author Reza Aslan will be a featured speaker. Aslan is an internationally acclaimed scholar of religions and a contributing editor at the Daily Beast. He is a member of the Council on Foreign Relations, the Los Angeles Institute for the Humanities, and the Pacific Council on International Policy. If that were not enough, Aslan serves on the board of directors for both the Ploughshares Fund, which gives grants for peace and security issues, Abraham's Vision, an interfaith peace organization, and PEN USA.
How does the man manage his time? What drives him to write? Have his humanitarian concerns imbued him with a feverish compassion for others? I want to know. Is it possible to use words to convey truth without manipulation?
East Coast and New Orleans lovers of good writing might want to hook up with Julia Reed. She grew up in the Mississippi Delta but went off to the Madeira School just outside of Washington, D.C., at 16. As part of the school's "Wednesday Job" program, she got a job as an intern in Newsweek's Washington bureau, and stayed. Today, Julia is again at Newsweek, where she writes dispatches on New Orleans politics as well as the magazine's new monthly "Food and Drink" column. Reed is a also contributor at Vogue, where she has written profiles of Bill Clinton, Hillary Clinton, John Edwards and Condoleezza Rice.
I wonder how she manages to get those coveted interviews. My motivation for meeting Reed is purely mercenary. She lives in New Orleans and is on the board of the Ogden Museum of Southern Art. I have a musical idea I want to pitch to her and have not made the right contacts there yet.
The Savannah Book Festival organizers promise that there will be no panel discussions to put distance between participants and speakers.
Finally, the Festival is also offering a fantastic musical event. Five-time Grammy Award-winner Mary Chapin Carpenter and three other renowned singer-songwriters will perform a unique tribute to the late Pulitzer Prize-winning Southern writer Eudora Welty the evening after the Savannah Book Festival on Saturday, February 6th, 2010, in Trinity Church.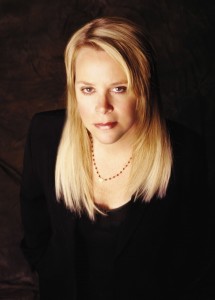 The concert will feature the iconic Carpenter, along with fellow southern songwriters Kate Campbell, Claire Holley and Caroline Herring. Herring has been burning up the Folk Music charts with her new release Golden Apples of the Sun and just had a solid interview at NPR about the songwriting process.
These four women know how to use words to tattoo the human experience upon the heart.
In an interview last April, Mary Chapin expressed how the carefully-crafted words of Eudora Welty in One Writer's Beginnings influenced her songwriting.
The book is a bible, a talisman of sorts. It has meant so much to me. I was living in a scummy little apartment trying to be scrappy and eke out a living, when a very dear friend of mine quoted the very last line of the book. Our conversation was about struggle, and after I heard the quote I ran out and got it. I basically devoured it and found myself returning to it over and over again through the years. To this day I recommend it to any person I meet who is trying to establish a creative life within the requirements of making a living. It reaffirms what I am trying to accomplish for myself. Sometimes you are not sure of what you are trying to do; you are just trying to be happy.

This writer was at the premier of this amazing concert in April 2009 at the Eudora Welty Centennial celebration in Jackson Mississippi. You can read about it here. Don't miss this opportunity. I would be very surprised if this concert is not picked up by Public Television along the way. It is that good.
All good things won't come to those who procrastinate, though. And we writers are experts at procrastination. It's my mantra. According to Katherine Oxnard, Assistant to the Festival Director, it's best to start making reservations.
As for hotel availability, I don't know exactly, but I believe the hotels, inns and B&Bs listed on our website on the TRAVEL page will probably experience a surge of reservations as we get closer to the Festival dates. I certainly would encourage people to reserve rooms as early as possible, because particular authors--Vince Flynn, Rick Bragg, Mary Alice Monroe, Lauretta Hannon, Reza Aslan, Gretchen Peters and Julia Reed to name a few, and of course the four women performing in the concert--will draw audiences from far and wide. People should certainly buy their tickets to the concert and the brunch, our only ticketed events, sooner rather than later, as we expect both events to sell out.
Totally pumped now, I want to hold a real book in my hand, crack the spine and smell the ink. I want to shake hands with the authors and hope that some genius rubs off on me in the process. I want to hear their words ringing in my ears without the filter of a set of earbuds and an audio book between us. I want to bridge the gap of ideology and experience fellowship and a true exchange of ideas. Time to plan. With a glass of wine in hand, it's time for one last, longing look at my Facebook Page.
These Words from another great Southern songwriter, Lucinda Williams, are taped in my notebook:
I would rather suffer in sweet silent solitude
Deathly defiant from drowning out
Filthy sounds stumbling ugly and crude
Between the lips of your beautiful mouth...

They (words) still remain my only companion
Loyal and true to the very end
They'll never ever completely abandon
Ever give up the paper and the pen
Whether you a writer, an avid reader of good literature or simply curious about the world of writing, he Savannah Book Festival is the place to be during the first week of February.
For the full schedule and all you need to know, here is the link.
Related
Popular in the Community