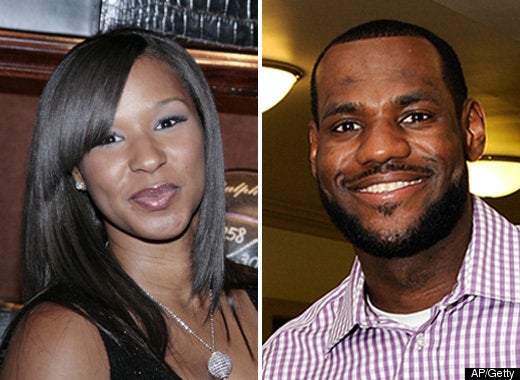 In an interview with Harper's Bazaar, Brinson explained how she wasn't initially very excited about moving to Miami. "Personally, Miami was not my favorite place," she said. "Vacationing there is great. You go for three days and get some sun, and it's time to go home."
She also said she is very excited to have a sunny Christmas, but "it will definitely be an adjustment."
While Brinson may need time to adjust, the couple's son has his eyes on bigger and better things. "I'm going to play in the NBA," he proclaims.
James has received a large amount of criticism for his decision to leave Cleveland. NBA Hall of Famers Michael Jordan and Magic Johnson both said they wouldn't have done what James did. The city of Cleveland has started to move on, mocking James with a giant billboard.
Related
Popular in the Community