Cops in south-central Missouri have charged a woman with murder in the death of her biological daughter, who has autism. The mother had allegedly subjected the teen girl to months of vicious abuse.
Bone fragments found by police earlier this month have been positively identified as 16-year-old Savannah Leckie, The Baxter Bulletin reports.
Authorities found the remains on an isolated 81-acre farm in Theodosia owned by Leckie's mother, 39-year-old Rebecca Ruud. Theodosia is a village of about 250 people. It's located roughly 80 miles southeast of Springfield.
Ruud was charged on Tuesday with first-degree murder, abuse of a child resulting in death and second-degree felony murder, according to news station KSTP.
The mother had reported her daughter missing on July 20. Ruud allegedly told police she'd last seen the girl the previous night. Personal items belonging to the teen, including her favorite pillow, blanket and a piggy bank were also missing, police said.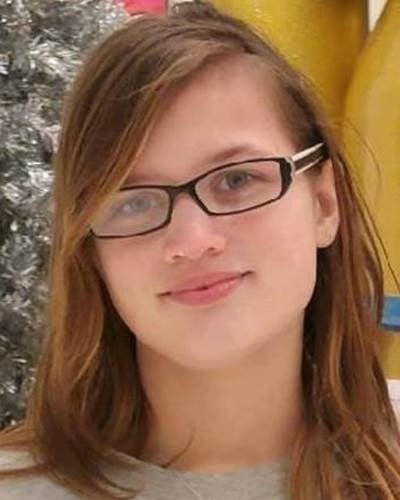 According to an affidavit for a search warrant, Ruud told police that she had given up her daughter for adoption when she was born. The teen moved in with her in November after her adoptive mother, who had reportedly been having difficulties with the teen, relinquished custody of her, the investigative document states.
Ruud lived on the farm with her boyfriend, Robert Peat Jr. The couple, according to police, lived in a metal barn powered by a generator. Leckie slept in a pull-behind camper. A cursory search of the area failed to turn up any sign of the missing teen.
Police said Ruud noted she had sustained a burn during a brush fire on July 18, and theorized the sight of the burn might have caused her daughter to "freak out." Detectives confirmed firefighters responded to a fire at the farm and that Ruud had sustained injuries during the blaze. Ruud told a firefighter that her daughter had also been burned, but refused to allow paramedics to see or treat the teen, police said.
When police interviewed Ruud's ex-boyfriend after Leckie went missing, they say he told them he had witnessed Ruud abuse her daughter.
"[Ruud's ex] said that while he was seeing Ruud, he saw Ruud discipline Savannah by forcing her to crawl through a hog pen," authorities wrote in court documents obtained by HuffPost. "Savannah was then forced to bathe in a pond on the property."
Cops say Ruud acknowledged subjecting her daughter to harsh punishments. She also claimed that when her daughter deliberately cut herself, she'd punished the teen by scrubbing "the affected area with alcohol and salt on a daily basis," police said in an affidavit for a search warrant.
Ruud also allegedly told police that she'd smashed the teen's cellphone.
Cops say Ruud stopped cooperating with police soon after that interview and refused to allow them on the property.
On Aug. 4, the sheriff's office obtained a search warrant and cadaver dogs were brought in to search the farm. It was during that search, according to police, that a dog alerted them to human remains in a burn pile.
"Several objects that appeared to be bone fragments were removed and seized as evidence," police wrote in court documents. "Among the fragments removed were two intact bones that appeared to be human finger bones, a large bone that appeared to be a vertebra and several items that looked like teeth."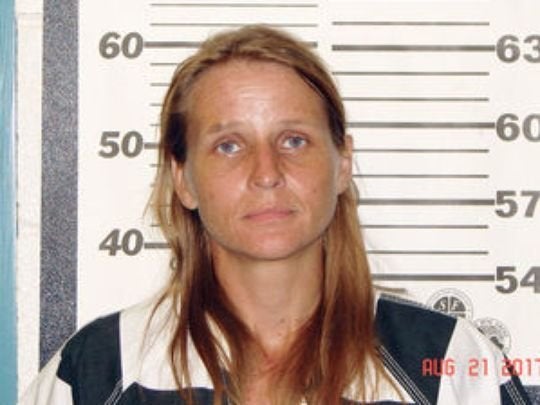 Police said they believe Leckie's remains were burned several times – something that could have occurred in the day's following the girl's disappearance, when her mother allegedly claimed she was lighting "beacon fires" for the teen.
While cops were carefully sifting through the burned remains of the 5-foot, 115-pound teen, Ruud married her boyfriend and launched a GoFundMe campaign. A description of the campaign, which has since been deleted, read:
"Police are investigating me, which is good that they are eliminating me as a suspect. During this investigation, they are infringing upon my rights, and I need an attorney. I cannot afford one. If I raise more funds for an attorney than I need, the balance will go toward a reward for information leading to finding my daughter."
Police on Monday arrested Ruud at a Greyhound Bus station in Springfield. At the time of her arrest, she was in possession of a bus ticket for Kansas City.
In a Tuesday press release, the sheriff's office said that additional arrests could be made.
BEFORE YOU GO
PHOTO GALLERY
Missing Children