For some weird reason, ironic graphic T-shirts are a persistent part of fashion. Sometimes they're adorable (here's a pickle with a smiley face). Other times they're confusing ("I'm busy rn." Really?). At their very worst, they're downright racist.
Such is the case with two T-shirt designs recently pulled from Spreadshirt.com, a website that lets users design and sell their own T-shirts.
Two Spreadshirt users identified as Quentin1984 and Monigote thought it would be a good idea to create shirts with catchphrases that are offensive to Chinese people, according to Yomfyomf.com, a website that explores issues and controversies surrounding Asian American communities.
"Save a dog, eat a Chinese," read one shirt. "Save a shark, eat a Chinese," read the other.
The shirts were for sale on Spreashirt's website as early as last week. Although Spreadshirt employees don't design T-shirts for sale on the site (users and customers do), quite a few people were disappointed with the company for allowing the offensive shirts to be sold.
Dog meat is consumed in some parts of China, but the practice is not as widespread as stereotypes may suggest. According to a 2016 Humane Society International poll, 62 percent of people in China think that eating dog damages the country's reputation, 52 percent want to ban China's dog meat trade, and nearly 70 percent have never eaten dog meat.
Attitudes in China toward the consumption of shark appear headed in a similar direction. In 2013, consumption of shark fin soup was down by 50 percent to 70 percent from two years earlier, according to Peter Knights, executive director of San Francisco-based animal welfare group WildAid. This year, Air China Cargo became the first mainland Chinese carrier to ban transportation of shark fin, according to the South China Morning Post.
"It is a myth that people in Asian don't care about wildlife," Knights told The Washington Post in 2013. "Consumption is based on ignorance rather than malice."
T-shirts can advocate animal rights without using xenophobic insults and vilifying all Chinese people for practices that are increasingly uncommon.
The controversial T-shirts appeared to have been removed from Spreadshirt's website by Tuesday afternoon. However, The Huffington Post spotted other shirts from various designers that some would consider offensive and racist. (A few are shown below.)
Spreadshirt representatives didn't immediately answer a request for comment.
Related
Before You Go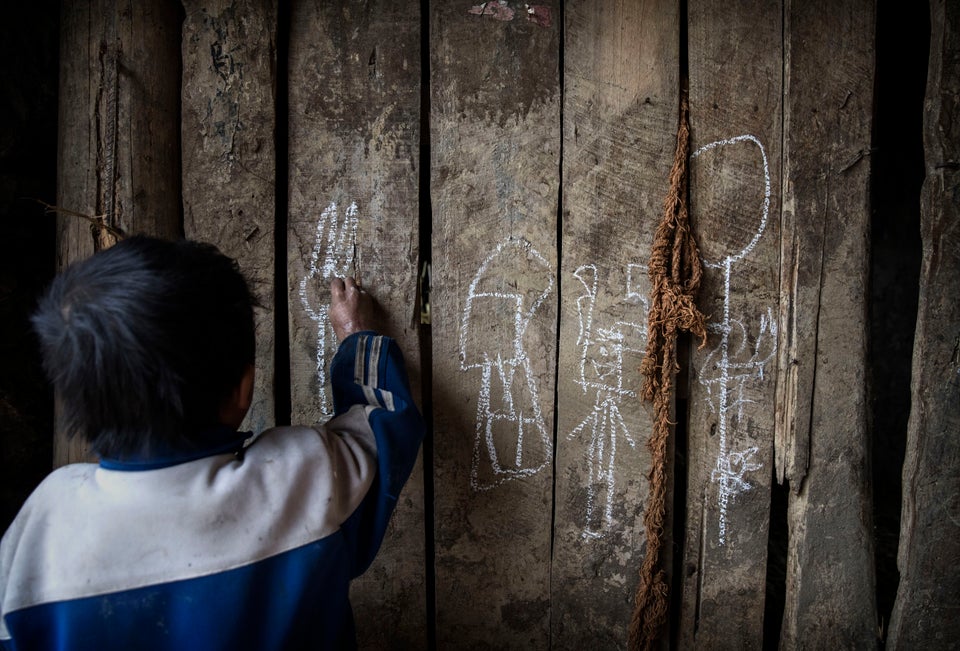 China's 'Left Behind' Children