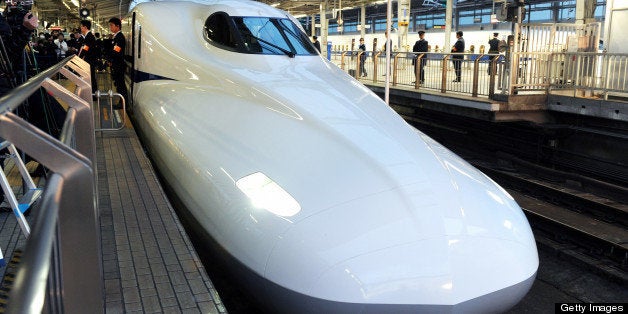 Nebuta Matsuri. Festivals are at their best and brightest in the summer.
Over-the-top festivals, fireworks extravaganzas, street-side barbeques, a chorus of cicadas singing in every tree, shaved ice, colorful cotton yukata kimonos and the clip clop of wooden sandals: The sights, sounds and flavors of summer in Japan are not to be missed.
Don't let the fear of high transportation costs hold you back from a visit at this uniquely Japanese time of year. Save big on transportation with these tips.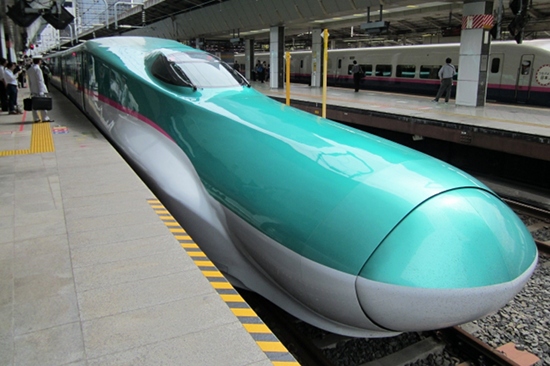 Shinkansen travel is super fast but can be super expensive. Photo courtesy Mike Nakada
Travel by Japan's Shinkansen Bullet Train is not cheap. For locals, the average round trip ticket between Tokyo and everyone's favorite ancient capitol, Kyoto, is 27,000 yen ($270). Ouch. There are however, sweet deals available only for foreign visitors.
Japan Rail Pass: This is a deal every resident of Japan -- foreign and local - wishes they could take advantage of. For the price of just one round-trip ticket to Kyoto, you can get seven days of unlimited travel on the entire nationwide Japan Railways network including the Shinkansen. There is no better Japan travel deal than this.
The pass is good for seven, 14, or 21 consecutive days. In yen, they are priced at 28,300 yen ($290); 45,100 yen ($440); and 57,700 yen ($570). There's also a slightly higher priced pass that allows you first-class "Green Car" travel.
What's more, you can also use it on commuter trains in Tokyo: for example, the Yamanote Line loop that stops at stations for Tokyo's top sightseeing destinations.
Reserve your JR Rail Pass before you come. After arrival, turn in the voucher at a major JR station, like Tokyo Station if you're in the Capitol or Osaka Station if you fly into the south. They'll give you the actual pass there.
Please note, though all Shinkansen are expresses, some are super expresses and some are super-super expresses. When you check the timetable, pay attention if the train is Nozomi, Hikari or Kodama. Your pass does not include Nozomi (JR's fastest service). If you get on, you will be charged for the difference. Be careful. Check the designation when you reserve your seat at the station.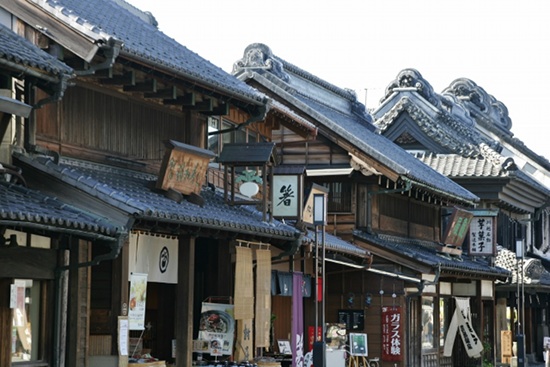 Historic Kawagoe is an easy day trip from Tokyo by train. Photo courtesy Mike Nakada.
JR Kanto Pass: If you are planning on staying in the Tokyo area with side trips or overnights no farther than Mt. Fuji, the hot springs of the Izu Peninsula, or Karuizawa, this three-day pass priced at 8000 yen ($80) is a great value. Valid on Shinkansen and limited express trains within the Kanto region. Take the Shinkansen virtually anywhere and the pass will have paid for itself in one trip.
The Kanto Pass is issued by JR East, which means it does not include the Kyoto, Osaka or Nagoya areas, so keep that in mind. Just FYI, Osaka is in the Kansai region, not Kanto.
One-Day Tokyo Pass: This is a good way to sight-see all over the city if you're planning on covering a lot of ground in a day. The Tokyo Free Ticket (Tokyo Free Kippu) is 1580 ($16) and valid on all JR lines in town, the Tokyo Metro, Toei trains and Toei buses within the city. No need to reserve it in advance. The pass is available at any JR East ticket window. One of the best features of having a pass like this is no lost time -- or confusion -- lining up at ticket machines trying to figure out how much to pay. But, if you are only going one or two places -- say Asakusa and Akihabara -- just buy a regular ticket. It's cheaper.
Kyoto One Day Pass: Kyoto has a much smaller public transportation network but it's still a pretty big city. The Kyoto One-Day Pass can help you see it all. Priced at 1200 yen ($12) and valid on all Kyoto City buses and the two municipal subways. Buy it at subway ticket machines or at the ticket window. There's also a two-day pass for 2000 yen ($20).
Free sightseeing buses: Read about the free bus sightseeing options around Tokyo including Ueno and Asakusa read my Huffington Post entry on free buses.
There are many discount and all-night bus services available criss-crossing the country. Popular with locals as virtually the only way to save money on transportation, many buses can be very uncomfortable and are not equipped with bathrooms. The JR Rail Pass is still the best deal for visitors.
If you are a resident, however, or traveling with local friends and looking for cheap travel, read through this Japan National Tourist Organization (JNTO) article on overnight buses.