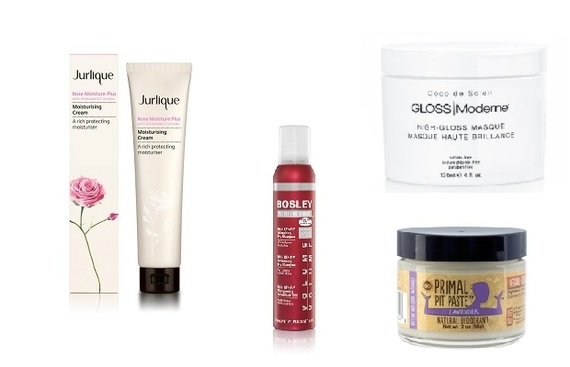 Packing is a chore, especially when it's time to transfer your toiletries into travel-sized containers. Jet-setters know to have a bag dedicated to pint-sized products, but there's no reason to hoard whatever cheap hotel shampoos and body washes you find. Make those minis special. Here, our suggestions for the all-time best beauty products for traveling. Bonus: Every item listed is totally TSA friendly.
Why it's great: This volumizing dry shampoo is formulated with DHT inhibitors to help maintain a healthy scalp, and it provides UV protection from the sun. Plus, the minty scent helps to keep your locks smelling fresh between washes -- no matter how long you go.
Why it's great: Jurlique combines avocado, rosehip, and shea butter in a moisturizing formula that provides essential protection against environmental aggressors that can lead to premature aging. Bonus: It can be used on dry hands and cuticles, too.
Best Hair Mask: GLOSS Moderne High-Gloss Travel Masque. This California-based company is known for their line of 100-percent sulfate- and paraben-free hair care, and its High-Gloss Travel Masque is a favorite for travel.
Why it's great: The signature Coco de Soleil fragrance smells like vacation in a jar (think coconut, vanilla, and rum). Rub a dollop into your hair during your flight or at the beach, pull your hair back into a bun, and your hair will instantly shine.
Best Deodorant: Primal Pit Paste. Not all natural deodorants are created equal, but this one actually works -- even in the balmiest Southeast Asian jungles -- we promise.
Why it's great: Aside from being an organic and natural product, the sleek glass jar is travel-sized, and comes in scents that smell delicious (we love the lime-coconut). And again -- it really, really works!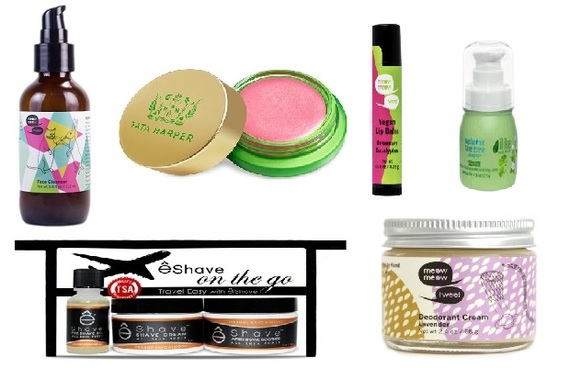 Why it's great: This certified organic serum boasts major hydration (a must for extensive travel) and good-for-you anti-aging properties like collagen, calendula plant-derived Hyaluronic Acid to deliver instantly fresh and younger-looking skin.
Best Shave Balm: eShave. Sadly, some of us have to shave while on vacation. But why not smell -- and feel -- extra good when doing so.
Why it's great: Technically, it's for men, but it works well for anyone. And the white tea scent -- the company's best seller -- smells heavenly.
Why it's great: We're big fans of skipping makeup on vacation, but if you do wear it, this product provides double-duty with lip color and cheek pigment in one.
Best Travel Kit: Meow Meow Tweet Migrator Kit. This tidy travel kit contains body oil, deodorant, face exfoliant, face oil, face cleanser, face toner, and lip balm.
Why it's great: It's everything you need for a getaway and you can feel good knowing that the products are vegan and organic. The name is pretty awesome, too.
More from ShermansTravel:
Related