Renting an apartment in a big city can often be quite stressful. You often want to get the biggest bang for your buck and live someplace where you are close to friends or family, feel safe, have access to amenities and transportation, and can commute to your job with relative ease. But achieving the ideal renting set-up is becoming increasingly difficult because we live in an era of rising city rents.
However, one of the best ways to find a place within your budget and provide you a good quality of life is to find a neighborhood that may not be as well known and hip today, but has the potential to be so down the line. These off-the-beaten path neighborhoods tend to be further from the city center, which often leads to lower rents. Considering that the Joint Center for Housing Studies of Harvard University cites that "the lack of low-cost housing options undermines quality of life for these families, forcing difficult tradeoffs in both housing quality and spending on other vital needs," these emerging neighborhoods can offer a path to obtain a better quality of life.
In 2002, I decided to get an apartment in Park Slope, Brooklyn, a then taboo borough amongst my Manhattan finance colleagues. I was farther away from work than my peers; instead of their 20-25 minute commute, I had a 50-minute train commute to work. The distance really sucked when I had to go in for early meetings or hail a cab back home late at night. Looking back, however, this trade-off worked well because it also allowed me to save a lot of money and be part of the Park Slope transformation. I've since moved from Park Slope, which is now out of reach for many who aspire to live outside of Manhattan; "Life After Brooklyn" is a reality many city dwellers face.
A smart way to increase your own chances of finding these up-an-coming neighborhoods is to leverage apartment-finding services, and then stay firm on your budget.
Apartment finding services are in the business of helping the renter. They understand that going at the apartment search alone can be both a frustrating and time-consuming task. They know that spending time on Craigslist, or other online apartment search sites, can take hours and days. Given that these services have direct relationships with landlords and owners, their listings should be reliable as they take on the arduous task of communicating with potential landlords. Even if you have the help of a friend or family member who is familiar with city, securing an apartment is difficult. As a result, these apartment-finding services' are designed to help save you time and give you peace of mind - priceless.
And, you can use these apartment finding services to help you find these up-and-coming neighborhoods, and save big money on rent. Let's look at the service offerings in a few cities - Chicago, New York, and Washington D.C. - from the list of the best cities and Neighborhoods for Millennials, the generation that often flocks to big cites:
Chicago Apartment Finders (Chicago) - You can search online for inventory or call their offices to speak with someone about the properties. They also have physical locations within various neighborhoods all over the city. These locations provide the renter with the option of sitting down with a leasing agent to discuss their desires and even go through a budget if needed. As a bonus, if you cannot make an in-person visit, they have a point-person that can provide a virtual tour of their apartments for a non-refundable fee $300. When you call, you can ask questions related to various neighborhoods and they are upfront on how they get compensated by the landlord. www.chicagoapartmentfinders.com
Urban Compass (New York City) - The sleek nature of their site and app makes for an easy apartment search experience. When you find apartments that strike your fancy, you can easily see the broker assigned to the property. These brokers will already some preliminary information on you based on your profile, but will also ask you about your preferences and why you like a specific apartment listing. Communicating via email and intra-app is very appealing for the working professional or tech-savvy apartment seeker who needs quick responses or wants to secure an apartment sooner than later.
Urban Igloo (Washington D.C.) - In addition to helping renters find apartments in Washington D.C., the service helps renters look for apartments in Maryland and Virginia. After initially filling out a profile online, the service sends an automated (and customized email) that automatically connects you with a broker who can help you with the search. If you are unfamiliar with the neighborhoods, these brokers can also direct you to local websites and blogs that can be useful in your search. Since this service works to serve the needs of the renter, be sure to ask the broker if he or she has any special relationships with condo owners or landlords where he/she can negotiate on your behalf. www.urbanigloo.com
The best way to effectively utilize these services for finding an emerging neighborhood is to be very clear on budget. The first question that leasing agents and brokers will ask you is - what is your budget? While it may be tempting to budget 30% of your gross income, this rule of thumb is an outdated framework that emerged to assess affordability, not willingness to pay. An alternative approach is to strive for a lower housing target such as 20% of your gross income. While this number can too seem arbitrary, it is low enough to give you financial options regardless of income. There are plenty of case studies of people who allocate 20% of their income toward housing (even in the Bay area), and still enjoy a quality of life and the assurance that they are saving for their future.
Once you tell these services what you'd like to spend, mention that you're willing to live in an emerging neighborhood. If these services cannot tell you what neighborhoods are emerging and provide details on their amenities and restaurants, public transportation options, and which blocks are better than others, then ask for a different agent at their office. If they do not return your calls, run quickly.
So, be smart and find a housing option in an emerging neighborhood to effectively save money and have a better quality of life over the long-run.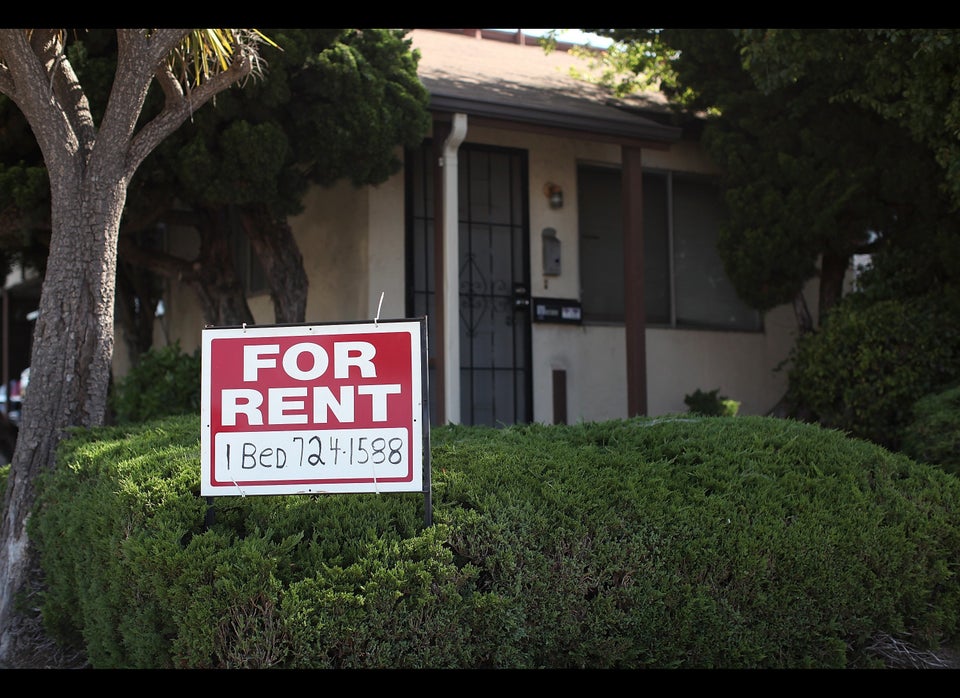 8 Ways To Save On Rent
Related