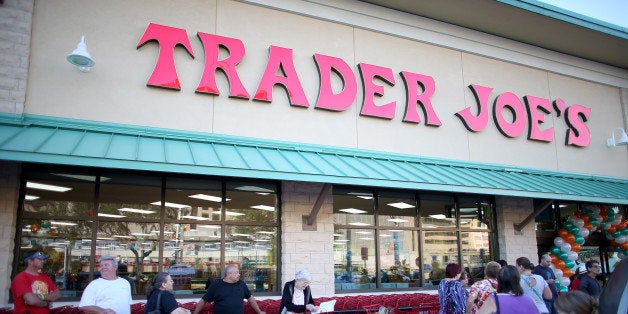 Whether you're new to Trader Joe's or an old pro, these smart shopping strategies will save you even more money on their already low-priced wares.
#1: Try anything (and everything)You've passed Trader Joe's Thai Lime and Chili Cashews dozens of times, but have never worked up the courage to try them. Well, hesitate no longer. Team members will let you taste anything in the store, as long as you ask first.
And if you're hesitant to start opening bags, willy-nilly, don't worry. "If your Trader Joe's location has a counter set up in the back for free samples, always hit that up," says David Bakke, consumer expert at prominent personal finance blog Money Crashers. "It's a great way to get an actual taste of a product you've thought about buying or even one you might not have known about. After tasting its Cookie Butter, I now buy it all the time."
#2: Use it for all your special-diet needsFor folks with allergies, intolerances, and other eating restrictions, TJ's is a shopper's paradise. Many of their products are tailored to those with special diets, and they state flat-out that there are zero artificial flavors, preservatives, synthetic colors, or MSG in their house-brand foods. As an added bonus, their website carries a full rundown of their vegan, kosher, and gluten-free goods, so you can create a shopping list before you go.
#3: Embrace that return policyMuch like the beloved Costco, Trader Joe's has a liberal return policy on all their goods. If customers find something—anything—not to their liking, whether it's damaged, gone bad, or simply not to their taste, they can return it at any time, no questions asked. Bloggers say it even extends to plants. Just make sure to keep your receipt.
#4: Pack your manufacturer's couponsThe kind-of-not-really bad news first: Trader Joe's never has any sales, ever. "'Sale' is a four-letter word to us," they say. "We have low prices, every day. NO coupons. NO membership cards. NO discounts. NO glitzy promotions or couponing wars at our stores. We offer the best everyday values, every day."
The really good news: "While Trader Joe's doesn't offer much in the way of store coupons, the brands they work with have manufacturer coupons which you can use to save money," says Kendal Perez, savings expert at CouponSherpa.com. Coupon apps and websites (like Coupon Sherpa) will often list coupons available for items sold at TJ's, so be sure to check them before you head out.
#5: Try it for local products (but don't get too attached)Trader Joe's takes special care to source products locally, meaning there's a good chance your veggies and bread come from somewhere nearby. It also means that stock varies from state to state, but that you have a chance to try a rotation of new, responsibly acquired goods fairly frequently.
Sometimes, though, the item you've grown to love—local or national—may simply disappear, most likely because it's been discontinued. TJ's gives three reasons for this:
The product isn't selling. (R.I.P. Petits Palmiers. We hardly knew ye.)
The product might be seasonal, like summer produce or peppermint bark for Christmas.
The product's production price may have risen, making it difficult to stock at a premium.
#6: Search for TJ-friendly blogs, cookbooks, and moreIf you're looking for an official Trader Joe's account on Facebook or Twitter, don't bother. You won't find it. The store has no official social media presence, preferring to let word-of-mouth work for itself.
However, there's a network of publishers, marketers, and plain ol' superfans who more than make up for the lack. They've built blogs like Club Trader Joe's and What's Good at Trader Joe's, and written entire cookbooks dedicated to TJ's array of foods.
Amanda Hibshman, a registered dietitian and blogger at The Fearless Flying Kitchen who uses Trader Joe's products in many of her recipes, explains the allure: "Trader Joe's has fun and unique items that my family loves," she says, "all at very reasonable prices. I like shopping there because I know that any products that are a part of the Trader Joe's brand won't contain potentially harmful ingredients."
#7: Shop for health- and environmentally-conscious goodsThough the science, environmental, and health concerns tied to Genetically Modified Organisms (GMOs) are under considerable debate, TJ's skirts the issue by avoiding GMOs entirely, claiming straight-up: "When you see our name on a label, you can be assured that the product contains NO genetically modified ingredients."
On the same note, they give substantial shelf space to organic goods, said to be easier on the earth and better for our bodies. Plus, their organics are uncommonly affordable. "Don't automatically skip the organic produce because you think it'll be too expensive," says Money Crashers' Bakke, "Oftentimes I buy organic fruits and vegetables at about the same cost as traditional produce from, say, Kroger or Publix."
#8: Look beyond Two- (or Three-) Buck ChuckWhen it comes to what to actually purchase at Trader Joe's, shopper opinions are as varied as their income levels, regions, and family situations. However, there seems to be a consensus on a few things:
The store is excellent and affordable for little luxuries, like chocolate and cheese.
Party foods, like dips, crackers, cookies, and candies are generally great buys.
Their selection of wines is top-notch.
In regard to that last point, many customers proudly profess their love for TJ's house brand, Charles Shaw, a.k.a. Two (or Three) Buck Chuck. However, according Uncorked Ventures proprietor Mark Aselstine, "TJ's does a great job at buying wine that's been meant for a more expensive winery or wine program and labeling it themselves. As an example, 2 to 3 years ago they had a Napa Valley Sauvignon Blanc for $6 that was literally the exact same wine that a name winery was selling for $25. If you're willing to do a bit of research—sometimes as easy as looking at the back of the bottle to see what winery actually made the wine! —TJ's offers some great deals."
Related
Before You Go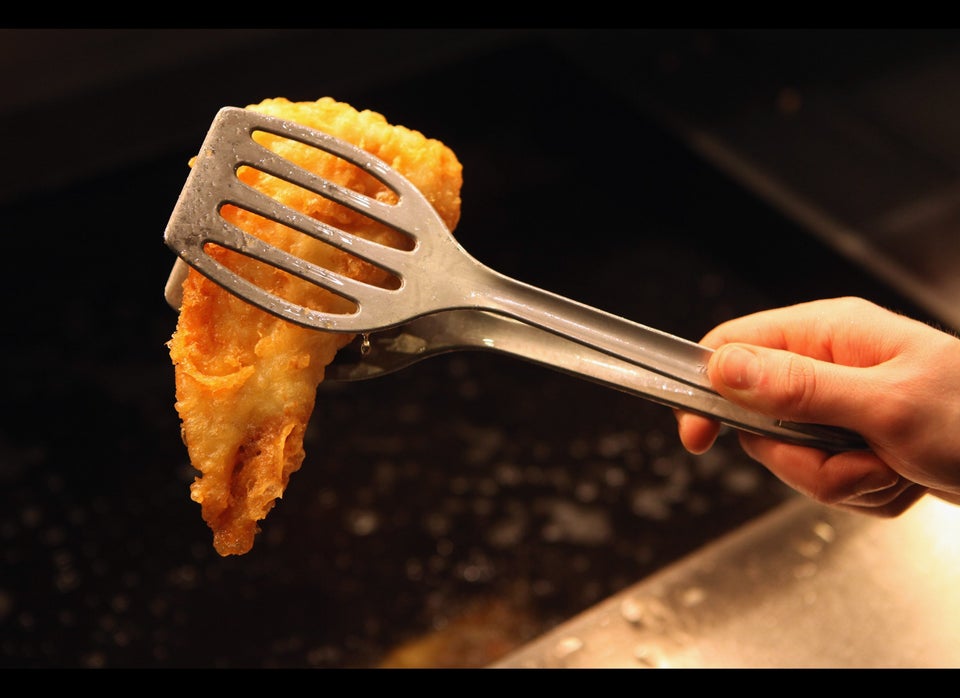 Five Things You Should Never Eat (And What To Eat Instead)