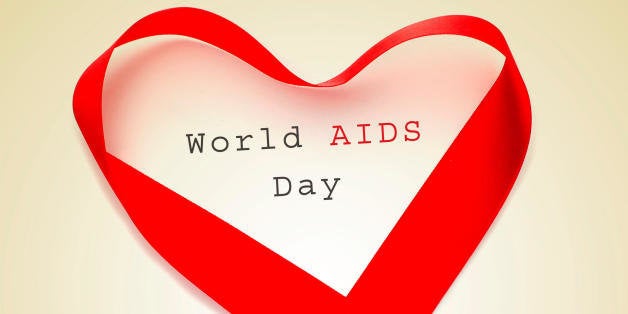 I love life. I love to visit new places and to make new friends. I love to dance. And oh, I love good food. Most of all, I adore my children -- two boys who add so much meaning and purpose to my life. Walking them to school, making them food, sitting to watch them eat, or just cuddling with them on a couch are moments that mean the life to me.
Perhaps that love for life and for my children might explain why I was so afraid to die after I tested positive for HIV 12 years ago. It is why I felt so crushed when Earl -- my first-born son - also tested positive for the virus. Later, I made a decision that I would live. For myself and for Earl.
But the odds were stacked against us. It was 2002. Treatment for HIV was gaining prominence. But it cost thousands of dollars and for an unemployed single mother, there was no way to buy the treatment. At the time, to put food on the table for me and my son was itself a struggle.
With no treatment for HIV, surviving a week looked like experiencing a series of miracles -one each morning when you woke up to find yourself alive. I saw friends die from AIDS-related illnesses. I saw others commit suicide because they didn't want to end up bedridden. Without treatment, the virus was winning. Opportunistic infections -- from frequent diarrhea to persistent tuberculosis -- were part of our lives. With these illnesses, most of us lost a lot of weight and hope, which made us easy targets for stigma and ridicule. The media heightened the alarm with doomsday scenarios. I remember sitting with my son on the balcony of our tiny apartment in Nairobi wondering who between us would go first.
Today, I shudder to remember those days. Yet those trying times are also testimony to the depth of the human compassion, when the world came together to deliver treatment to millions of people around the world who could not afford it. People like me -- and my son. Last week, UNAIDS announced that close to 16 million people are accessing antiretroviral therapy. This is up from less than 700,000 -- almost all of them from outside Africa -- in 2000.
However, that progress has not been felt among marginalized populations who continue to get infected with the virus at unacceptable rates. These are men who have sex with men, sex workers, transgender people and people who inject drugs. In Kenya, where I live, and in sub-Saharan Africa, it is young women and girls. In the hardest-hit countries, girls account for more than 80 percent of all new HIV infections among adolescents. Seven thousand teenaged girls and young women aged 15-24 will be infected with HIV this week. This is deplorable.
I got infected with HIV before I was 24. The factors that predisposed me to HIV then are still with us; in fact, they seem to have escalated. Gender discrimination, violence, sexual abuse and limited opportunities for young women and girls continue to kill many.
Seven years ago, a group of young women and girls started meeting in my apartment where we began to explore how we could form a movement to challenge discrimination and isolation suffered by this group. Even health services meant to provide women treatment to prevent them from infecting their babies with HIV, young women were utterly marginalized. They had to deal with two issues that society regarded as tragedies. First was the pregnancy, which in itself stigmatizes girls. Then HIV. Double stigma. We called the movement Lean on Me. Though we are still battling on, there is still much that remains unaccomplished. Movements that support young women have in the past not received much support. Meantime, the epidemic rages on in this group.
But change is possible. The transformative benefits of HIV treatment have meant that people living with HIV are living longer, healthier lives. Fear has ebbed. Many of my friends are still around. Earl and I are growing strong. He used to pester me for a sibling, but I knew I had to plan, and to be careful. And with availability of treatment to prevent mothers from passing HIV to their babies, Earl's sibling needed not be HIV positive. In 2013, I got pregnant. Earl was my treatment support partner, reminding me to take my drugs to prevent infecting the baby. When Emmanuel -- my second son -- came last year, he was free from the virus and has stayed so. Our family of three is pressing on. We are happy and healthy despite the fact that Earl and I live with the virus. This is a story of progress that is repeated in many other places around the world.
We are encouraged to see global health partners such as the Global Fund, PEPFAR, UNAIDS, and UNICEF are creating new initiatives that specifically focus on young women and girls. If we are to end this epidemic, young women and girls have to be at the center of the response to HIV in Africa. That is easier said than done because issues that marginalize girls are often interwoven in the cultural fabric. Yet I have faith in humanity and in the human compassion that changed my life, my sons' lives and the lives of millions of other people by supporting access to HIV treatment. That love that saved millions of us is needed now more than ever to save young women and girls -- a group that has been left far, far behind.
Calling all HuffPost superfans!
Sign up for membership to become a founding member and help shape HuffPost's next chapter