I'm not a bad guy -- honest.
But yes, when I downloaded a screen-recording app on my personal smartphone last week, the first thing I thought was, "Hmm, I wonder if I can save Snapchat videos forever with this thing?"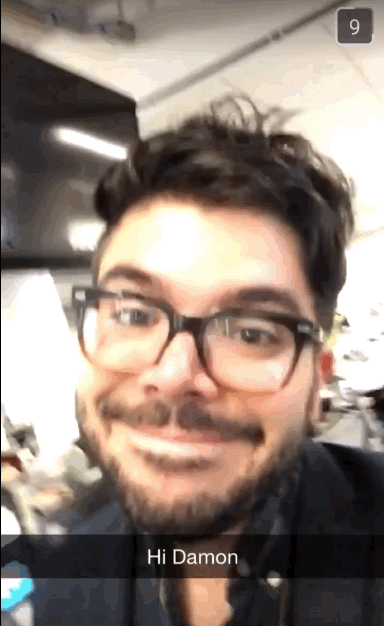 We can see here a Snapchat video message sent to me by my colleague Alexander Kaufman. (I've transformed it into an animated GIF so that we can relive the memory without sound for the rest of our lives.)
Snapchat wants you to pay to replay messages like this on its platform. Even then, you can only replay messages once, which makes a certain amount of sense -- Snapchat is of the moment, a deliverer of your friends' funny candid thoughts, photos and videos specifically greased down to go in one ear and out the other.
Still, sometimes you get something so good that you want to just save it forever. Here's how you can do that without spending any money.
First, download AZ Screen Recorder - No Root from the official Google Play Store. As its name suggests, you don't need to do anything weird to your phone for it to work: Just download the app and you're set.
Open the app, start recording, then open Snapchat.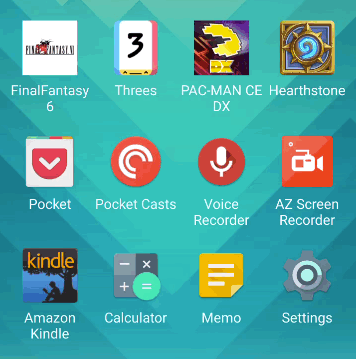 AZ Screen Recorder will be recording everything on your screen, so simply open the Snapchat message you want to hold onto forever. When you're done viewing it, drag down from the top of your screen and stop recording.
From there, you'll have a shareable video file. Your friends won't know you recorded the footage. You can put it onto your computer, cut it down or do whatever you want with it. (For a $3 in-app purchase, you'll be able to trim your video files within AZ Screen Recorder itself.)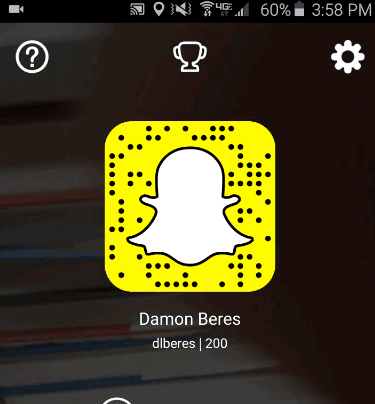 It might seem a little silly to go through the effort just to record Snapchat videos. And honestly, it's kind of a sketchy thing to do to someone. So, take this as a reminder that you should be pretty darn careful about anything you send on your phone, especially to your pesky Android friends: It's probably a lot less secure or "private" than you think.
(Apple has for years disallowed screen recording apps over security concerns, so you can rest a bit easier when it comes to your iPhone-wielding friends.)
Snapchat did not respond to a request from The Huffington Post regarding apps like AZ Screen Recorder.
Related
Popular in the Community