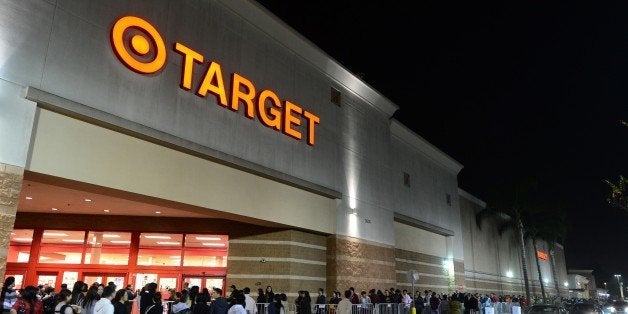 For Patricia Stumpff, planning Thanksgiving dinner has been a nightmare in recent years. Last year, she had her family meal the Sunday before the holiday. The year before, they ate at 10 p.m. on Thanksgiving Day. Stumpff, who works at Target, has had a hard time squeezing in a few hours for family when her daughter, who also has a job in retail, has to show up for work on Thanksgiving.
"I have been angry about the whole creep of Black Friday into Thursday for a number of years," Stumpff, 61, said. "I decided that if I was having that many problems with getting the family together for Thanksgiving dinner, that other people were, too, and we needed to try to stop this."
Like others who have expressed outrage over stores' Black Friday (or Thursday) plans, Stumpff said she's concerned about what the retail creep is doing to both workers and shoppers.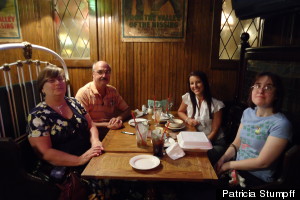 Patricia Stumpff and her family.
"All my life I felt like I needed a balance between work and family time and work would win out a lot," Stumpff said. "These are holidays that we should stay home with family, and the rest of the year the companies can win out."
For its part, Target says stores are opening at 8 p.m. next Thursday, an hour earlier than they opened on Thanksgiving last year, in response to customer demand. Target spokeswoman Molly Snyder said the company considers workers' preferences when making Thanksgiving schedules. Stumpff, who is a six-year veteran of Target, got the holiday off this year, but she sympathizes with her colleagues who weren't so lucky.
"Last year we saw the benefit of opening earlier with many families coming out to shop and record crowds across the country," Snyder wrote in an email. "We respect the right of all of our team members and guests to express their opinions."
Target isn't alone in pushing its Black Friday deals earlier and earlier. Walmart, Kmart, Best Buy and others are also holding their Black Friday sales on Thursday this year as they aim to get customers in the door.
Clarification: An earlier version of this story described Change.org as a left-leaning website. While the site has a history of providing space for progressive causes, it maintains an open platform for users.
Related
Before You Go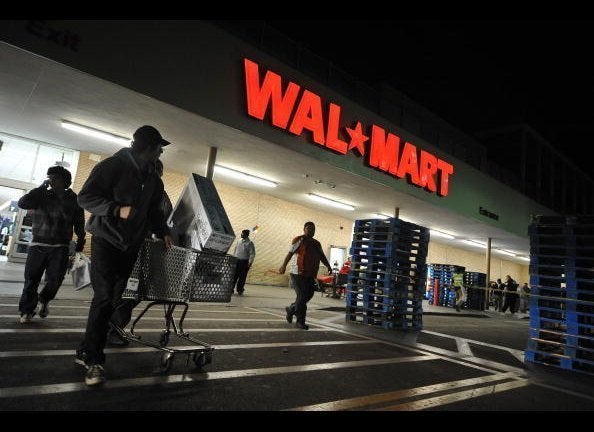 Thanksgiving 2013 Store Hours
Popular in the Community