A series of advertisements have garnered recognition for highlighting the negative effects of child abuse.
Y&R Mexico, the advertising agency behind the campaign, offered a dark glimpse into the repetitive cycle of abuse by depicting young children becoming turning into the abusers they once feared.
The ads highlight images of the abuse occurring in a kitchen, living room and bedroom, while the data and charity information can be seen in the top right right corner.
Of those committing some form of child abuse, about 54 percent are women, while 45 percent are men. In addition, the majority of child abuse victims (44.8 percent) are white, according to the New York State Child Advocacy Resource and Consultation Center.
However, data regarding the number of abused children who grow up to be abusive adults can vary from the statistic showcased in the advertisements.
What do you think of the ads? Share your thoughts in the comments section below.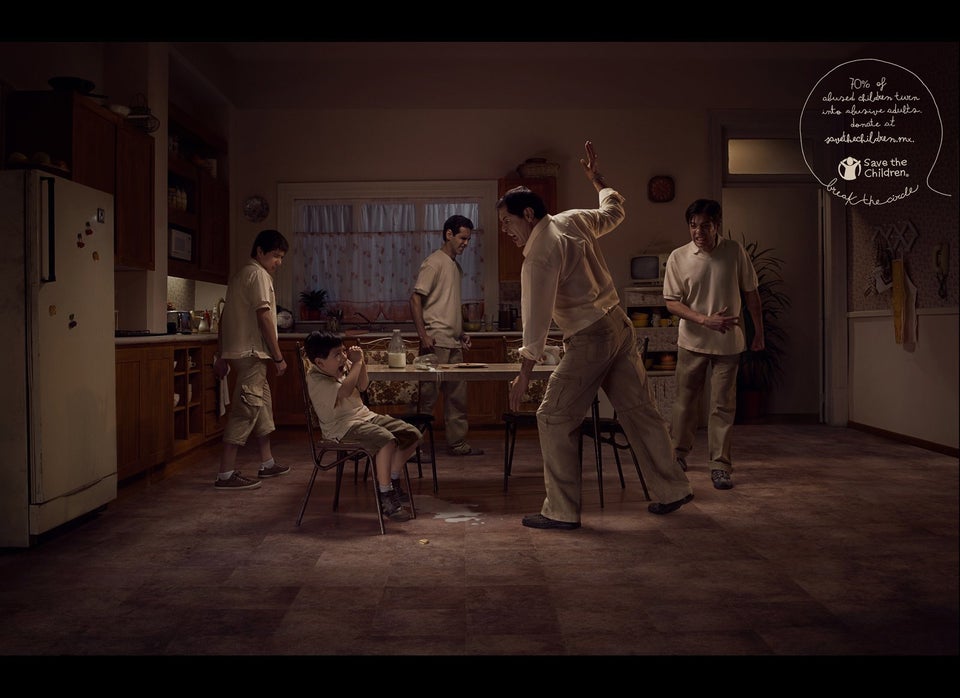 Award-Winning Ads Combat Child Abuse