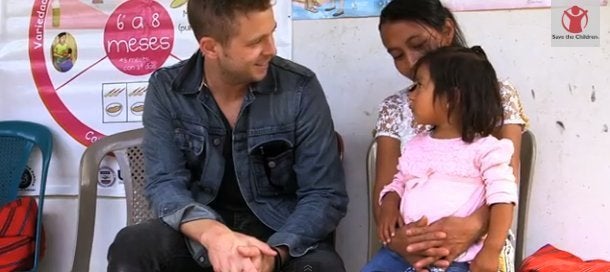 This post is part of the Global Mom Relay. Every time you share this blog, $5 will go to women and girls around the world. Scroll to the bottom to find out more.
I'd just come off a 20-hour journey from Vietnam, so what was I doing surrounded by screaming tweens at a boy band concert? Being a mom, of course.
It was for the love of my 11-year-old, Molly, that I counted myself among the throngs watching One Direction at Connecticut's Mohegan Sun Arena a few months back. I'm pretty sure it was one of the best days of Molly's life. It was a pretty good one for me, too.
Seeing my daughter so happy, jumping up and down and singing along to every single word, well, it was a blast. I let Molly's euphoria, the full-volume tunes and the whole scene wash over me and my jet lag.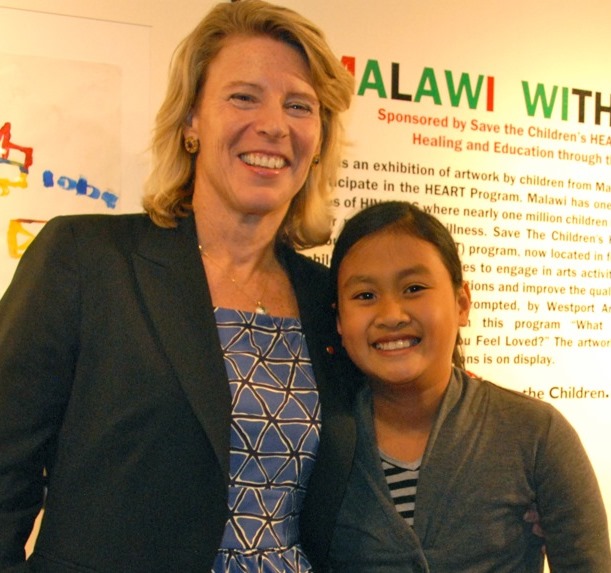 Flash forward to two weeks ago. Molly started losing her usual pep that, together with her iPod, usually keeps her bouncing around the house. Suddenly it hurt to sing along to those same One Direction tunes, and her ear hurt, too. So I took her to the pediatrician, and sure enough, she had strep throat and an ear infection.
We picked up antibiotics at a pharmacy five minutes away and Molly sank into her bed to rest. I stored the drugs in the fridge and told her she'd be better soon. Molly's my third child, and believe me, I've been through this many times before. So I wasn't worried, although it's never easy to see your child feeling bad.
For me, these moments are almost mundane, but as I recently saw in Vietnam and many of the countries where I travel for my work for Save the Children, such moments can be life-altering for so many moms. When there's no health worker nearby, no medicine readily available, or even a refrigerator to store it if necessary -- well, life is very different.
If my Vietnamese adopted daughter Molly wasn't living in the United States -- where all this is within easy reach -- her recent infection very well could have turned deadly.
In countless communities around the world, many moms have either lost a child or know someone who has. The hopeful news is that today, even where doctors are far too scarce and hospitals are too far away, we can reach the children whose lives depend on very basic care.
Often that means training local community members to prevent, diagnose and treat leading killers like pneumonia, diarrhea and malaria. One such frontline health worker is Chisomo in Malawi, who is featured in a special edition music video we created for the song "Feel Again."
It's the hit single from another band with "One" in it -- OneRepublic. They took recordings of children's heartbeats in remote villages to inspire "Feel Again," and then pledged their proceeds to benefit Save the Children's Every Beat Matters campaign for child survival.
Music and very basic health care have something important in common. They both help kids feel again, as Molly can attest. She's back bouncing around the house now. I'm often not sure if she's talking to me or if she's singing along to her iPod. But I know one thing, she is a happy and beautiful child, and her joy makes me feel again, too.
Check out the kids in this music video, and see how they make you feel!
Each time you share this Global Mom Relay piece on Facebook, Twitter, or Email, or donate $5 or more through clicking on the above graphic, a $5 donation (up to $62,500 per week or $125,000 every two weeks) will be donated by Johnson & Johnson and the Bill & Melinda Gates Foundation to the Mobile Alliance for Maternal Health(MAMA). Join us by sharing it forward and unlock the potential for women and children around the globe. For more information, visitwww.unfoundation.org/globalmomrelay. The United Nations Foundation, Johnson & Johnson, BabyCenter, The Huffington Post, and the Bill & Melinda Gates Foundation created the Global Mom Relay, a first-of-its-kind virtual relay with a goal of improving the lives of women and children around the globe.
Related