Lizzy Caplan and Alison Brie seem to be just as obsessed with weddings as we are.
The romantic comedy, which was screened earlier this year at Sundance and is written and inspired by the work of graphic novelist Jeffrey Brown, examines two sisters' polar opposite views on marriage.
I read the script, and fell in love with its honesty and humor. And then I met with the writer/director Michael Mohan and he didn't annoy me...that was pretty much it. It's a really good movie...if you like films like 'Reality Bites' and 'Singles' and are mad that people don't make movies like that so much anymore..then this one is for you!
She also revealed her thoughts on her new co-star Alison Brie of "The Five-Year Engagement": "She has the body of a goat, but the head of princess. And she smells like flowers the day before they go bad. And she's a genius actress and a wonderful human."
If "Save the Date" is as wonderfully quirky as Caplan's interview and this trailer suggests, we're on board. The fim is set to hit theatres Dec. 14.
Click through the slideshow to see photos of other movies inspired by graphic novels.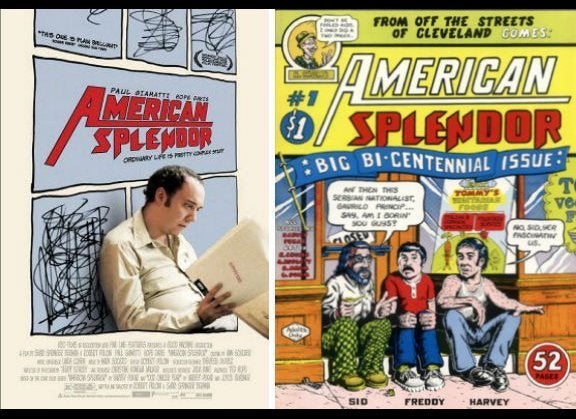 Graphic Novels And Their Film Adaptations