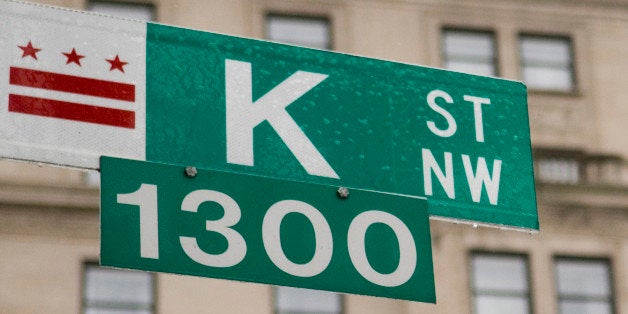 K Street has taken to the courts, insisting that somewhere in the Constitution it reads that lobbyists have a right to serve on government-established advisory committees that provide consultation to government agencies. After fighting this issue for four years, it looks like the Office of Management and Budget (OMB) is about to surrender to the lobbyists.
On June 18, 2010, in a move that had once again left the lobbying profession fuming, President Obama asked federal agencies to remove all registered lobbyists from federal advisory committees. Every federal agency complied with the request.
There were 915 such advisory committees in existence with about 60,000 members, each of which is created and accountable to the specific agency they advise. As such, there was no central database of how many registered lobbyists served on these committees, but the number was substantial. Among the 16 Industry Trade Advisory Committees (ITAC) that give business a voice in U.S. trade policy, for example, the committees were staffed by 130 registered corporate lobbyists -- about a third of the total membership.
The ITAC lobbyists expelled from the committees filed suit Autor v. Pritzker. These included lobbyists from the retail, luggage, apparel, textiles and chemical manufacturing trade associations. A federal district court earlier ruled in Obama's favor, noting that serving on an advisory committee is a privilege, not a constitutional right. A federal appellate court in January remanded the case back to the district court for reconsideration.
OMB will issue a notice of revised guidance on banning lobbyists from advisory committees on August 12 -- which, in the end, reverses the lobbyist restriction. The new guidance proposes keeping the ban in place for lobbyists serving in an "individual capacity" -- in other words, as representing only themselves -- but ending the ban for lobbyists serving in a "representational capacity" -- in other words, as hired guns. The guidance takes effect immediately.
Many of the lobbyists have no particular expertise in the field other than what they learned when brought onboard by a company as a hired gun. More importantly, unlike any other members of advisory committees, registered lobbyists receive personal financial rewards for sitting on these committees. They can, and often do, tout their special access to government officials on their resumes to attract high-paying clients.
We all know that advisory committees, and American public policy generally, have been woefully inadequate without the genius of corporate lobbyists telling us what to do.
Besides, if corporate lobbyists cannot serve on advisory committees, they could lose a very profitable avenue for raising fees and soliciting clients. That, the lobbyists tell us, is unfair and unconstitutional.
Popular in the Community