Sway Calloway knows firsthand the life lessons kids receive while learning to play instruments.
Mastering the song flute, clarinet and alto saxophone fostered a love for music that he eventually turned into a career as one of the most well-known hip-hop journalists today. 
"What I learned from music is a lot about melody and that's how I communicate," the Oakland native told HuffPost, citing his interview strategy. "I learned a lot about rhythm and as I got older, I learned how to make that translate into social skills, how to communicate with people, how to talk to folks, when you talk to folks, when you jump out, when you interject."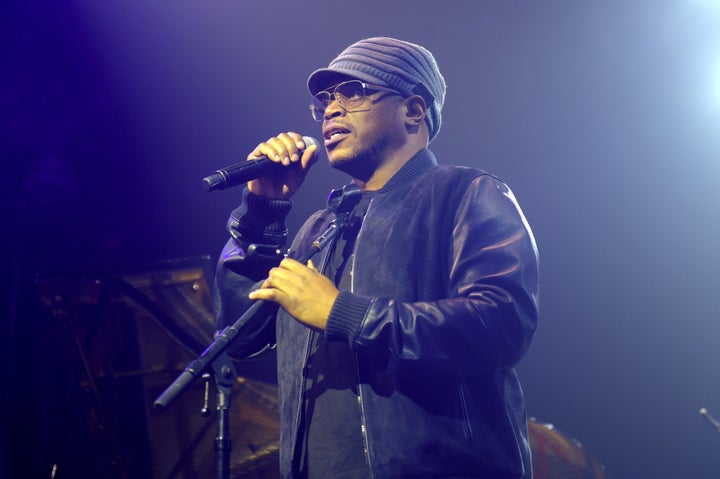 He may not professionally play an instrument today, but music education opened up doors for Calloway ― whose family was on public assistance when he was younger ― that he may not have found otherwise. Music programs in schools have been proven to keep students engaged in the classroom; improve early cognitive development, math and reading skills; develop critical thinking skills; and foster confidence among students, according to the National Association of Music Merchants.
But despite the lasting impact music education has on students, many children in low-income communities still don't have access to it. That's why Calloway and the board members and team behind VH1 Save The Music Foundation have been working to bring music programs to underserved schools. 
Since the nonprofit was founded in 1997, VH1 Save The Music Foundation has allotted grants to more than 2,000 public schools in 42 states, Washington, D.C., and Puerto Rico. These grants have benefited more than 2 million kids. Recently, students in Newark, New Jersey, and Berkeley and Jefferson Counties in West Virginia received $45,000 worth of musical equipment from the program. 
Chiho Feindler, senior director of programs and policy, said the foundation has not only benefitted students and their communities by bringing marching bands and orchestras to their cities, but also by improving graduation rates and reducing absenteeism.
″[Rewards vary from] a student telling us that in his home life, it's just such a chaos that being able to play flute on his stoop for his young siblings just brings a peace into his home to better graduation rates to the student who's now interning to go to college studying music education," Feindler said. "Stuff like that and just ... giving them the reasons to thrive."
She added that the nonprofit is looking to give schools tech grants in the near future as well.
Calloway, who hosted VH1 Save The Music Foundation's 20th Anniversary Gala in October, said that it's especially necessary for children today to have a creative outlet that they can lean on during times of trauma. 
"I think it's therapeutic for a lot of kids to learn how to play instruments and give you a chance to vent, give you a chance to release some of the dark energy that we're all surrounded by right now," he said. "I think music just allows another way to escape it or another way to process it."
"And a lot of times, we feel bad in a day and we put on our favorite music to make us feel better. And so imagine if you're somebody who can make the music," he continued. "You and others feel better so it's just extremely gratifying. I think it helps our kids therapeutically, I think it helps our kids intellectually and not only that, it's fun to do."
Calling all HuffPost superfans!
Sign up for membership to become a founding member and help shape HuffPost's next chapter
BEFORE YOU GO
PHOTO GALLERY
MTV Video Music Awards Red Carpet