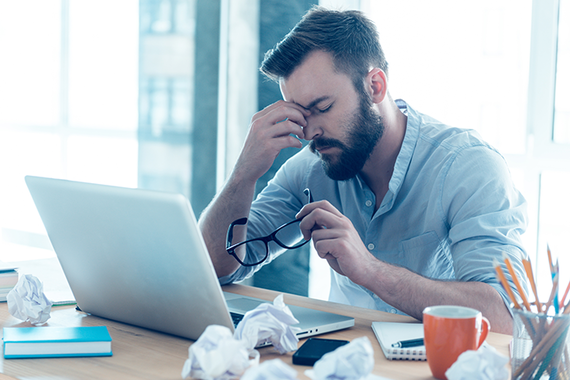 Redesigning Your Old Ecommerce Website
A common struggle for ecommerce owners is pinpointing the areas where their current ecommerce website is wasting their money. In the majority of our clients this boils down to their use of a legacy platform.
Like current ecommerce sites, legacy platforms come in all shapes and sizes. To immediately solve issues that crop up, many ecommerce companies tweak their platforms and create "band-aid" fixes. These fixes work in the short term, but as the underlying problem continues to grow, the repair no longer works. Eventually this has to stop or you'll bleed your company dry. Continuation of this ad-hoc style becomes less of a fix, and more of a poor business development strategy.
Let's take a look at a few reasons why your ecommerce website may be holding your business back, if re-platforming is a good choice for you, and how transitioning to a new platform could up your revenue.
Is your ecommerce platform stunting your growth?
The first and most important step in this process is determining if your current online store is indeed preventing your business from reaching its full potential. Here are few reasons saying goodbye to your legacy platform might be a good move:
Your business is scaling.
If your business is growing and get the feeling that your current platform won't be able to meet the future needs of your business, transferring platforms (or re-platforming) may be necessary.
How to recognize the problem: The needs of your ERP solution and / or accounting software have become too complex for your current platform to handle.
You're integrating with multiple channels
If you're trying to coordinate multichannel integration but are running into issues, it may be because your platform's older software doesn't comply with newer applications.
How to recognize the problem: You cannot program your platform to communicate with your logistics and fulfillment center efficiently.
Maintenance is becoming costly.
When your legacy site becomes a drain on your cash and other resources (think people and time), it's time to switch to a newer solution that isn't a black hole for resources.
How to recognize the problem: You're allocating too many programming hours and dollars toward a continuously buggy website.
Poor Key Performance Indicators
.
If your UX is lacking and your KPIs are low, the switch may be what you need to bump your numbers.
How to recognize the problem: You're seeing a rise in your cart abandonment rate because of poor UX.
Your security credentials are not up to date because your legacy platform cannot (or does not) comply with newer measures.
How to recognize the problem: You aren't sure if your website is not storing sensitive data that could be easily accessed or compromised because your payment verification process is outdated.
If you identified with any of the above points or have seen any of these red flags, it's probably time for you to consider making a complete platform switch.
How to make the switch
If you have decided that you are pouring resources into your "homegrown solution" and want to re-platform, there are a few things you should do before the actual switch.
List out your requirements.
List the good, the bad, and the ugly of your current ecommerce website. Evaluate what you're missing, and state the goals for your new solution.
Pick a new ecommerce platform.
Once you've determined what you want and need in a new website, your next step is to research your options. Finding the platform that works best for you is key, so don't skip this. This article is a great place to start (or for a shorter read, check out this Quora answer).
Don't forget about SEO.
The last step after you have chosen a platform is to map out your new SEO plan. You shouldn't lose your ranking just because you have re-platformed, and having a thorough plan will help ensure that it doesn't happen.
Ecommerce Site Re-Platforming
When you've finished preparing, it's time for the big switch. Since the changeover can be tedious and demanding, hiring an ecommerce development firm to assist with the two to six months of work ahead of you can be a great alternative to dedicating a large portion of your own internal resources to the task.
If you choose to hire a firm, outlining a strategy is a crucial. Making sure your business objectives, platform requirements, and time frame are understood by the firm before starting will eliminate confusion, as well as help the project stay on budget.
If you decide to update your platform on your own, still dedicate some time to creating a strategy that allows you to keep your objectives and budget in sight. Doing this will help create a smooth transition to your new and improved platform.
Prioritize your project
Finally, give your new platform your full attention during the transition. You cannot simply neglect your new platform or devote minimal attention to it and expect the new platform to fix all your problems. Become very involved. Learn it. Then, once you are familiar with the platform, if you need to delegate operations - go for it. After getting used to how your new website works, you should be able to feel and see a difference. To make sure you are seeing a ROI, be sure you're tracking the same ecommerce metrics you were before the new platform launch.
REAL LIFE. REAL NEWS. REAL VOICES.
Help us tell more of the stories that matter from voices that too often remain unheard.