If it wasn't enough to read about the scandalous, real-life stories from the "Saved By the Bell" set in Dustin Diamond's a.k.a. Screech's 2009 autobiography, now you'll get to see them re-enacted onscreen.
A TV movie based on Diamond's book "Behind the Bell" is in the works at Lifetime with the title "The Unauthorized 'Saved By The Bell' Story," according to BuzzFeed. Diamond's memoir recounted numerous controversial stories of his fellow cast members having sex and doing drugs with each other, however last year, the actor revealed that much of the book was fabricated. While talking to Oprah's "Where Are They Now" segment, Diamond said that the memoir was ghostwritten and many of the stories were exaggerated.
BuzzFeed reports that the Bayside High gang has already been cast in the TV movie, including actors from "Shameless," "Supernatural" and "Degrassi: The Next Generation." Check out the photo of the new cast below, courtesy of BuzzFeed.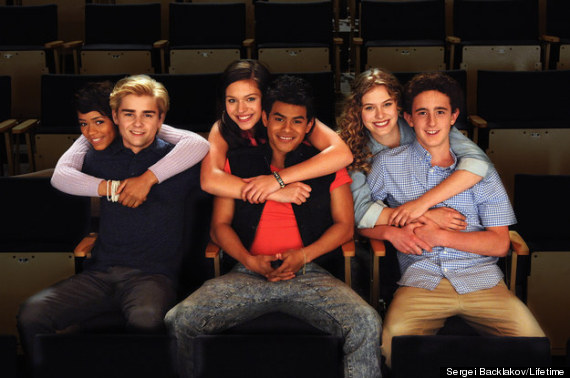 "The Unauthorized 'Saved By The Bell' Story" will premiere on Sept. 1 at 9 p.m. EDT on Lifetime.
BEFORE YOU GO
PHOTO GALLERY
TV Reunions We Want To See