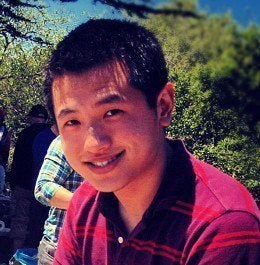 They say it's not addictive.
But every morning, David Chen and Shelly Robertson enter a $2 million jackpot. Unlike MegaMillions, they are not spending money to buy lottery tickets. Quite the opposite. They are using credits earned from saving money and paying down debt on SaveUp.com, a personal finance website that launched last fall with reward offers for saving money.
Gambling, it turns out -- the very thing that gets so many people into financial trouble -- may be what gets them out of it. At least five states have recently passed laws that allow credit unions and banks to run raffles to encourage saving. Several new websites, including SaveUp, are helping savers do it online.
"I like the idea of playing the lottery, but I know it's financially irresponsible to spend money doing it," said David Chen, 24, a software entrepreneur in San Francisco. "It is a win-win because you get points for doing something positive and it costs me, as a user, nothing."
"There is a $50 billion gambling industry in U.S. and there is clearly an attraction to that," said Tim Flacke, the executive director of Doorways to Dreams, a nonprofit organization that promotes innovative ways to help people to save. The organization, created by former Harvard Business School professor Peter Tufano, has worked to popularize the idea of prize-linked savings programs, including SaveUp's model, over the last few years.
"People have a latent sense that they would like to save, but other things compete" for their money," said Flacke. This "is giving people what they want with a sweetener that they like."
SaveUp CEO Priya Haji said getting out of debt and saving is so incremental that it can be hard for consumers to stay focused on long-term goals, like saving $30,000 for a house down payment or paying off high-interest credit cards. But "the small chance that something really big could happen, like [winning the] lotto, keeps you engaged," she said.
But given the gambling-like structure of these games, is there a danger? "There is no principal at risk," said Doorways to Dreams' Flacke. Perhaps the greatest danger is that savings accounts simply don't make money these days because banks typically pay less than 1 percent interest.
The SaveUp site works like this: You register your financial accounts -- credit cards, auto loans and bank accounts -- and it tracks your balances as you save and make payments on debt. Every $1 that is saved or used to pay down debt earns one credit; 10 credits are worth an entry for the jackpot or another game. Users also can earn credits for taking financial literacy classes online and completing quizzes.
Each person can spend 30 credits -- or three plays -- per day on the site's games, which include the $2 million monthly jackpot drawing, a weekly $500 drawing, and contests for electronics, cars and travel-related prizes.
The jackpot is designed like a state lottery, allowing players to pick six numbers or do a 'quick-pick.' David Chen said he came close to winning the pot, getting five of the six winning numbers in a recent drawing. That won him $1,000.
The prizes are sponsored by companies and financial institutions. There are targeted advertisements, such as ads for competing rates on a car loan, based on your account information. No one has won the $2 million jackpot yet, but some have won $1,000 and dozens have claimed the $500 weekly drawing.
Shelly Robertson, 35, and her husband live in Great Lakes, Ill., where both work for the Navy. With saving and paying down on $20,000 of credit card and auto loan debt, she earns from 1,200 to 1,500 credits a month on the site. That's enough for 120 to 150 plays for the jackpot and other games. She has already won $1,000.
"I have gambled before and it doesn't feel like gambling," Robertson said. "But it feels like you are being rewarded for paying off your debt."
Gambling rush or not, the site is working. Since it launched, more than $150 million has been deposited into savings accounts or paid off debt, Haji said.
In 2009, a program called Save to Win, launched in Michigan credit unions, encouraged more than 11,000 consumers to save almost $9 million in less than year. The program gave away nearly $140,000 in prizes to more than 500 savers.
Robertson said the composite view of her finances has helped her save money, too. After she could see her family's total spending, she said, "we are not as wasteful." The first thing to go was his and hers bank accounts. The Robertsons combined their checking accounts into one, which Shelly said has saved them at least $100 a month in fees, including service, transfer and bill pay fees.
For Chen, the SaveUp rewards are just an extension of how he runs his personal finances: He always makes his money work for him, whether it's saving or spending. For example, he said he does "90 percent" of his shopping through Amazon.com, using Amazon Prime for free shipping and his smartphone to do price comparisons when he sees something he likes in a store. To increase his rewards he uses a Citi Forward credit card, which offers 5 percent cash back on bookstore purchases (and that includes Amazon too).
When it comes to earning credits on SaveUp, he said, "I am going to keep playing until I win the $2 million! It's fun and it's really quick and it only takes two minutes."