In December 2016, more money was spent on vinyl than album downloads, according to the Entertainment Retailers Association. They announced that vinyl sales earned the industry $3.08 million US at week 48 of last year, where digital downloads took $2.7 Million. Deloitte predicts that in 2017, the record industry will see $1 billion in revenue, which is about 15 percent of all physical music sales, or 40 million vinyl records.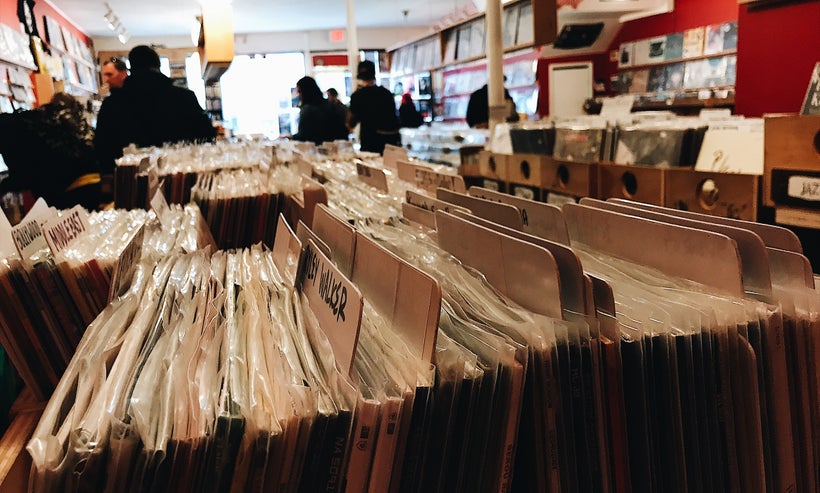 Of late it has become part of my evening routine to out on a record, just quietly enough so it doesn't wake up the baby, but loud enough to hear the feeling behind the music. I would put some headphones on, but I've left them at my office yet again. There's nothing quite like putting on a record from a local artist and letting the music flow through your home, right? What if the record that you purchased was really making a difference?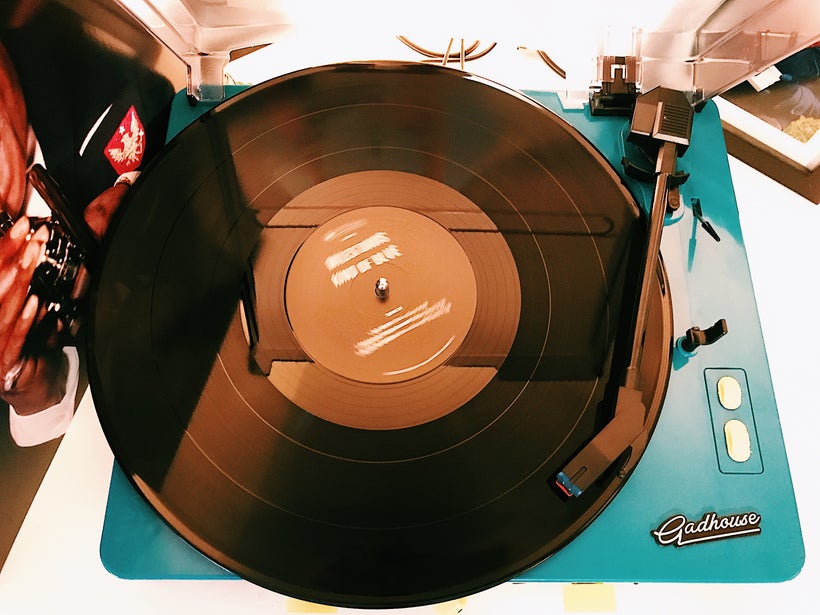 Vinyl For a Cause is a record label founded on the idea that music can be a driver for charitable good. "There's a huge community of vinyl lovers out there, and we've enjoyed the positive response we've gotten so far. What we're after is simple: to give the artists a platform other than concert ticket sales to raise money for charity. Vinyl For A Cause is about music and the community, and will always be dedicated to fulfilling that mission." - Charlie Greengoss, Co-Founder, Vinyl For a Cause.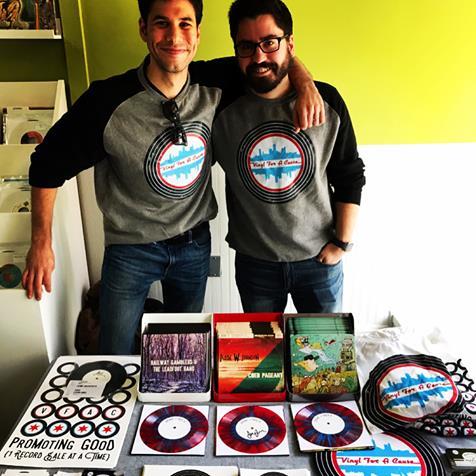 Charitable concerts aren't a new thing. I remember going to the Tsunami Relief concert in Wales, UK in early 2004, featuring Jools Holland, Stereophonics, Eric Clapton, and The Manic Street Preachers.
However, to embrace the resurgence in the love for records and nostalgic ownership of turntables, self-titled Chicago-based "Vinyl Junkies" Adam Victorn and Charlie Greengoss are using their passion for vinyl and charitable giving to really make a change for the good.

On exclusive pressings, two bands cover each other to have their versions on sides A&B of a 7 inch record, with large portions of the proceeds benefiting the charity of their choice.
"We were the kids in college who had record players and would spin vinyl ...we loved vinyl for our whole lives" says Adam. "We grew up in a household that was spinning records. I think that's the best way to hear music. You hear the flaws, the creeks, the cracks...you really get to hear the true musician."
For their promotional run of three records, they partnered with VH1's Save The Music Foundation. Since 1997 the foundation has partnered with over 2,000 public schools, giving 3 million children the tools they need to succeed. 50% of profits are going toward their philanthropic program and aim to give the bands more freedom to choose the charities that are important to them.

To be a part of this movement for the betterment of both the musical world and to help the many charities in VFAC's bright future, you can get your own copy of the short-run pressings from Chicago bands, including Railway Gamblers, The Leadfoot Band, Jesse W. Johnson, Coed Pageant, Indigosun, and The Heard, visit Vinyl For A Cause, but hurry, these pressings are a one-time deal. Once they're gone, they're gone.
"We always hoped to do something positive with our music. In the nature of [touring], you don't really make a lot in order to give too much. To actually be able to contribute to a good cause through a music project was really inspiring." - Kyle Liss - IndigoSun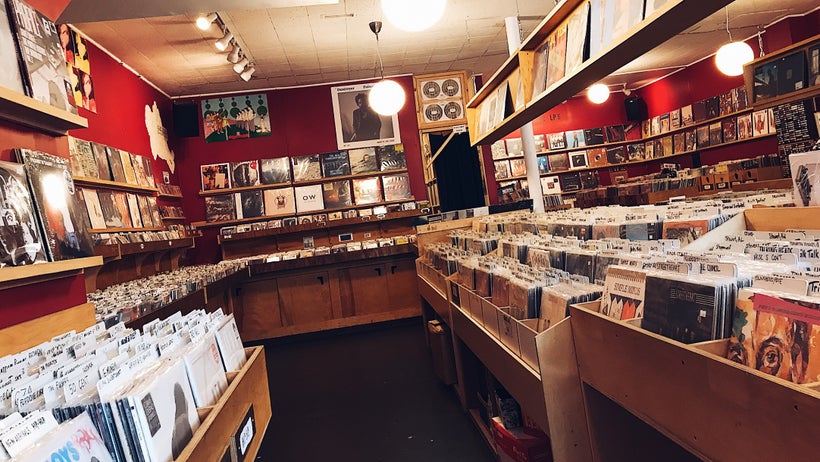 REAL LIFE. REAL NEWS. REAL VOICES.
Help us tell more of the stories that matter from voices that too often remain unheard.
This post was published on the now-closed HuffPost Contributor platform. Contributors control their own work and posted freely to our site. If you need to flag this entry as abusive,
send us an email
.