Beckham O'Neill knows that his 4-year-old little sister, Eliza, has a very bad disease that "clogs up her brain and makes her not learn very well." He knows that his family is doing everything they can to get medicine for her. What Beckham does not know is that without the medicine, her disease is terminal.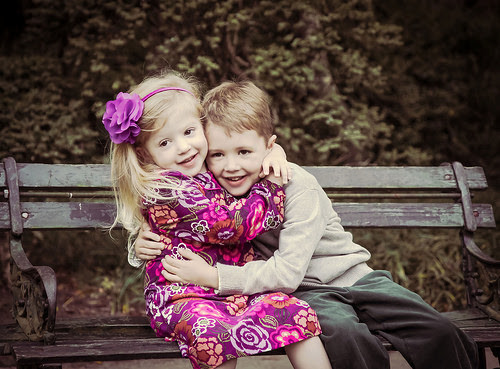 Eliza and Beckham O'Neill
But, it doesn't have to. There is a Gene Therapy trial that might take place at Nationwide Children's Hospital in Ohio at the end of this year that could save Eliza, as well as other children affected by Sanfilippo Syndrome. It will cost $2.5 million to fund that trial, so the O'Neills have sprung into action and are desperately fundraising.
Now, 7-year-old Beckham is asking for more contributions. "We really need you to help us get my sister the medicine quickly... I mean immediately," he begs in a new video his parents posted on YouTube.
Dad, Glenn, says that he and his wife, Cara, cry every time they replay Beckham's video. "And yet it is so hopeful and encouraging at the same time," he says.