Glenn and Cara O'Neill are determined to save their 4-year-old daughter's life, but they can't do it alone.
In the last two months, the O'Neills have raised $1 million to fund a clinical trial that could cure their daughter, Eliza, who was diagnosed with Sanfilippo Syndrome last year, a fatal disease. They've hosted several events -- dance-a-thons, golf tournaments, and more -- to fundraise, but most of the money that has been donated is the result of two videos the family made: One of mom and dad telling their story, and one that features Eliza's brother, Beckham, asking for help. Both went viral.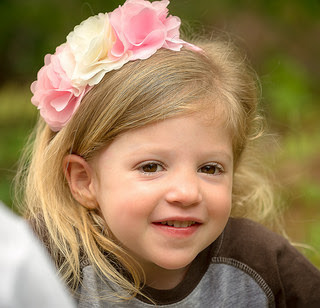 The family is incredibly thankful to the thousands of strangers to have donated to their GoFundMe page, but they're only halfway there. It will take $2 million to fund the trial that could take place this December at the Nationwide Children's Hospital in Ohio.
The O'Neills are not giving up. Now, they've produced another video that documents their journey so far -- from their adventure teaming up with a photographer to make videos for them, to the media coverage that followed. The clip ends with the message, "Eliza needs you."
In an email to The Huffington Post, dad reiterates how hopeful they are that they'll be able to save their daughter's life. "This is a story of hope, inspiration, determination, and ultimate triumph," Glenn wrote.