Habitat loss. Human-wildlife conflict. Illegal poaching. These are just a few of the issues facing threatened, endangered, or vulnerable species around the world -- whether it's sloth bears or tigers in India, gray wolves in the United States, rhinos in Sumatra, or elephants in Africa and India. As an organization focused on wildlife conservation, we've seen it firsthand since the mid-1990s when Wildlife SOS was established. Working to resolve issues using outside-the-box problem solving, we've established various types of programs and campaigns that we feel are most likely to succeed in addressing the problem.
Case in point: 20 years ago, the Taj Mahal had a problem right outside its walls that no one seemed to be talking about. As international and local tourists flocked to see this World Heritage site -- one of the most beautiful and revered monuments in the world -- they also saw an impoverished marginalized community called Kalandars trying to eke out a subsistence economy on the back of a cruel practice called "dancing bears." Many who visited the Taj left saddened by the animal suffering and the glaring poverty. But the "dancing bear" problem ran much deeper than was visible to the naked eye: What was happening outside the Taj and indeed across India was a major conservation challenge pushing the endangered sloth bear rapidly toward extinction.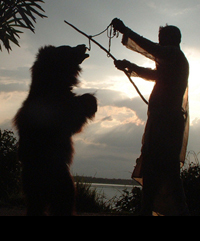 Effective law enforcement and policing are crucial components of any solution to such problems. But over the last 20 years, we've learned (the hard way) that law enforcement alone is never enough. Successfully solving wildlife conservation problems requires an approach that involves bringing all the stakeholders together -- e.g., the communities, governments, and NGOs -- to work the common ground.
Many attempts to end the dancing bear problem in India failed before Wildlife SOS got involved. Initially, the problem seemed insurmountable in that it involved minority communities, livelihoods, and the law. One failure stemmed from a belief that there was some sort of "cultural issue" with the Kalandar people -- that they "wanted" to dance bears for their livelihood -- and the solution was to simply imprison the offenders. This negative reinforcement approach did not effectively address the fundamental problem, and poisoned the debate as one of human welfare versus bears.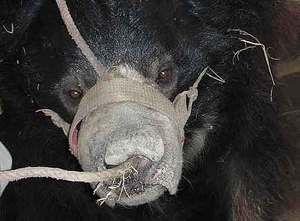 We saw a different explanation: the Kalandar people used sloth bears because they had been following a nomadic lifestyle for generations and their ancestors had taught them to earn a livelihood this way. They knew no other way of supporting their own community. Vilification and imprisonment would only have exacerbated the problem; the solution required creating financial security for the Kalandar people. Education and vocational training in a variety of trades and professions helped them forge new livelihoods, and effectively ended the dancing bear trade.
Today, visitors to the Taj Mahal are no longer confronted with disturbing images of poverty and animal cruelty. It's not because the Kalandar population has been rounded up and incarcerated or moved to another part of town. The problem was not simply swept under the rug. Instead, the problem was solved through thoughtful, non-biased analysis. As a result, sloth bears in India are no longer poached from the wild and forced into painful "dance" performances on the streets of India. Today they stand a much better chance of survival as a species.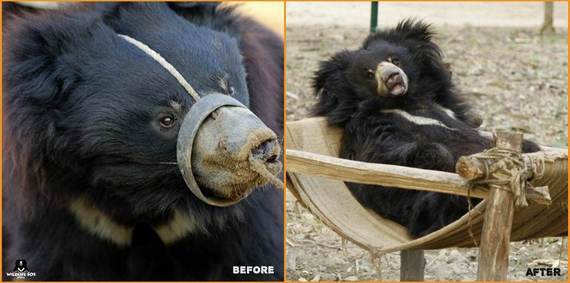 At the start of this piece, we mentioned several human-caused challenges facing wildlife around the planet. And though we realize a single approach will not work for each threatened or endangered species, we do know from experience that a holistic approach has far better odds of success than a punitive one. This worked in India for Wildlife SOS, it worked for the Kalandar community, and it worked for the sloth bears.
The main point is this: Unless we can effectively address the concerns of people impacted by our conservation measures, we will struggle to make serious and sustainable change.
Notes: To see a video on how we ended the dancing bear practice in India, click The Last Dance. To see a TED Talk on the topic, go here. To learn more about Wildlife SOS, visit us here.
Related
Popular in the Community