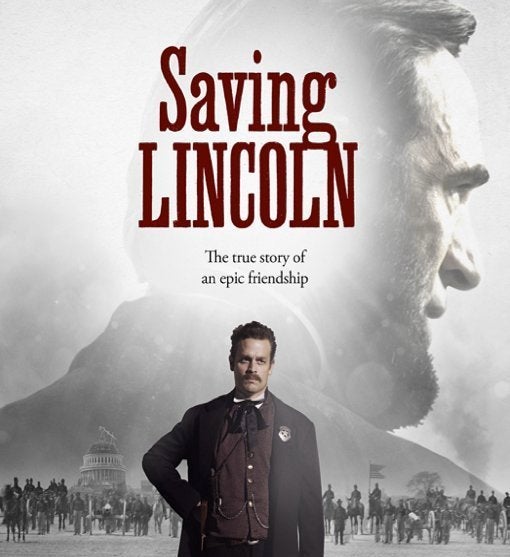 As we approach the Oscars with their coveted acknowledgement of the best in film, all bets are on Daniel Day-Lewis and Steven Spielberg's Lincoln to win the lion's share of top prizes. But as that big budget feature makes the rounds as top contender with both audiences and critics, another film based on our 16th president, Saving Lincoln, has been nurtured into life by a team of filmmakers who approached it with a unique vision and a desire to create a kind of film no one had ever seen before. It is now set to premiere in Los Angeles on February 12th... yes, the day of Lincoln's birthday.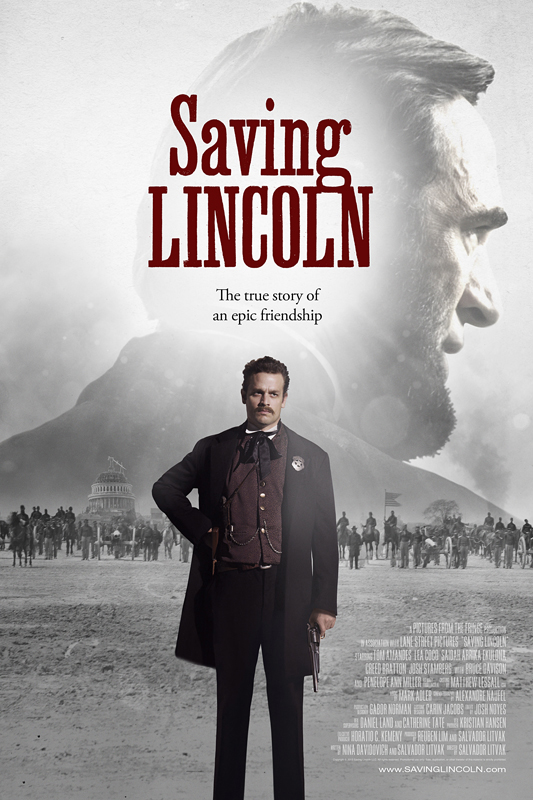 As a film lover and observer of many an artistic process, I found the technical and creative mission statement of this independent feature particularly intriguing. Given that my brother, Tom Amandes, was ultimately cast in the lead role, I was able to get just a bit of an inside look at the "little Lincoln" that was coming together simultaneous to the "big" one. The angle here isn't so much a David and Goliath story -- low budget indie set against the splashier, big budget take on the same character -- my fascination had more to do with the very unique vision the filmmaker had in terms of how he wanted to tell his tale, and, quite frankly, a curiosity as to whether or not he could pull it off.
Saving Lincoln is the brainchild of writer/director, Salvador Litvak, a native of Santiago, Chile, who came to the States at age five and went on to an impressive academic career: Harvard College, NYU Law School, and UCLA theater, film and television. With that sturdy foundational background and a love for film, he launched his professional career with a "Passover comedy" co-written with his wife, Nina Davidovich Litvak, When Do We Eat?, starring Michael Lerner and Lesley Ann Warren.
Always fascinated by the rich history and many untold stories of the Lincoln presidency, and more recently piqued by the treasure trove of photographic documentation of Lincoln's life and times, Litvak was inspired to bring those two elements together in a very unique piece of storytelling. Focused on one of the people closest to Lincoln -- his bodyguard, Ward Hill Lamon -- and using the actual vintage photographs taken in the 1800s, the Litvaks came up with a script that was ultimately shot entirely in front of green screens, then "dressed" into life later with selected vintage photographs as backgrounds.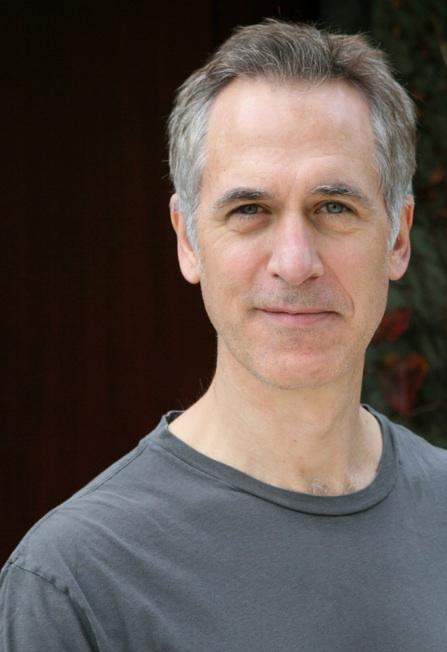 Of course, finding the right actor to play the iconic character was the paramount challenge; without that, the other elements were just so much technical wizardry. Upon meeting actor/director, Tom Amandes, they knew they had their Lincoln. Perhaps best known as the lovable but curmudgeonly Dr. Harold Abbott in the Warner Brothers/Greg Berlanti hit, Everwood, Tom has an impressive resume of both leading and character roles, with a particular skill for playing the historical depth and nuance of period pieces (his first major TV role was Eliot Ness in the 1993-1994 Paramount series, The Untouchables). It was his uncanny resemblance to Lincoln, as well as his innate sense of the depth and drama of the man, that won him the role. Of course, it didn't hurt that he's a "son of the Lincoln state" of Illinois!
Saving Lincoln is a unique look at Abraham Lincoln through the eyes of Ward Hill Lamon, his closest friend and protector throughout his time as Commander-in-Chief. As filmmakers, we were inspired by the depth of their friendship, and by Lamon's unique perspective on the unrelenting pressure Lincoln faced from the moment he was elected. We always admired Lincoln for his triumphs, but through Lamon we came to truly love Lincoln for his courage during the darkest hours of the war.

We were also inspired by our rich heritage of Civil War photography and its distinctive glass-plate look. During our research for the script, we discovered a trove of mesmerizing images in the Library of Congress, and imagined our scenes taking place within those locations. We realized we could use modern visual effects technology to create three-dimensional sets out of these historic images, and actually place our cast in the world Lincoln and Lamon occupied. The result is a new cinematic style we call CineCollage...

First, the performances were filmed on a green screen stage. Then we used high resolution, glass-plate photographs from the Library of Congress to create the 3D environments our characters inhabit. Sometimes we used a single image; sometimes we harvested photographic material from multiple sources and assembled the location. Over the course of the campaign we'll share more behind-the-scenes videos as well as scenes from the film.
While the film has not been publicly screened as of this writing, the trailer has been intriguing viewers online with its stylized, photographic look. It's both curious and compelling, and how successfully the "CineCollage" technique translates the story and transports viewers throughout a feature-length film will be its test. Artistically, it's a brilliant canvas and surely the boldness of the filmmakers in introducing a brand new way to present film narrative is to be welcomed and applauded. Offering the opportunity for audiences to view the wide range of vintage photographs which serve as backdrop for the action is, alone, well worth the price of admission. I will be fascinated to see how it all comes together...
Saving Lincoln premieres in Los Angeles on the very handpicked date of February 12th, Lincoln's birthday. It opens in its Los Angeles run on February 15th, then rolls out to other venues around the country. You can check their site or their Facebook page for dates and information. Until then, enjoy this trailer and its glimpse into the very unique Saving Lincoln:
Saving Lincoln poster and trailer by permission.
_________________________________________________________________________
REAL LIFE. REAL NEWS. REAL VOICES.
Help us tell more of the stories that matter from voices that too often remain unheard.