The situation for many young girls living in the Himalayan border region of Upper Dolpo, Nepal, is grim. They get no formal education, and those born with disabilities are believed to be "bad omens" and are literally discarded by their families and the community. One girl, Pema, couldn't walk, (probably afflicted with cerebral palsy or similar condition) and as a very young child was left outside to live with the yaks. I met Pema on a recent trip to India when I visited the orphanage she now lives in. Pema was rescued by a Tibetan Buddhist Monk named Lama Tenzin, who treks to isolated villages in what's known as the Tibetan Plateau to rescue girls and bring them to India where he provides a safe home and an education. Lama Tenzin found Pema living a life no child should endure, hoisted her into a basket which he placed on his back, and trekked back down the mountainous narrow path to a better life in India.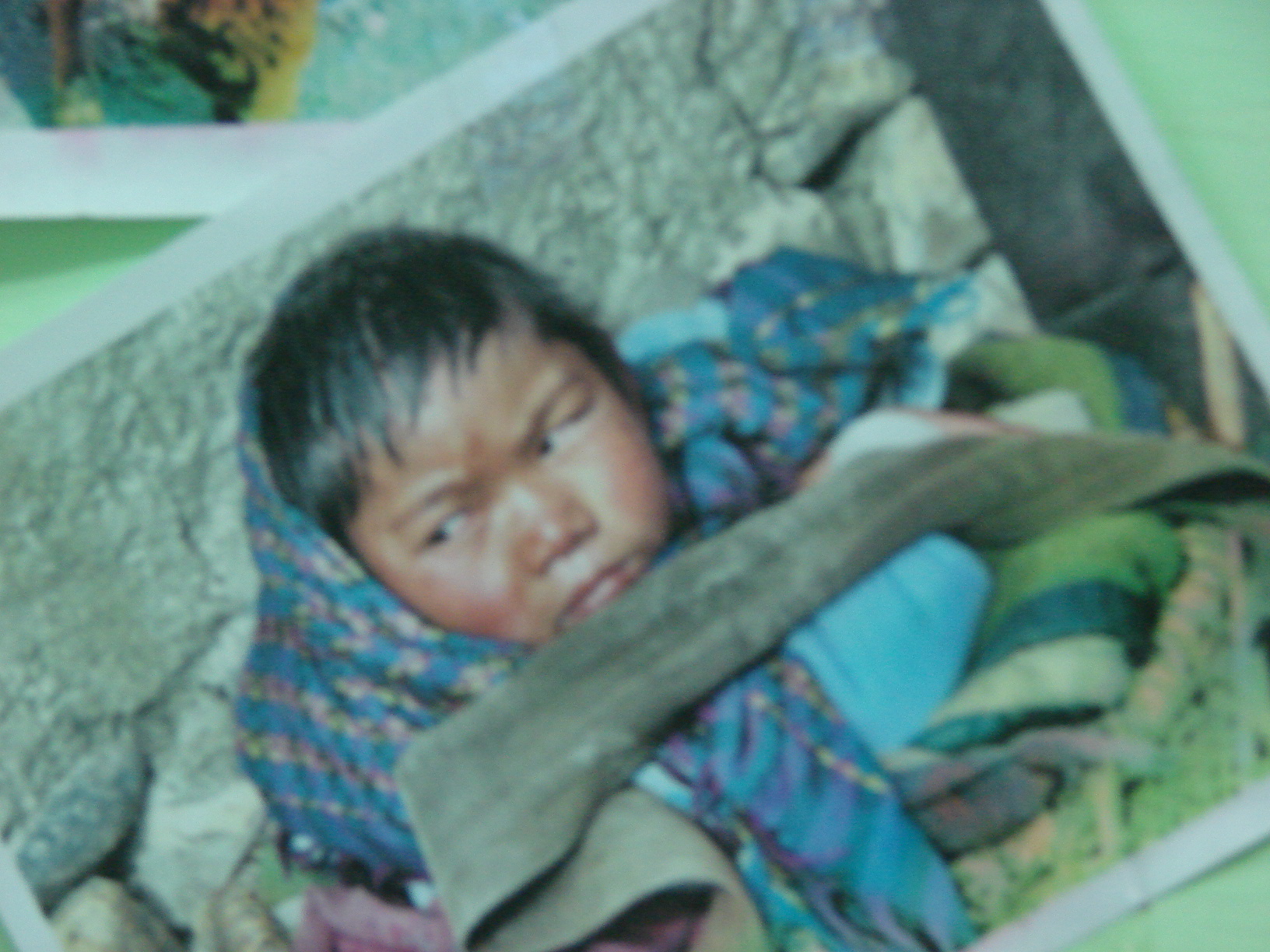 Here's how Pema looked when I met her at the orphanage.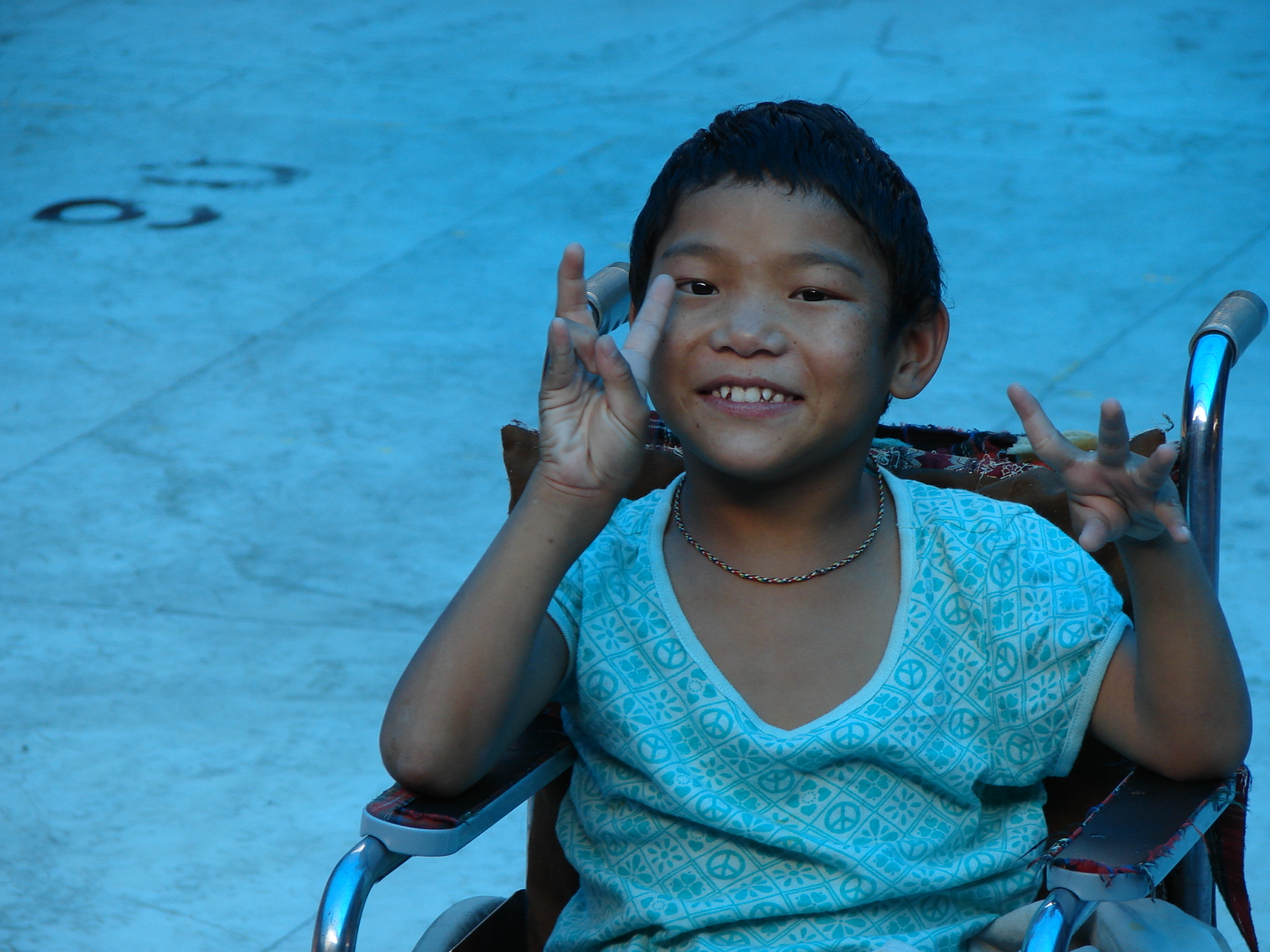 One of the Most Remote Areas on Earth Impacts Global Climate Change
Forgotten and discarded girls are are a common site in The Tibetan Plateau -- the highest inhabited region on the planet (around 15,000-17,000 feet in elevation) and so remote that it's not found on Google Maps, nor been visited by the United Nations or National Geographic. Ironically, this remote region has an enormous impact on the entire planet. The Tibetan Plateau is also known as the Third Pole, because together with the Arctic and Antarctic it contains one of the largest ice masses on Earth. Several major rivers converge there, including the Ganges, Mekong, Yangtze, and Yellow rivers. They supply drinking water and irrigation to roughly 1.5 billion people or about a third of the world's population.
There's a big glacial melt happening now at the Third Pole, according to a 2012 report from the National Research Council and this is said to impact changes both locally and globally. This thawing will release greenhouse gases into the atmosphere and significantly contribute to global climate change, the report said. Glacial melt will probably cause flooding and as the glaciers retreat there may be water shortages which will impact pastures, livestock, agriculture and humans living near the river basins, the report concluded.
Since the 1990s, more than 1 million Tibetan farmers and nomads had their pastures fenced and were resettled into compounds and subsidized urban housing projects by the Chinese government. "Since they no longer have access to farms they're now eating processed food wrapped in plastic!" said Jacqueline Miller, President of Partnerships for Change. "Nomads are forced to shift from being nature's guardians to having no livelihood at all. They are victims of exploitation by the Chinese who are recklessly mishandling the natural resources in Tibet and the Third Pole." The Venerable Thupten Ngodup, or Kuten La, a Buddhist monk/healer and State Oracle of Tibet spoke out on global warming during a U.S. visit and said that "The plateau that Tibet is on will cause changes and effect major parts of Asia, as well as other parts of the world."
What's Being Done and How You Can Help
Over the past 10 years, Lama Tenzin has rescued 21 girls. His organization CED House and its project G.I.F.T. (Girls Institute for Technology), offers an academic environment for disadvantaged and disabled girls from this Third Pole region. The rescued girls learn practical computer and business skills in a loving family environment. The first group of girls will be graduating from high school this year, making it the first time children from these remote border villages have ever received a formal education. Money is needed now for a helicopter to airlift children back to India who can't walk.
For more information: CED and GIFT Programs are funded by Partnerships For Change, a 501c3 San Francisco based NGO. Students For a Free Tibet Beth Greer, Super Natural Mom®, is author of the bestseller "Super Natural Home," endorsed by Deepak Chopra and Ralph Nader. She's former President of The Learning Annex, and an environmental health advocate who eliminated a sizable tumor in her chest without drugs or surgery. Beth is also an inspiring speaker and popular media guest having appeared on CNN, ABC and NBC. She designs Working Healthy corporate wellness programs and personalized in-home detox audits nationwide. www.BethGreer.com
Calling all HuffPost superfans!
Sign up for membership to become a founding member and help shape HuffPost's next chapter