Today is World Water Day. When I think about water, I wish the first thing that came to mind was slick yellow rain coats and water parks, but what I actually think of first is the lack of clean drinking water that is available around the world.
The facts are stark. Almost one billion people in our world lack access to clean drinking water and 42,000 die every week as a result. In addition, 80 percent of all sickness and disease in developing nations is caused by unsafe drinking water.
An international day to celebrate freshwater was recommended at the 1992 United Nations Conference on Environment and Development (UNCED). The United Nations General Assembly responded by designating March 22, 1993 as the first World Water Day. It is now held each year on March 22.
So, how do we end this epidemic? Why not consider getting your car washed? That may sound ironic, but Jim Dudley, owner of Sky Wash in Roswell, Georgia, is getting behind the clean water effort in a big way.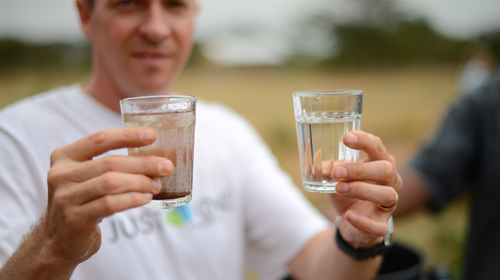 "We want our family and business to be different through our desire to live a more intentional life," said Dudley, "Water is essential to our business and one of the biggest needs in our world today, so it's obvious that we have a great platform for awareness and change."
Sky Wash is uniting a community of Georgia businesses and influencers during the week of World Water Day, March 21-28, to raise awareness of the global need for clean water by providing water filters to serve more than 65,000 people for 10 years in communities in Kenya and the Dominican Republic through its Wash Away Thirst campaign.
"A water filter means life," said Amy Churchill, founder of Just One: Africa. "These families' funds are so limited that they have to choose between education, food and medication. If they are able to have clean water, they are able to sustain quality of life because they don't have to choose."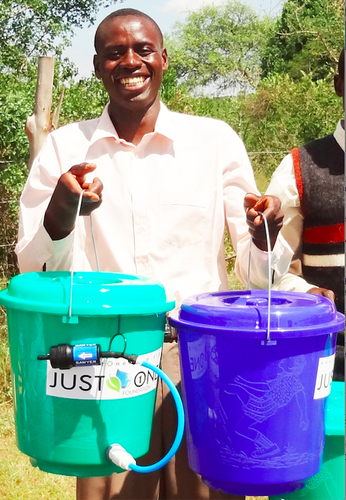 Getting your car washed at a local business giving back like Sky Wash will help provide 65 water filters to provide 65 million gallons of water to those in need.
In addition to helping bring clean water across oceans, Wash Away Thirst and many others in the carwash industry are on the forefront of water conservation practices at home. In fact, WaterSavers certified car washes use an average of no more than 40 gallons of fresh water per vehicle, which is less than the average home washing machine according to the EPA, and manage run-off to prevent pollution. In supporting certified car washes, consumers choose a more sustainable option and support clean water efforts globally.
I don't know about you, but I plan to celebrate World Water Day this year by asking my local car wash to join Wash Away Thirst and make safe drinking water available to all.
For more information, visit here.
Brittany Thoms contributed to this post. Photos courtesy Just One Africa.
The views expressed do not necessarily reflect the opinion of Creative Visions Foundation. Personal opinion of the author only.
REAL LIFE. REAL NEWS. REAL VOICES.
Help us tell more of the stories that matter from voices that too often remain unheard.