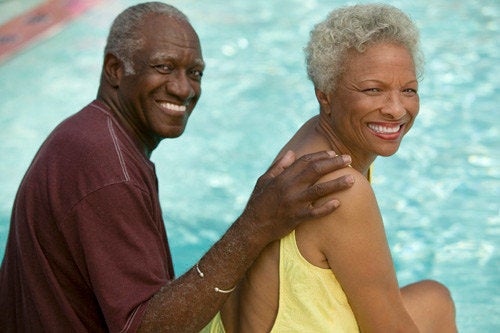 Writer and yoga enthusiast Kathryn Livingston, 59, has been married to her husband for 35 years and the two are as devoted to each other today as they've ever been. How do they make it work? She says it's pretty simple: they both accept change and go with the flow.
When it comes to midlifers, this couple is starting to become the exception rather than the norm. Although the overall national divorce rate has been creeping downwards since spiking in the 1980s, the divorce rate among those 50 and over -- so-called "gray divorces" -- has more than doubled over the last two decades, according to a study released this year by sociologists at Bowling Green State University.

That study, called "The Gray Divorce Revolution," predicted the number of post 50 divorces could easily surpass 800,000 per year by 2030. In comparison, more than 600,000 people age 50 and older got divorced in 2009 -- or one in four; in 1990, only one in 10 people 50 and older got divorced.
The study also found that those over 50 in a second or third marriage (as opposed to a first) have a 150 percent greater likelihood of divorcing.
But, despite the numbers, some decades-long unions -– like the Livingstons' -- are able to buck the trend and make love last.
"If you expect your partner to look and act the way he/she did when you were 24, you're bound to be disappointed and the marriage may ultimately be doomed," Livingston said. "I have to hand it to my husband for going along with my metamorphosis… in many ways I'm different from the girl he married.
"In fact, he's fond of saying he's been married to a number of different women over the years," she added. "Most recently, he's been pretty cool about my taking up chanting/mantra and Kundalini yoga, though he's not into this sort of thing. I, on the other hand, have had to go along with some of his silly business, like deciding to save the planet by not turning on our heat until the end of October and refusing to use the dishwasher or dryer."
"Boomers' quest for happiness in their lives, empty nest, women working and having more financial independence and confidence, people living longer … all are reasons," she said.
"People divorcing in their 50s have made it through the raising-little-kids-boot-camp phase of marriage when no one gets their needs met but the children," said Pamela Zivari, an attorney and conflict resolution professional. "Fifty-year-olds leave usually not because of a tragedy, but because they are unfulfilled.
"Unlike people in their 30s and 40s who want to start over from the very beginning, divorcing 50-year=olds have usually made a sober assessment, 'does this relationship, on balance, bring me enough happiness and security that I will forego the heartbreak and uncertainty I would create for all the family members if I decided to jump ship at this stage?'" she said.
According to a 2004 AARP survey, 66 percent of divorces among people ages 40 to 69 are initiated by women. The same survey found that infidelity wasn't the overriding catalyst. Just 27 percent of those seeking a gray divorce cited infidelity among their top three reasons for doing so -- which is on par with estimates of infidelity as a factor in divorce in the general population.
"If you are a woman who works, or understands finance and divorce laws, has a network of friends, hobbies -- and the kids are gone – and you're unhappily married at 50, you may think 'I'm going to be here for 40 more years in this disconnected marriage? No way! I have options,'" Sussman said. "There's also the Internet, meaning there are more options for women to date and make a better match."
But Zivari and other experts still maintain that the chronic dissatisfaction experienced by many couples might have been relieved if they had sought professional help early on.
Although many older divorcés say they're happy, there are many others who express fear over being alone.
"I am a big believer in mental health professionals. If you can go to a doctor for a well visit and a physical, why can't you go with your spouse to a counselor for a tweak?" Zivari said. "But we are a nation of can-do individuals and because we pride ourselves on our abilities to strive and innovate and problem solve, we think we should be able to do most things on our own. But we can't do anything on our own.
"We are social creatures supported by a web of relationships, so why not get help with the most important relationship in your life?" she asked.
If you are seeking to keep your marriage fresh, here are five tips from certified life coach Jean Grossman.
Take a Good Look at Your Values: What are your values and how are you honoring them? It all starts there. Values change over the course of our lives and it's an opportune time to check in about where you are with yours. Get honest. There's no right or wrong about this -- it just is. Knowing your values helps you make decisions about how to live your days. Comparing your list with your partner's creates an opportunity for understanding and acceptance. They don't need to be the same. Seeing the differences shows you where opportunities for conflict or appreciation exist.
Live Every Day as Though it's Your Last: How easy it is for us to get into our routines. Comfortable as they might be they actually create a setting for taking things for granted and boredom. Each and every day, take a look at how you go about it. Is it working for you? Is it time to let go of the same breakfast, the same schedule, the same Friday night out to dinner date where you rarely talk with each other? Are you grateful for what you have? Do you live in your gratitude?
Keep it Real: Remember the expression 'it takes two to tango'? If you keep having that same argument or live your life with unspoken frustration, now's the time to take a look at your part. What 'button' do you allow to get pushed? How do you respond? What might happen if you didn't react at all? Have you ever taken a good look at what unacceptable behavior you've allowed or what might be unacceptable on your part? Are you willing to ask yourself how important something is? Can you take some time out for perspective?
Converse with Curiosity: At one point my husband told me he didn't think "I was there for him." Well, in the past those would have been 'fightin' words' for sure. Imagine that! How could he? How dare he? After all I've been, done, etc. Instead, I chose to respond: "what do you mean by 'not there'?" He proceeded to tell me, and it was very different from my perspective of 'not there.' I took the opportunity to thank him for explaining that. I also had an opportunity to share how I saw it differently. No anger, no tension, no negatives -- simply dialogue. What opened up was a real chance for intimacy that we hadn't had previously. We each learned something about the other. Some of it had to do with our previous spouses... We respected our differences. We were truly happy to take the time for each other in that space. What could have started out as a fight turned into a moment we could each continue to cherish as we proceeded with our day.
Keep it Fresh: When was the last time you learned or tried something new? What excitement are you bringing to your day and to your world? The greatest gift I was ever given by my husband was for him to allow me to be me. Learning and living each day differently. Pursuing my interest. Bringing excitement and vitality to my world and in turn to his. Do you love to travel, dine out, explore new types of food and cooking, the local culture? I recently took a Master Gardener course that not only allowed me to start a new business after the age of 50 but give back to my community with my newly learned skills. That success was followed by getting a certification for the coaching I'd been doing for my carrier again allowing me other outlets to bring value to my self and my world. We both benefit from my pursuit of these interests. There's never a dull moment in our household.
Before You Go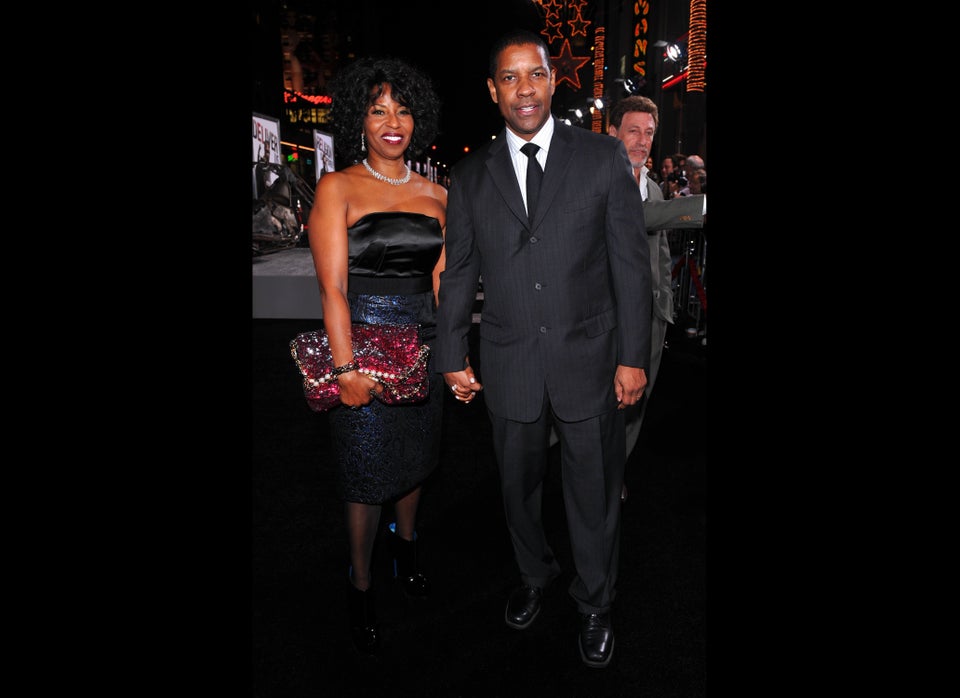 Celebrity Marriages: 25+ Years Strong
Popular in the Community