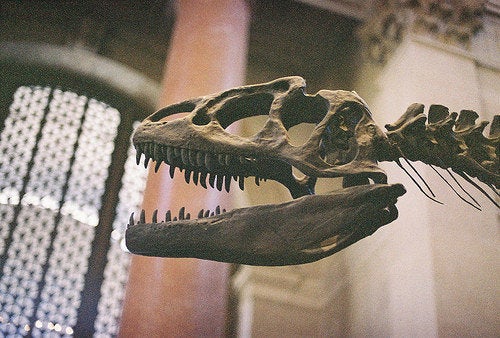 The local savings-and-loan bank -- a bastion of lending for homeowners -- is well on its way to becoming extinct, according to a report from a financial research firm on Monday. Instead consumers can expect to visit bigger banks for home loans and see higher rates for variable-rate mortgages.
This new landscape for lending is on account ofnew regulations by the Federal Reserve about how much money banks must have on hand, according to report on Monday from Keefe, Bruyette & Woods, a financial service research firm. These tighter capital requirements will spell the end to smaller, consumer-oriented thrift banks, otherwise known as savings and loans. "The savings and loan industry has finally been eliminated," said the report.
The Fed's new rules, which will undergo a public comment period, are designed to ensure that institutions which take deposits will hold enough capital to secure their loans and deposits. These regulations are part of a broad overhaul of the financial and banking industry that has followed the financial crisis. While that could guard the banking industry as a whole against systemic risk, it also undermines the basic business model for thrift banks.
"The financial metrics that have allowed thrifts to be profitable -- high loan-to-deposit ratios, low expenses, and high leverage -- are no longer possible," the report said.
Savings-and-loan institutions depend greatly on the ability to make a lot of loans, in particular mortgages, without a lot of money on hand. That profitable model that proved too tempting for some to handle, like Washington Mutual, which was the country's largest thrift bank with more than $300 billion in assets before collapsing in 2008.
Seattle-based Washington Mutual was one of the most aggressive subprime lenders during the housing boom, issuing thousands of mortgages to people, regardless of their financial circumstances. But its reckless lending practices contributed to its own financial collapse, making it the largest bank failure in U.S. history. The Federal Deposit Insurance Corp. took control of the bank in 2008 and sold its assets to JPMorgan for $1.9 billion.
Today, out of the top 20 thrifts, GE Capital Retail Bank has the highest loan-to-deposit ratio of 92.8 percent, followed by Third Federal S&LA of Cleveland with 90.9 percent. The median residential loans to total loans is 60 percent. None of the largest thrifts exceed $100 billion in assets. ING Bank is the largest thrift with $958 million in assets, according to the report.
As S&Ls ride into the sunset, the decreased competition at commercial banks in mortgage lending will create more opportunity for non-bank mortgage lenders, the report said. For consumers that could mean fewer banks originating loans -- and increased rates for variable-rate mortgages.